Photo source
www.pasabahce.com
Paşabahçe, the leading brand of glassware, is preparing to exhibit its brand-new products at Host Milano, one of the most important fairs in the HORECA industry. Paşabahçe will attend the fair to be held in Milan, Italy from October 18 to 22 – with its latest products for the catering industry.
Paşabahçe, Turkey's lovebrand is attending Host Milano, one of the most important fairs of the HORECA industry. At this international fair held biennially, Paşabahçe will display its latest products for the catering industry at its booth in Hall 9 - C11-D12 from October 18 to 22 at Host. and .
Paşabahçe's acclaimed series for catering such as Allegra, Iconic, Amber and Linka are expanding with turquoise and gray color options. Paşabahçe will present to its visitors new color options of Allegra, one of the most iconic collections of Paşabahçe. Iconic, with a simple and elegant design consisting of goblets, 3 sizes of mugs, and 2 sizes of glasses will be presented. Amber, impressive with its different goblet designs; and Linka, indispensable for tables with its attractive design will also be displayed in the Fair.
Paşabahçe will also display Villa Patisserie, a 3-storey decorative and functional serving item that has joined the Patisserie family. Consisting of three glass bowls stacked on top of each other and produced at Paşabahçe quality, Villa Patisserie draws attention and provides a superb table adornment for any gathering.
The new stackable series Hill and Grande Sunray are among the novelties which will be exhibited by Paşabahçe at the Host Milano. Hill series with 2 sizes and Grande Sunray with 4 sizes draw attention on the tables while they are eminently practical with their stackability by saving space.
The Veneto and Napa series are also among Paşabahçe's ambitious products with a choice of goblets. Gently fitting in hands with soft and rounded contours, the Veneto goblets are designed in five sizes. The Napa series of classically shaped and eye catching goblets are displayed at the fair with four sizes.
Another series that Paşabahçe displays at the fair is the Leafy glasses, which stands out with its distinctive design. In the Leafy series, which consists of three different designs with engraved leaf patterns, the cups with wide brim add an elegant look to the series.
Held every two years in Milan, Italy, the Host Milano is one of the largest fairs in the HORECA industry and it brings international professionals operating in this field together. The Host Milano, which opens its doors for the 41st time this year, offers the opportunity to display any products and services needed by businesses such as hotels, bars, restaurants, and cafes, while also introducing future trends to visitors.
About Paşabahçe
One of the companies of Şişecam Group, a global actor in the glass industry, Paşabahçe Cam Sanayii ve Ticaret Inc. ranks the second in Europe, and the third globally in glassware production. Also owning the 'Paşabahçe Stores', leader of specialized retailing in Turkey with its unique structure, Paşabahçe is one of the oldest enterprises in Turkey with a history of more than 80 years.
With a comprehensive product range that includes more than 10,000 handmade and batch-produced products, Paşabahçe addresses a large consumer base and exports its products to 140 countries. The company conducts manufacturing activities at its facilities at three locations - Kırklareli, Eskişehir and Denizli - in Turkey, and in Bulgaria, Egypt and the Russian Federation overseas.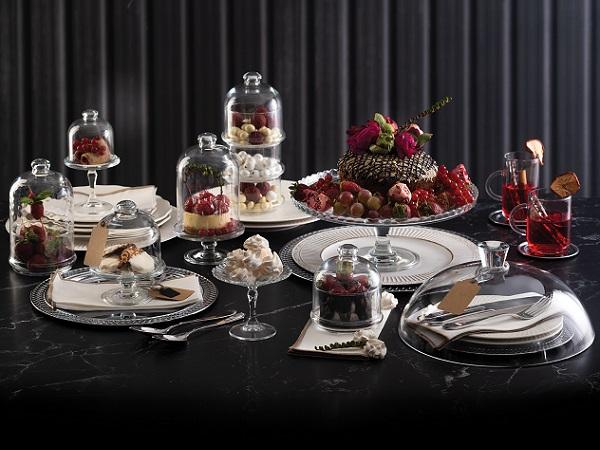 600
450
www.pasabahce.com
2019-10-15T07:00:00
Paşabahçe will exhibit its 2020 innovations at the Host Fair in Italy
glassonweb.com