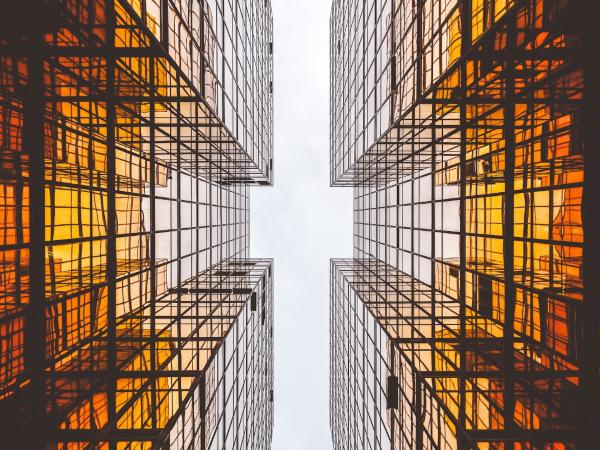 Architecture firm billings take a sharp downward turn
The majority of architecture firm leaders think that recent graduates of architecture programs are prepared for practice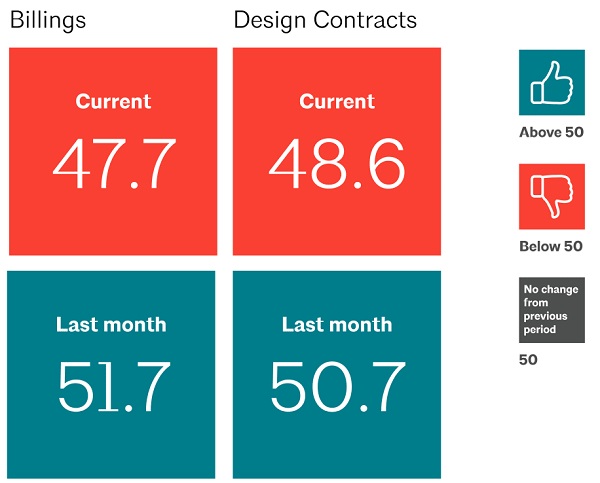 Billings at architecture firms softened considerably in October with an ABI score of 47.7, as firms reported the first decline in billings since January 2021. Economic headwinds have been mounting, and finally led to weakening demand for new projects. While one month of weak business conditions is not enough to indicate an emerging trend, it is worth keeping a close eye on firm billings in the coming months. In addition, while inquiries into new projects continued to grow at a modest pace in October, the value of new design contracts also declined in October as fewer new projects entered the pipeline. Since most firms currently have robust backlogs, there may be enough work in the pipeline to serve as a buffer against a downturn.
Business conditions were fairly consistent across the country in October, as firms in all four regions saw either slight growth or a slight downturn. (Due to the fact that regional and sector data are reported as three-month moving averages, they may show more variability, and may not average out to the national billings number exactly.) In addition, firms in the South may have been impacted by Hurricane Ian and may also see an impact from Hurricane Nicole as well. Conditions were more mixed by firm specialization this month, with firms with multifamily residential and commercial/industrial specializations seeing more significant declines in billings in October, following a gradual softening during the third quarter. Firms with an institutional specialization, on the other hand, saw fairly strong growth, which is typical for this point in the business cycle. Multifamily residential and commercial/industrial projects are usual first to rebound following a recession, and then as they start to slow, institutional projects pick up steam.
A slowdown across the economy
Conditions in the broader economy also moderated somewhat in October. Total nonfarm payroll employment added 261,000 new positions, well below the annual monthly average of 407,000 so far this year.  Architecture services employment declined by 900 jobs in September, the most recent data available, marking the first decline in the sector since May. However, the torrid pace of inflation relaxed somewhat in October, as the Consumer Price Index (CPI) rose by just 0.4% compared to September levels and 7.7% compared to a year ago, the lowest annual growth rate seen since February. Core goods inflation declined by 0.4% due to higher retail inventories and lower transportation costs, while core services inflation rose by 0.5%, largely due to housing prices and despite a decline in airfares. Due to this modest deceleration in inflation, the Federal Reserve may make a smaller increase to interest rates at their December meeting than the 0.75 point increases they have made at their most recent meetings. However, with inflation still well above their target of 2%, they are likely to continue raising rates until at least mid-2023.
Majority of firm leaders consider graduates to be well-prepared for practice
For this month's special practice questions, we asked firm leaders about their experiences with recent graduates of architecture programs. Overall, two thirds of respondents indicated that they have hired recent graduates for architectural positions in the last few years. This share was even higher at firms located in the Midwest (74%) and at firms with an institutional specialization (79%). Conversely, just 53% of firms with a commercial/industrial specialization, and 57% of firms with a multifamily residential specialization, reported that they had hired recent graduates in the last few years.
At firms that have hired recent graduates of architecture programs in the last few years, nearly three quarters of responding firm leaders (74%) rated their level of preparation following graduation as a three (46%) or four (28%) on a scale of one to five. Just 5% rated them as a one, meaning not well prepared at all, while 4% rated them as a five, meaning very well prepared. In comparison to graduates from five to 10 years ago, most respondents who were able to make a comparison rated them as a three, or about the same level of preparedness now as then. However, 26% rated current graduates as better prepared now than in the past, while 21% rated recent graduates as less prepared now than five to ten years ago.
These firms also indicated that while they find that recent graduates of architecture programs tend to be very prepared in technology use/familiarity (e.g., CAD, Revit, Creative Suite), they are also likely to enter the profession not at all prepared for practice and project management, construction and evaluation, and client management/relationships. Of the skills that firms rated recent graduates as being not at all prepared in after graduation, 29% selected construction and evaluation as the one area with the most serious deficiency, while 20% selected project management, and 16% selected practice management. An additional 10% each indicated that "project development and technology" and "client management and relationships" were the areas in which recent graduates had the most serious deficiency.
This month, Work-on-the-Boards participants are saying:
"Inquiries for new projects seem to be diminishing, but our significant backlog should carry us over the impending short recession."—27-person firm in the Northeast, institutional specialization
"Conditions remain strong, but interest rates, supply chain issues, and construction costs are beginning to have an impact on projects."— 42-person firm in the South, commercial/industrial specialization
"We are booked out 10 months, something we have never experienced before this year. We continue to struggle to find people to hire."—22-person firm in the Midwest, mixed specialization
"Several large projects have been announced locally, but offer little opportunity for smaller firms to become involved. Market is generally sluggish otherwise."—11-person firm in the West, commercial/industrial specialization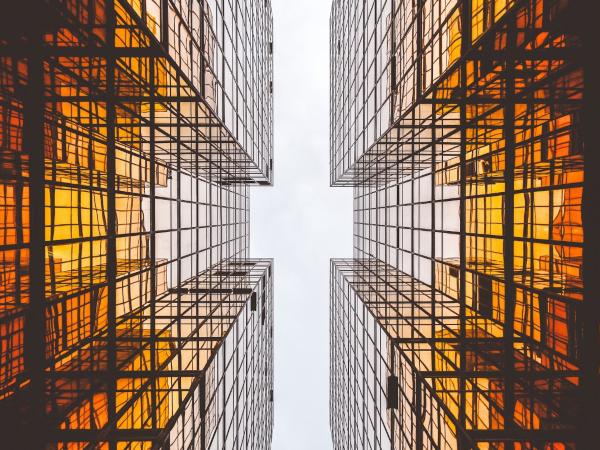 600
450
www.aia.org
2022-11-17T11:10:58
October 2022 Architecture Billing Index from AIA
glassonweb.com