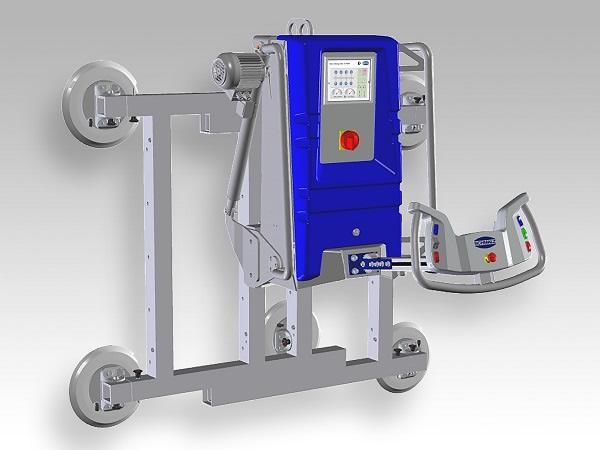 Photo source
www.schmalz.com
Schmalz's VacuMaster Window 500 Comfort+ is designed to lift windows, glass sheets and glass components of up to 500 kg.
J. Schmalz GmbH has expanded its range of vacuum lifting devices for windows, glass sheets and other glass components by adding a new version with a lift capacity of up to 500 kg.
The VacuMaster Window 500 Comfort+ lets you handle workpieces safely and ergonomically.
An integrated system for recording operating data allows you to perform predictive maintenance and reduce maintenance costs.
The vacuum lifter's modular design allows you to configure a range of movements, for example rotating by 180 degrees, swiveling by 90 degrees and—for the first time ever—a combination of rotating and swiveling.
This allows the device to be used in applications where windows are glazed or windows with multiple panes are handled.
Schmalz also offers devices for handling windows with roller shutter casings—like all of Schmalz's products, they are designed with the customer's specific requirements in mind.
The VacuMaster Window 500 Comfort+ has a very sturdy design, and high-performance rotary and swivel drives ensure high process reliability.
An ergonomic operator handle that was specially designed for the aforementioned handling applications allows the operator to handle the workpieces intuitively and in a way that will not cause injury.
The operator handle can be adapted to the operator's particular working height.
The device's beam system can also be adapted to the workpiece dimensions. The operator can quickly and easily slide the gripper's four suction cups in order to set the device to the required dimensions.
Schmalz's lifting aids also come with intelligent equipment: A 7-inch touch panel connected to an electronic control system displays important information about the system status.
Leakages in the lifting device can be detected and reported, and companies can carry out predictive maintenance and thereby reduce costly downtimes.
A range of safety functions are also integrated: The device detects, for example, when the workpiece is resting on the floor: The system then prevents the chain hoist from being lowered any further.
The system also makes it impossible to release a workpiece that is currently being lifted, thereby preventing improper operation of the vacuum lifting device.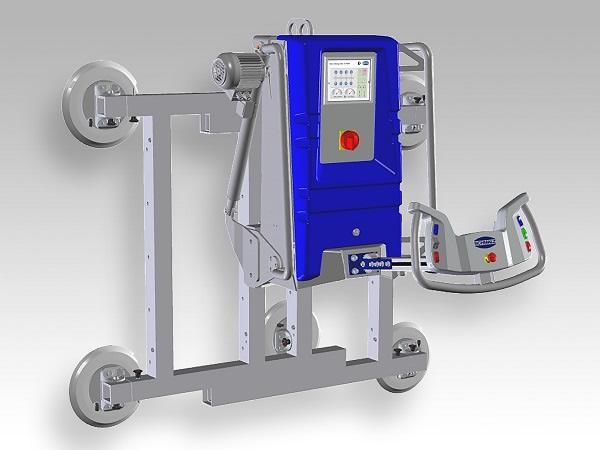 600
450
www.schmalz.com
2016-10-10T10:30:00
New Vacuum Lifting Device from Schmalz Handles Windows of up to 500 Kilograms
glassonweb.com