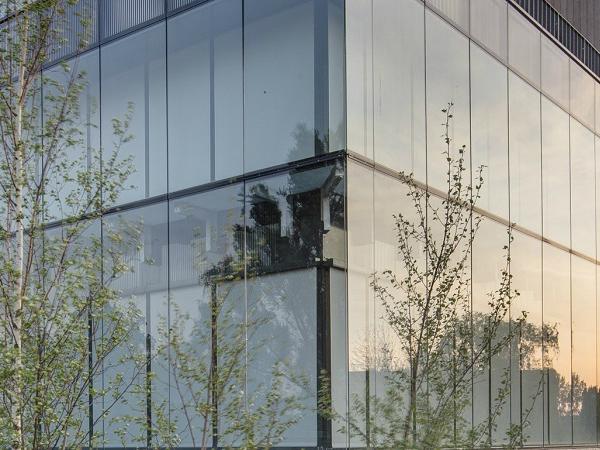 Photo source
© Bartosz Makowski
Guardian Glass has introduced a new double-silver coated solar control glass with a grey, neutral appearance that meets current architectural trends for glass facades and windows.
Guardian SunGuard® SuperNeutral™ (SN) 63 satisfies current architectural design trends. In interior design projects, the colour grey has long since shaken off its image of being gloomy and depressing.
Homes, offices and public buildings are now being decorated with fashionable grey, a colour that is extremely versatile.
Exterior glass design projects in Europe are following this same trend. Architects are moving away from glazed facades with a greenish tint appearance towards glass solutions that provide a neutral grey appearance, giving a more sophisticated, classy touch and look to the building.
With input from the design and architectural community, we developed the product specifically to meet this growing trend.
In addition to its appearance, we've also enhanced its performance to provide an exceptional combination of benefits, allowing architects to precisely tune the building envelope to suit the environment, the climate and to provide optimal comfort for building occupants.
Besides the trendy new color, SN 63 also offers a range of performance enhancements, including:
high light transmission (63% in double insulating glass unit (IGU)* and 56% in triple IGU*),
excellent thermal insulation (Ug value = 1.0 W/M2K in double IGU and 0.5 W/M2K in triple IGU),
excellent solar control (33% in double IGU and 30% in triple IGU),
very low external reflection (12% in double IGU and 14% in triple IGU),
neutral and low internal reflection (16% in double IGU and 19% in triple IGU).
These performance attributes make SunGuard SN 63 an ideal choice for double- and triple-glazed windows and façades.
SunGuard SN63 will be showcased at Guardian Glass' Glasstec booth (HALL 10 | STAND A24) on 23-26 October 2018.
* The performance values mentioned are for a double Insulating Glass Unit (IGU) of 6 mm SunGuard SN63 (coating on surface #2) – 16 mm spacer 90% Argon – 4 mm float; and a triple IGU of 8 mm SunGuard SN63 (coating on surface #2) – 16 mm spacer 90% Argon – 4 mm float – 16 mm spacer 90% Argon – ClimaGuard Premium2 44.2 (coating on surface # 5). They are nominal and subject to variations due to manufacturing tolerances.
Photo © Bartosz Makowski, non-contractual photo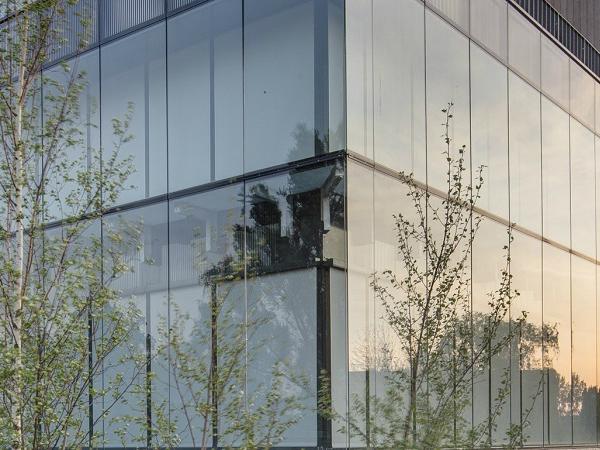 600
450
www.guardian-possibilities.com
2018-09-05T07:00:00
New SunGuard® SuperNeutral™ 63 satisfies architectural design trends
glassonweb.com