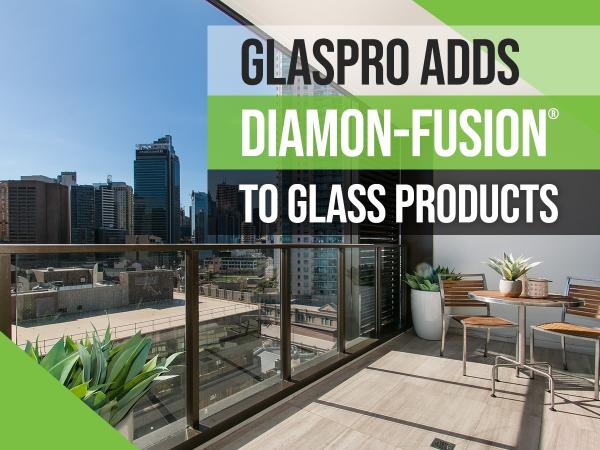 Photo source
dfisolutions.com
GlasPro offers Diamon-Fusion® easy-clean coating on their glass railings, canopies, and storefronts, protecting them against stains and corrosion.
Today, Diamon-Fusion International (DFI) announced that Glaspro has chosen Diamon-Fusion® protective coating to bring additional value on their commercial glass offerings. The Company went with DFI's patented protective coating to offer a superior product to their customers, which also comes with an industry-leading warranty, unparalleled customer service, and can be applied to a wide range of glass surfaces including acid-etched glass, sandblasted glass, textured glass and much more – satisfying a diverse set of clients.
Located in Santa Fe Springs, California, GlasPro's 75,000 square-foot facility houses complete tempering, lamination, and fabrication operations all under one roof. They will offer Diamon-Fusion® on commercial glass railings, canopies, interior glass, IGU's, and storefronts. For more than 25 years, the company has worked within the commercial market, and adding Diamon-Fusion® to their product line will continue the Company's mission of offering quality products backed by a trusted name.
"Our company is focused on overall quality, on-time delivery, and customer service. When looking at a new product offering, we wanted to go with a company that could help differentiate our business and partner with us to bring something new to our customers. Going with Diamon-Fusion® was an easy decision since many of the largest glass fabricators trust Diamon-Fusion® for their protective coating needs." – Ed Lemley, VP of Manufacturing, GlasPro
"We thank Joe, Ed, and their team for partnering with DFI and trusting in Diamon-Fusion® protective coating. As excited as we are, our job here is just starting. Their success is our new initiative, and we plan on helping them get there." – Syndi Sim, VP of Marketing and Business Development, DFI
Founded in 1988, GlasPro is a trusted fabricator of architectural, structural, and decorative glass for discerning architects, designers, and glaziers. Their mission is to deliver on the on their customers' visions with exceptional products and outstanding personalized customer experiences.
For more information about GlasPro or Diamon-Fusion International, please visit https://www.glas-pro.com/ or http://www.dfisolutions.com/, respectively.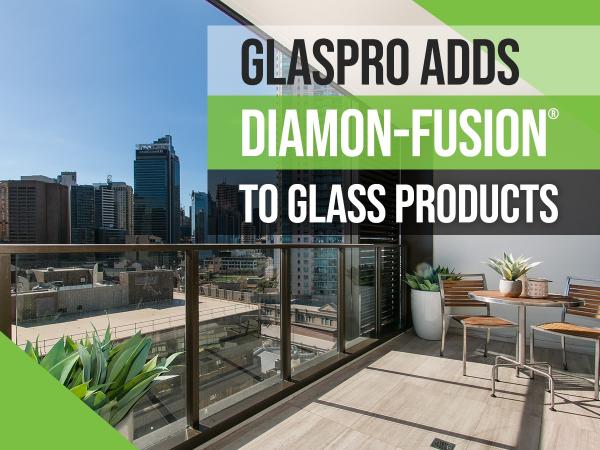 600
450
dfisolutions.com
2021-08-17T08:00:00
Leading Fabricator, GlasPro, Adds Diamon-Fusion® Protective Coating to Glass Products
glassonweb.com