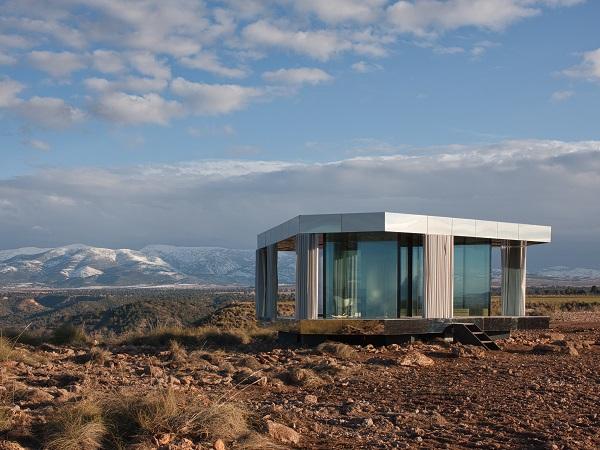 Photo source
Guardian Glass LLC, © Gonzalo Botet
A desert. A house. A range of special glass types and a team of skilled professionals. This is "La Casa del Desierto" (the desert house).
One of Guardian Glass's most exclusive, demanding, risky, creative and efficient projects, was recently completed in Spain with a clear objective: to demonstrate first hand and in situ across the four seasons of the year, the importance of glass in our daily life, and in one of the toughest environments you could ever imagine!
Challenging nature and designed to withstand the Gorafe Desert (Province of Granada, Spain), which is considered one of the most adverse and extreme environments in Europe, La Casa del Desierto stands on a wooden structure and is fully glazed with high performance, energy-efficient Guardian Glass.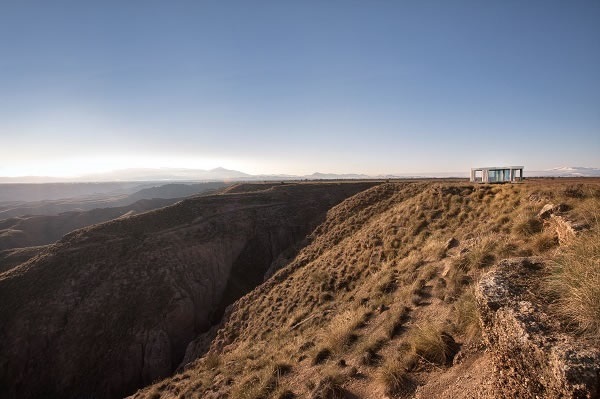 Covering only 20m², the layout consists of three areas: bedroom, bathroom and living room. A large space directly overlooking the landscape, La Casa also has a water filtration system, an energy generation system and a set of photovoltaic panels.
The design is the result of the combined efforts of a large and experienced team of architects led by Spela Videcnik of OFIS Architects – together with Guardian Glass specialists and engineers and energy consultants from AKT II and Transsolar.
The vision is to meet current and future challenges of architecture and construction, promoting environmentally friendly and energy efficient structures. A project where the glass type used to enclose each space has a direct impact, demonstrating that it is possible to transform the interior environment of a home by selecting the most appropriate glass for each situation.
The window glazing in a home helps save energy, improves the thermal and acoustic insulation of the inner spaces and can even increase the level of security against impact or attempted burglary. Ultimately, when selected according to the specific needs of each case, glazing ensures that a building is a practical and comfortable home regardless of where it is located.
What's more, Guardian Glass, in addition to having the right product portfolios, has the tools to easily specify products, while providing advice and guidance along the way. With the help of high performance Guardian Glass glazing, architects and interior designers from around the world can design and enhance the great indoors.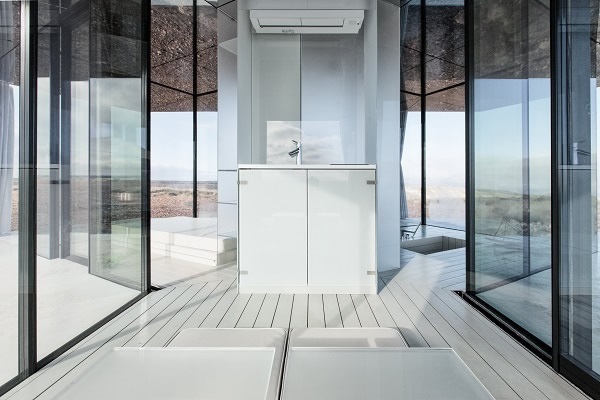 The location: the Gorafe Desert
Located in the northern part of the region of Guadix, in the province of Granada, Andalusia, the desert of Coloraos de Gorafe owes its name to the shades of its red sandstone and to the diversity of rock formations in the area shaped by the peculiarities of the erosion system and the lack of vegetation.
Thousands of years of erosion have created the "Badlands", so called because of their extreme aridity and ravine-like appearance. Canyons, gullies, ravines, canals and other similar geological formations compose the general landscape of this desert, which is considered one of Europe's most adverse environments.
The experts talk about "La Casa del Desierto"
Spela Videcnik, architect at OFIS Architects: "How we can create a home with a comfortable atmosphere in harsh conditions such as a desert, is what we find most exciting. On the other hand, the landscape is beautiful, it is a perfect hideaway or escape from this type of city life, so we wanted to create a comfortable environment for someone to be alone (...) Hoping to work together to demonstrate that we can create a glass house in the desert that can provide a comfortable environment."
Markus Krauss, climate engineer at Transsolar: "What was my first thought? Something like… Oh my God! It's going to be quite hot. And the second was… well, that should make an interesting challenge."
Tomás Kovács, Head of Technical Advice, Guardian Glass: "This will be a completely stand alone house. It has no external sources of energy, electricity or gas. (…) The goal of this project is to show that, with the right glass, the great indoors can be created anywhere. (…) It will be a very demanding test for the glass."
Miguel Pérez Navarro, mayor of Gorafe: "The first time I heard about this project, I was baffled. It may seem crazy at first, because it is about building something like a greenhouse in a desert, where on top of it all, the traditional houses are cave houses, which were originally excavated by the locals to adapt to this extreme climate."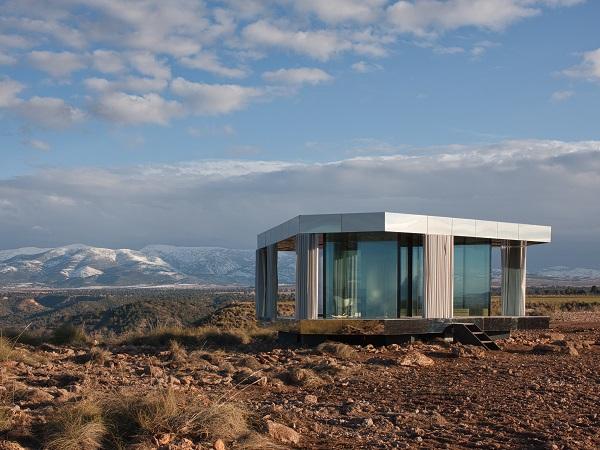 600
450
www.guardian.com
2018-02-27T09:00:00
"La Casa del Desierto", the Guardian Glass project that creates the great indoors in perfect harmony with nature
glassonweb.com