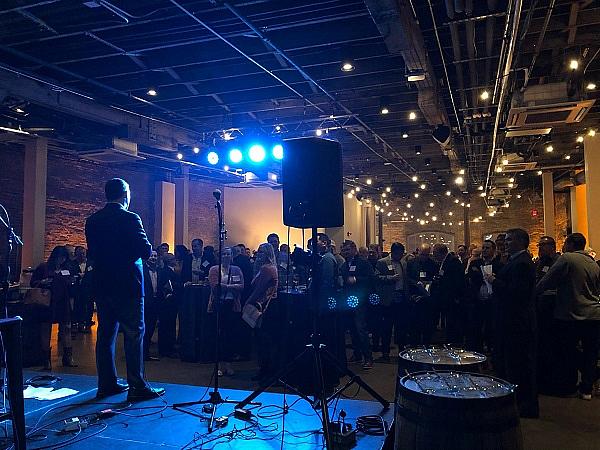 Photo source
www.guardianglass.com
Projects recognized at the annual Guardian Glass BEC Glazier Connection™ Dinner and Awards.
Guardian Glass honored six outstanding projects at its annual awards dinner March 2, held in conjunction with the Building Envelope Contractors (BEC) Conference in Nashville, Tennessee.
"Last night was about recognizing projects that use Guardian SunGuard® coated glass and the glaziers and fabricators who helped bring those buildings to life," said Rick Zoulek, Vice President, Guardian Glass, Americas. "These projects and their facade design showcase why glass is a preferred building material in commercial construction. We thank the glaziers and fabricators for their commitment to excellence and ongoing partnership. Congratulations to all the nominees for their hard work and dedication to our SunGuard® program. We look forward to working together in this new decade."
The following winning projects received special recognition.
The Union at Easton Park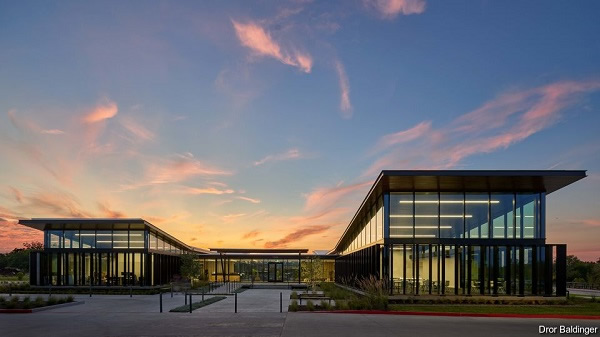 SMALL (LESS THAN 10,000 SQUARE FEET OF GLAZING)
The Union at Easton Park
Austin, Texas
Glazier: Floyd's Glass
Fabricator: TriStar Glass
Architect: Gensler
Product: Guardian SunGuard® SNX 51/23 coating on clear glass
Photo Credit: Dror Baldinger
USC Student Health Center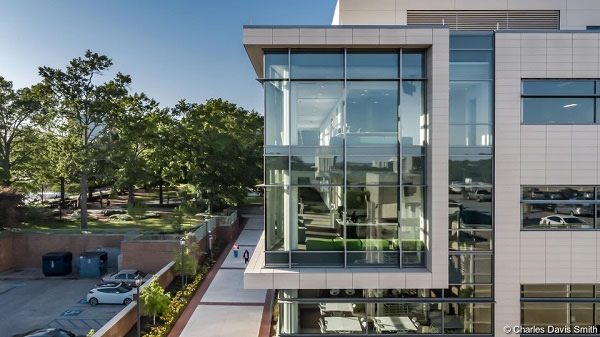 MEDIUM (10,000-49,999 SQUARE FEET OF GLAZING)
USC Student Health Center
Columbia, South Carolina
Glazier: Graham-Hodge Associates
Fabricator: Trulite Atlanta
Architect: Quackenbush Architects + Planners
Product: Guardian SunGuard® SNX 62/27 coating on clear glass
Photo Credit: © Charles Davis Smith
Anna Shaw Children's Institute
LARGE (50,000-99,999 SQUARE FEET OF GLAZING)
Anna Shaw Children's Institute
Dalton, Georgia
Glazier: Gardner Glass
Fabricator: Oldcastle BuildingEnvelope® - Covington
Architect: ESa (Earl Swensson Associates)
Product: Guardian SunGuard® SNX 62/27 coating on clear and green glass
Photo Credit: Chad Mellon
Ellipse Luxury Apartments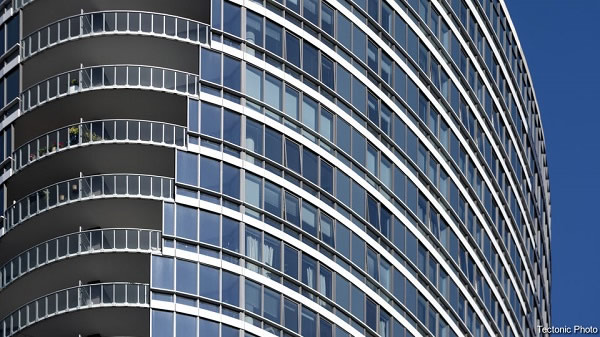 LARGE (50,000-99,999 SQUARE FEET OF GLAZING)
Ellipse Luxury Apartments
Jersey City, New Jersey
Glazier and Fabricator: BV Glazing Systems
Architect: Arquitectonica
Product: Guardian SunGuard® AG 50 coating on clear and green glass
Photo Credit: Tectonic Photo
Conrad Washington D.C. Hotel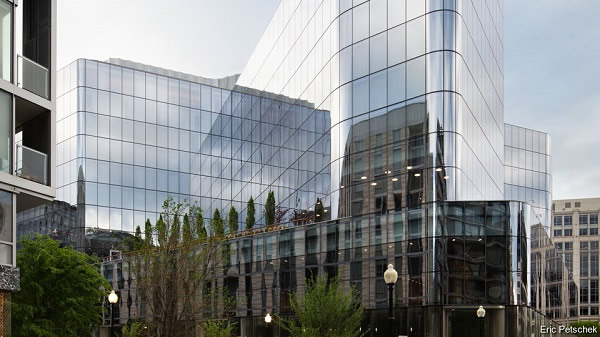 EXTRA LARGE (100,000-199,999 SQUARE FEET OF GLAZING)
Conrad Washington D.C. Hotel
Washington, D.C.
Glazier: TSI Exterior Wall Systems
Fabricator: Cristacurva
Architect: Herzog & De Meuron
Product: Guardian SunGuard® AG 43 coating on UltraClear® glass
Photo Credit: Eric Petschek
Southport Office Complex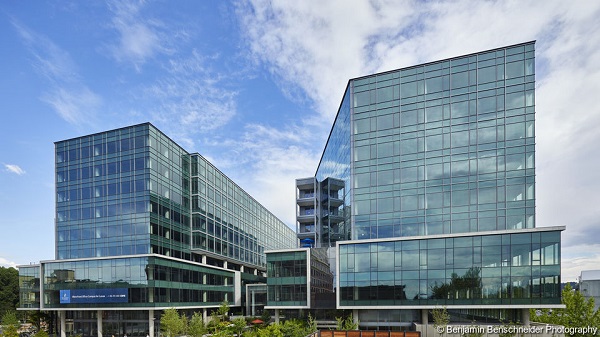 MONUMENTAL (GREATER THAN 200,000 SQUARE FEET OF GLAZING)
Southport Office Complex
Renton, Washington.
Glazier: Walters & Wolf
Fabricator: Vitrum Glass Group
Architect: Zimmer Gunsul Frasca - Seattle
Product: Guardian SunGuard® SNX 62/27 coating on clear glass
Photo Credit: © Benjamin Benschneider Photography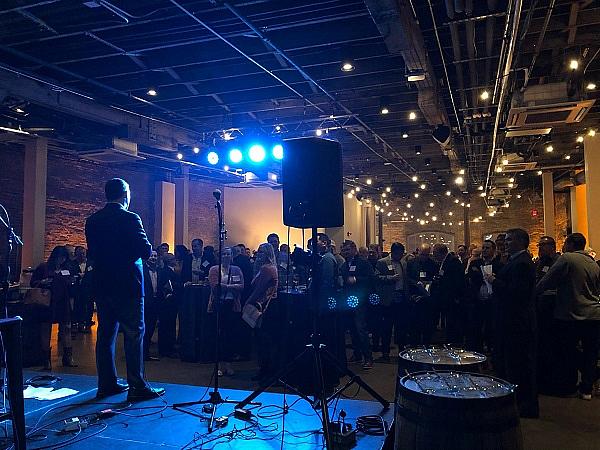 600
450
www.guardianglass.com
2020-03-04T10:00:00
Guardian Glass honors customers
glassonweb.com