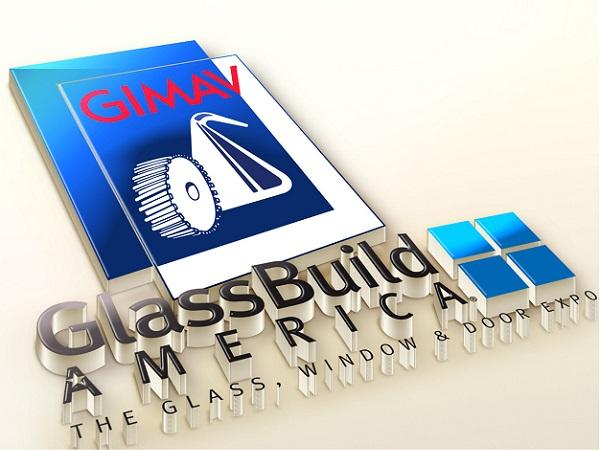 Photo source
www.gimav.it
Italy's top industrial glass machinery manufacturers will unveil their most innovative products at the Georgia World Congress Center in Atlanta
Sponsored by the National Glass Association, the 17th edition of GBA is the largest North American trade event for the glass, window and door industry.
The Italian companies will showcase their top glass processing technologies through their participation in the group area, organized by Gimav, in partnership with ITA (Italian Trade Agency). The stand area, that occupies over 720m2, will host live demonstrations, offering a "hands-on" experience of some of the top-of-the-line Italian products.
Italy's participation is especially meaningful in a market, like the United States, that is the primary destination for its machinery, systems, accessories and special products for glass processing.
As indicated in data processed by the Gimav Study Center, in 2018 US industry professionals again showed their preference for Italian products, acknowledging their added value in terms of innovation and product customization, as well as the efficacy of after-sales service that Gimav companies are able to ensure, thanks to widespread coverage of the US with the possibility of 24/7 guaranteed service. In fact, the US is the main client for Made in Italy glass processing machinery, special products and accessories, with a growing share of overall revenue compared to the previous year..
Gimav member companies at GlassBuild America 2019
The interactive map of GIMAV members participating in GlassBuild America 2019 can be found at http://www.gimav.it/Fairs/GlassbuildAmerica2019/
Adelio Lattuada (stand 2749)
Lattuada rolls out its TLR series variable angle edging machine with 13 grinding wheels, a vertical open-top washing machine, and the Lattuada Robotic Solution, winner of the USGlass Magazine Readers' Choice Award 2018. An innovative, flexible, high-performance application for its vertical edgers, it delivers the following advantages: automatic and integrated in-line glass measurement, automatic adjustment of working speed based on glass size, continuous production for greater productivity, possibility to rotate the glass 90° or 180°. Sergio Tavera, the new western states salesman for Lattuada North America, will be on hand at the stand.
Adi (stand 3035)
ADI will showcase the innovative GLASSRENU scratch removal system for which it is the worldwide distributor. The system allows on-site repair of expensive glass pieces and can also be used for graffiti and stain removal.
In the areas of CNC, automotive glass and straightline and double-edgers, ADI offers a full range of ultra-high-speed tools designed to enhance productivity and reduce total cost of ownership.
CMB Costruzioni Meccaniche Besana (stand 3053)
CMB Besana and Besana USA invite visitors to the Besana space to discuss business opportunities and discover the many new features surrounding the renovation of this legendary Italian company: new models, new technologies, new projects and presentation of its new North American and Global sales team.
Cugher Glass (stand 3045)
GBA is the ideal platform to promote Cugher Glass production divisions by showcasing customized solutions that combine high print quality and high production standards. For more than fifty years, the company has produced turnkey plants for screen printing on glass for the home appliance, architectural and automotive sectors. Visitors will be introduced to state-of-the-art technological solutions designed to meet the most complex production requirements.
Elettromeccanica Bovone (stand 2853)
In response to market demand for greater automation and increased productivity, Elettromeccanica Bovone Srl has expanded its product range to include BRS – Bovone Robotic Systems. The robots can be supplied as stand-alone, integrated with existing edging machines or sold as customized islands (with 2 machines and 2 robots) to meet and exceed any customer's needs. The BRS Bovone Robotic System is now patent pending.
Gemata – Rollmac (stand 3148)
Rollmac, commercial division of Gemata Spa, partner in glazing, glass decoration and more, offers a complete series of machines to satisfy the widest array of needs and meet the new challenges posed by state-of the-art technology. Glassprint One is a digital flat glass printer with advanced technology that uses ceramic inks to print images, photos, drawings and text via digital media. Thanks to the Gemata software, these images are then processed and converted into work instructions.
Italcarrelli (stand 2844)
Italcarrelli® is a world leader in the design and construction of special machines and solutions for storage and handling of goods. Over many years of experience in the glass sector, the company has acquired remarkable know-how and, thanks to investments into the research of innovative solutions, it supplies its own products to the leading glass manufacturers around the world. Products: self-propelled transporters, in-loader transporters, multidirectional side-loaders, special equipment for glass handling, and trucks for glass handling inside closed top containers.
Macotec (stand 2737)
Cutting lines and loading systems are a must for competitive modern glass companies. Macotec satisfies these requirements by offering automatic systems (Dynamic series) for warehousing, management and automatic loading of glass sheets integrated with the cutting lines: selective ground loaders, shuttle systems with mobile frames and the recently-launched overhead crane with mobile arms that can fly above the warehouse racks, thus reducing loading times. In addition to top performance, functionality and up-to-date technology, all of these systems are fully integrated with the cutting lines where "cutting" is the master and "loading" is the slave, allowing operators to work comfortably and manage the entire system from their work stations.
Schiatti Angelo (stand 3040)
Schiatti machines are known worldwide for their reliability and their ability to keep up with changing market needs while providing operators with the most suitable innovations and improvements. In the 50th anniversary year of management under Angelo Schiatti, the company continues its technological innovation and development of new products for the glass industry. 
Triulzi Cesare Special Equipments (stand 2935)
Cesare Triulzi Special Equipments will feature its new SURF line for washing and drying symmetrical and asymmetrical curved glass. It completes the full range of solutions that also includes washing machines for high sensitivity glass, washing machines with polishing groups before the coating line and digital screen printing, wet powdering units prior to windshield bending, lines for PVB lamination of glass and double glazing, complete lines for the treatment of fire-proof glass, as well as ultrasonic washing systems for thorough cleaning of the edges to remove any powder residue.
Tyrolit Vincent (stand 3049)
At GlassBuild America 2019, Tyrolit will exhibit its innovative products for flat, architectural and automotive glass processing. Among the leading global producers of grinding, cutting, drilling and dressing tools, Tyrolit is a family-owned company, founded in 1919 and a member of the Swarovski Group. Based in Schwaz, Austria, the company has more than 4,300 employees at 26 production sites in 11 countries, on 5 continents.  The Tyrolit Italian subsidiary in Thiene (VI), Tyrolit Vincent s.r.l., is the global head office of the Stone – Ceramics – Glass business unit. Tyrolit has its own branch and sales offices in North America.
Vitrum (stand 2835)
Vitrum staff will be on hand to help visitors understand the many advantages of participating in Vitrum 2019, on the calendar October 1-4, 2019 at Fiera Milano Rho. Many opportunities are available to help exhibitors optimize their investment and gain the utmost advantage possible by participating in the event. Some of the innovations developed for this new edition include the 12 Vitrum Specialized themes that will pave the way to an even more pleasant visit, and the new dedicated Agents and Representatives area. Just months after stand spaces started being sold, the 2019 edition already promises to be bigger than ever, and with a growing number of high-quality international exhibitors.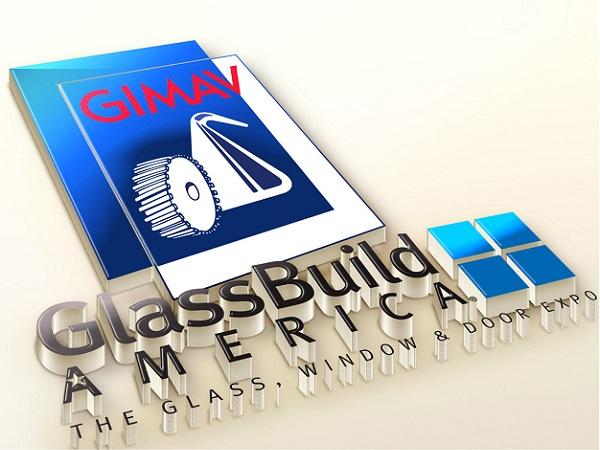 600
450
www.gimav.it
2019-09-04T10:50:00
GlassBuild America 2019: September 17-19, spotlight on Italian Companies
glassonweb.com