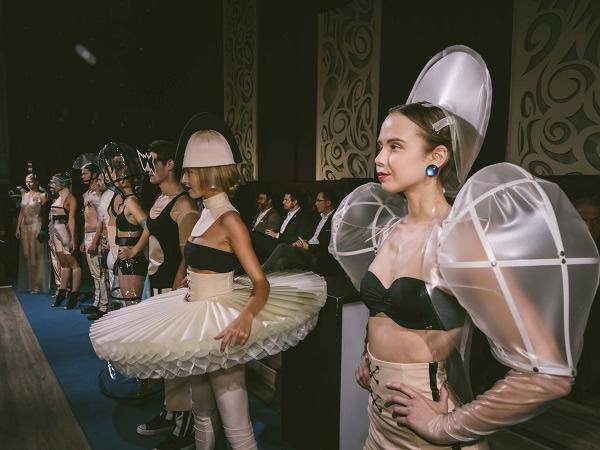 Photo source
© Hung Kiet Au/Kuraray
Unique fashion show highlights the capabilities of Trosifol®'s new larger, industry-leading glass laminate portfolio at this year's glasstec.
After two years hard work, merging two of the world's most important interlayer brands, we really let our hair down in a very interesting way at this year's glasstec event in Dusseldorf, Germany.
Attendees from industry, trade organisations and the media were treated to a unique fashion show – created with the help of two leading fashion designers – that was designed to showcase the capabilities, synergies and flexibility of our new larger, industry-leading glass laminate portfolio… in a way never before seen in the industry.
Held at the unique "Ufer 8" club in Dsseldorf, the catwalk was adorned with models festooned in a variety of fascinating and outlandish costumes that would have graced any magazine cover or leading fashion show in Paris, New York or London.
But this was a fashion show with a difference. Each of the unique costumes had been created using different interlayer products from the newly expanded range from Trosifol®.
At first the attendees didn't know what to expect or, subsequently, what they were then looking at, but after an initial introduction and the first walkthrough, Jonathan Cohen, Global Marketing Director of Trosifol ® and Ralf Eschrich, Vice President of the Trosifol® Business in EMEA, took it in turns to elaborate on just what the visual spectacle entailed.
They described how the costumes' designs reflected the primary role of the particular interlayer from which they were created and how various interlayers could work together to deliver industry-leading solutions to glazing applications.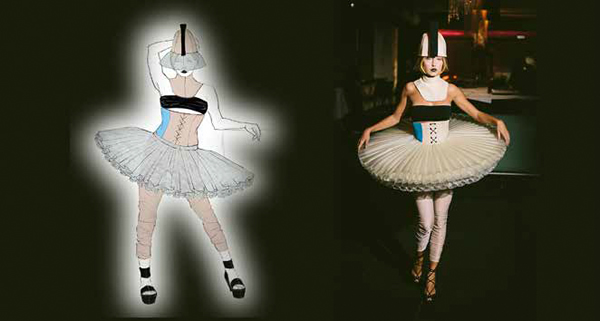 Characters developed for the show included a Guardian Angel, adorned in Trosifol® Clear for standard safety applications.
Another model showcased UV protection with a costume and headwear made from Trosifol® Extra Protect.
One model wore a striking black and white outfit that showcased and contrasted Trosifol® Diamond White and Brilliant Black and one of the more outlandish designs saw a model with two cones projecting from the side of his head.
This was used to highlight the effectiveness of Trosifol® Sound Control.
Attendees also saw two models stood side by side, linking hands, highlighting the expanded security and protection possibilities delivered by the Trosifol® Structural portfolio with Trosifol® Extra Stiff and SentryGlas® Ionoplast interlayers.
Other costume included patterned clothes, demonstrating SentryGlas® Expressions, as well as a UltraClear, hooded costume to highlight the fact that the portfolio exhibits the lowest Yellowness Index (YID) in the industry and a costume designed to showcase the Trosifol® Recycling offering.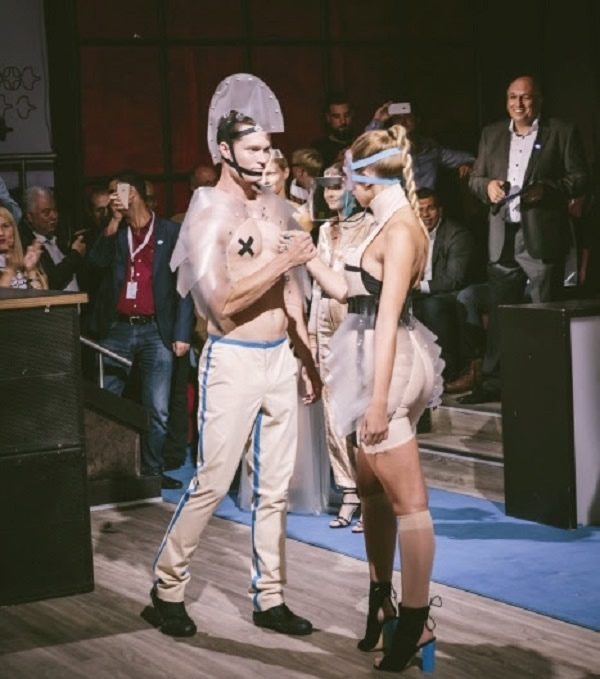 It's fair to say that this was indeed an industry first and it was incredibly well received by those in attendance, with lots of positive feedback.
It would have been too easy to wheel some glazed panels onto a stage, or show a video presentation of glazing in action, but we chose to do something different and it really worked!
Trosifol® is the global leader in PVB and ionoplast interlayers for laminated safety glass in the architectural segment. With the broadest product portfolio Trosifol® offers outstanding solutions:
Structural: Trosifol® Extra Stiff (ES) PVB and SentryGlas® ionoplast interlayer
Acoustic: Trosifol® SC Monolayer and Multilayer for sound insulation
UV Control: from full UV protection to natural UV transmission
UltraClear: Lowest Yellowness Index in industry
Decorative & Design: opaque black & white, Trosifol® Decorative Trosifol® Recycling colored & printed interlayers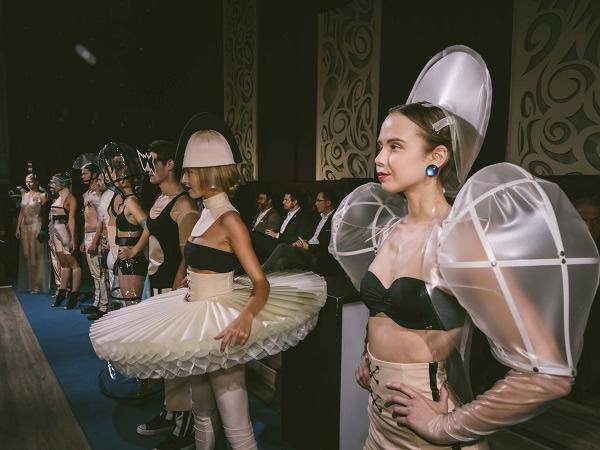 600
450
www.trosifol.com
2016-11-18T07:55:00
Fashion forward design by Trosifol®
glassonweb.com