Photo source
eyrise® B.V.
New Merck biotech building opens on shores of Lake Geneva featuring eyrise® dynamic glazing facade.
Merck, the German science and technology company, has opened its new Biotech Development Center in Switzerland featuring an eyrise® dynamic glazing facade. 
Located in Corsier-sur-Vevey on the shores of Lake Geneva, the building's architecture is integrated into the landscape, following the contours of the natural environment. 
The eyrise® engineering team worked alongside Swiss architect firm Patriarche Architekten from the inception of the project to ensure requirements for sustainability, energy efficiency and optimum use of daylight were achieved.  
The 15,700 m2 commercial building will create space for 250 Merck employees previously spread across different locations. The interdisciplinary team aims to advance the company's biotechnology research and development capabilities, creating the next generation of biotechnology drugs for clinical trials.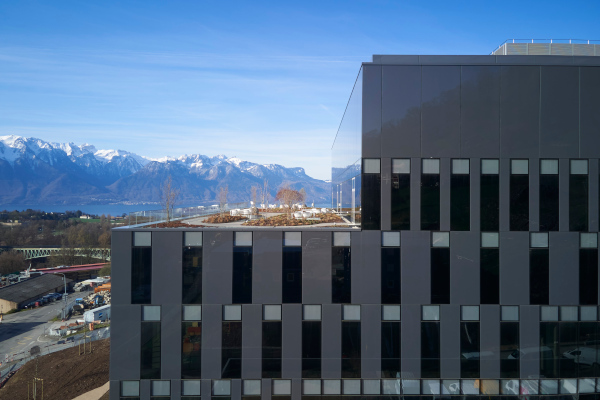 eyrise®'s s350 dynamic liquid crystal glazing facade allows natural light to flood the interior. 456 triple glazed rectangular modules, totalling 1,670 m2 of solar shading glass, give occupants a continuous unobstructed view of the outside environment. Each module can be tinted within seconds to reduce glare and keep solar heat to a minimum. This will have a positive effect on energy consumption, as it reduces the need for air conditioning and lighting.
"When designing the Biotech Development Center, the focus was not only on state-of-the-art technological and digital solutions, but also on sustainability," said Dr Michael Grund, CEO of eyrise®. "Our liquid crystal glass lets a lot of daylight into the interior, which promotes the well-being, motivation and creativity of employees. In addition, the glazing makes an important contribution to highly efficient energy management."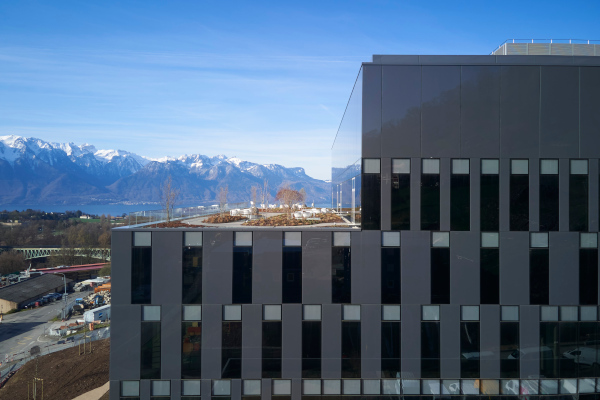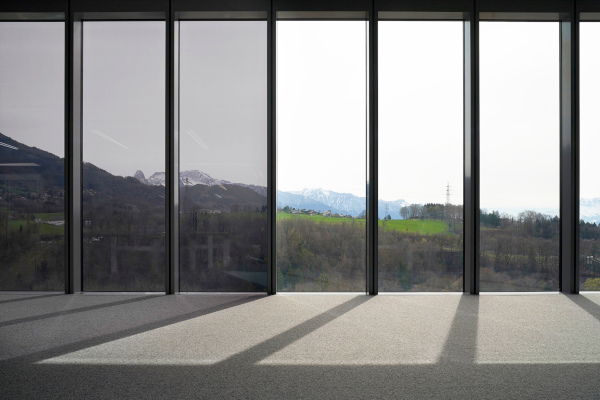 Transparent privacy glazing is installed inside the building. 142 eyrise® i350 switchable privacy glass partitions allow individual areas to be transformed into private rooms instantly, while still achieving maximum natural daylight.
"Our new Biotech Development Center in Corsier-sur-Vevey is of strategic importance: it aims to contribute to bringing more medicines to more patients faster, particularly in the area of cancer," said Belén Garijo, CEO of Merck. "It will help secure our leadership in the increasingly complex, but highly promising biopharma development space." 
eyrise® is a subsidiary company of Merck KgaA Darmstadt, Germany. 
Here is a short video showing the new building and landscape: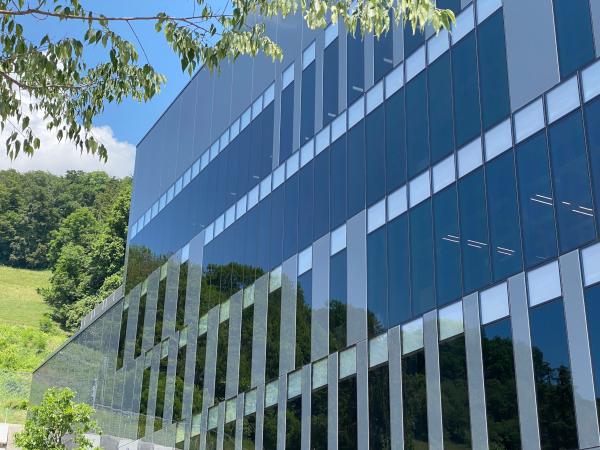 600
450
eyrise® B.V.
2023-07-12T11:30:00
Eyrise facade at Merck building in Switzerland
glassonweb.com