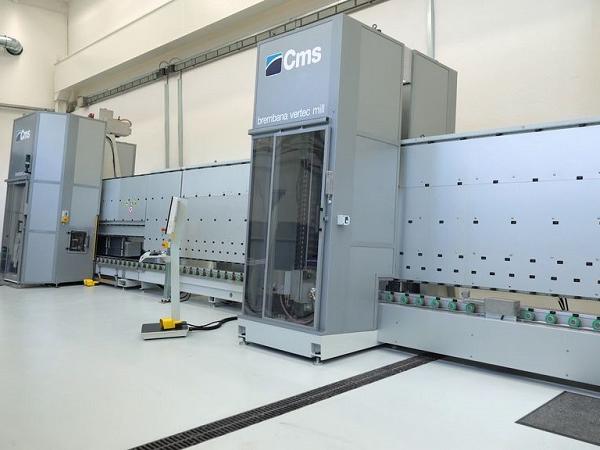 Vertec Mill is designed for high productivity purposes due to the possibility of drilling holes with opposed bits and milling cutters on every type of glass that has a straight side.
The onboard head mounted magazine allows a tool change in less than 10 seconds, regardless of the machining position.
Thanks to the automatic coredrill length gauge and the integrated dressing tools, it is possible to reduce the machining time by 30% compared to other vertical drilling machines.
The advantage of drilling without position constraints, in combination with the possibility of machining thicknesses from 3 to 30mm, makes the machine ideal for many applications.
This machine is perfectly suitable for working low emissivity glass panes; due to the several sizes available, it is the ideal machine for the building and furnishing industry.
The high machining speed combined with accuracy and repeatability also meets the needs of the refrigeration-related glass industry.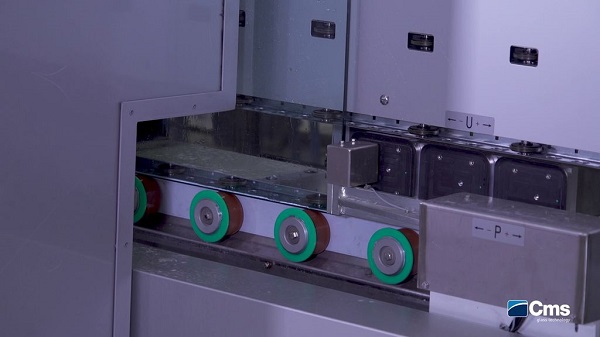 Technical Specifications 
Drilling up to 70mm diameters
Minimum sizes 420 x 180 mm
Maximum sizes 6000 x 3300 jumbo glass pane
Spindles 3.7Kw 12'000 rpm
Automatic core drill measurement system
Automatic core drill sharpening system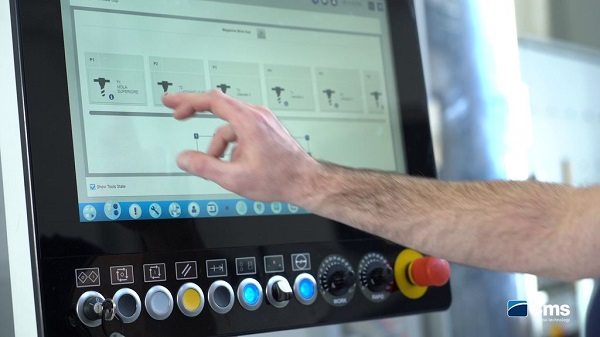 Top buyer benefits
Heavy duty: 3 - 30 mm thickness workability like no other
Tool rack: 9+9 tool positions directly on the heads; 10 seconds for a toolchange, anytime and everywhere
Performance: thanks to the integrated measuring and redressing system the machining time is 30% lower compared to other vertical drilling machines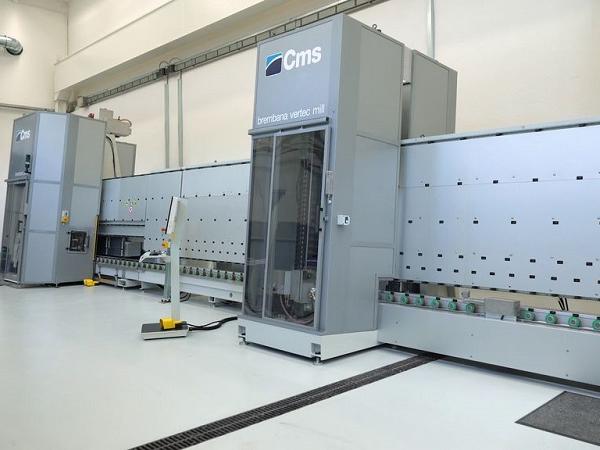 600
450
www.cms.it
2020-11-02T05:00:00
CMS Vertec Mill: the unique vertical cnc machining center able to machine thickness up to 30 mm
glassonweb.com