China Glass 2019 will take place at China International Exhibition Center in Beijing from May 22 to 25, 2019.
As a glass industry's wind vane, the 30th China International Glass Industrial Technical Exhibition (China Glass 2019) will take place at China International Exhibition Center (new venue) in Beijing from May 22 to 25, 2019.
Gathering various glass categories including glass production, glass application, technology glass, glass processing equipment, raw materials and refractory materials, China Glass 2019 will maintain the concept of professionalization, internationalization and scale-up and will depend on its platform so as to share information, promote integration, and facilitate the transformation and upgrading in the glass industry.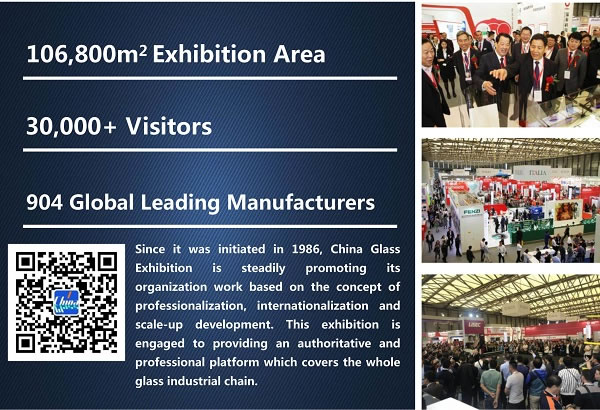 As one of the two main glass exhibitions in the world and the biggest event of the global glass industry in 2019, China Glass 2019 will bring a trade platform and technical arena for international glass community by its international and professional outlook.
China Glass 2019 has an exhibition area 106,800 square meters, and attracts 904 companies (including 240 foreign enterprises) from 28 countries including China, the USA, Germany, the UK, France, Italy, Japan, Korea, Spain, Sweden, Switzerland, Belgium, etc.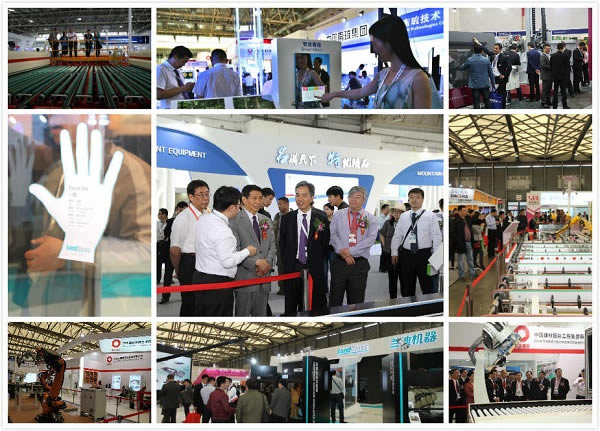 Hall E1 and the eastern part of Hall E2 were set as international area. State pavilions from Germany, Italy and the United States were settled at this area as along with many global glass industry big brands including TUROMAS, LiSEC, Glaston, Bystronic, AGC, Von Ardenne, SEFPRO, Vesuvius, DIP-tech, Kuraray, Bohle, Koemmerling, Fenzi, Bottero, Intermac, Carl Zeiss, etc.
Glass manufacturer and large equipment provider were distributed in Hall E3 and the western part of Hall E2, such as: China Building Materials Academy, Triumph Group, China GlassHoldings, CSG Holding, China Yaohua, Jinjing Group, Shanghai SYP Glass, Kibing Group, Luoyang Float Glass Group, Hebei Yingxin, Ruitai Materials Technology, TAIWANGLASS, Xinyi Glass, SHANXI LIHU, Shahe Glass Group, HIHO Glass, North Glass, Mountain Glass, Land Glass, etc.
Hall E4, W2, W3 and W4 was occupied by glass process manufacturer, such as EI Automation Equipment, GOLIVE, Guangdong Fushan Glass, South Glass Technology, Beijing BOZA, Jinan Weili, Tenon(Beijing), Beijing MGM Glass, Shandong Fangding, Guilin Champion Union, Lewei Science & Technology, Dardi water cutter, Shandong Sanjin Glass, Mr. Glass, etc. Moreover, a large number of small and medium enterprises which specialized at abrasive tools, decorative glass, grinding materials, accessories and glass hardwares were allocated to Hall W1.
Focus 
The 2019 Forum on New Glass Technology and Application in Architecture will take stage during the event. The forum will invites the authorities from relevant governments, enterprises and academic research institutions at home and abroad including China, Switzerland, Germany, Japan and Korea, in order to discuss how to foster new drivers of industrial development through innovation-driven and technological change, so as to promote the transformation and upgrading and the integrated development in glass and architecture industry under the trend of the glass industry's cut-overcapacity and the architecture industry's driving-force transformation.
At the same time, many domestic and foreign manufacturers also choose to hold new product release conferences, promotional activities and technical lectures during theglass exhibition, with the help of the glass exhibition platform to carry out exchanges and expand business opportunities.
Schedule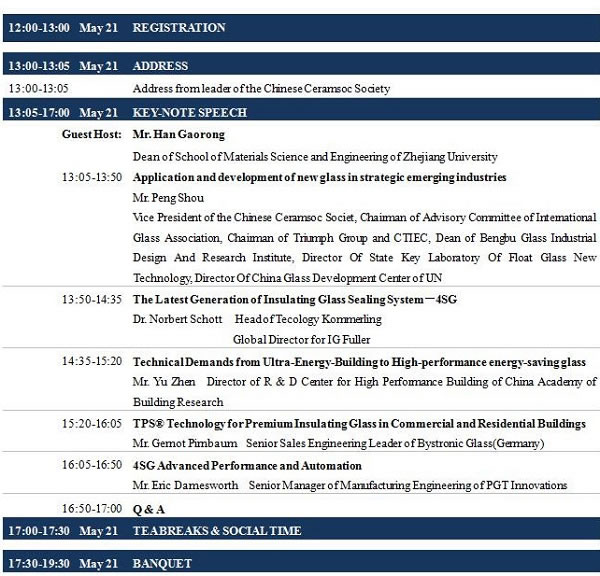 for registration please contact: 
Mr. Shan Jiangtao  service@chinaglass-expo.com
Mr. Zhang Qiwen   ccsid@ceramsoc.com
May 22 13:30-15:00  Glaston News Release 2019, Room W102
May 22 13:30-15:00  Innovative Application of High Intensity EVA Interlayer Film for Nipper Roller Process Laminated Glass, Room W103
May 22 13:30-15:00  A New Solution for Insulating Glass, Room W104
May 22 15:00-16:30  Water-soluble Printing Ink for High-temperature Glazed Glass, Room W102
May 22 15:00-16:30  Your Partner for Perfect Glass-BENTELER, Room W103
May 22 15:00-16:30  Guangdong Glass Industry New Products Recommendation Intelligent Equipment and Intelligent Glass Factory, Room W104
May 23 9:00-10:30   A Comparison of Various De-airing Methods for Windshields, Sidelites and Sunroofs Production, Room W102
May 23 9:30-10:30   DURR CCF Technology Applied in Flue Gas Treatment for Glass Industry, Room W103
May 23 9:00-10:30   UV Technology UV Art and UV Function in Glass Decoration, Room W104
May 23 10:30-12:00  Guangdong Glass Industry New Products Recommendation-High Quality Raw Materials and High Quality Glass, Room W102
May 23 10:30-11:15  New Technologies Leading Glass Tank and Regenerator On-Line Maintenance and Repairs, Room W103
May 23 11:15-12:00  Energy Saving & Environmental Friendly:Emisshiled Coating Improves Glass Industry Competitiveness. Room W103
May 23 10:30-12:00  FANUC Promote Intelligent Manufacturing of  Glass Industry FANUC Intelligent Robot Technology, Room W104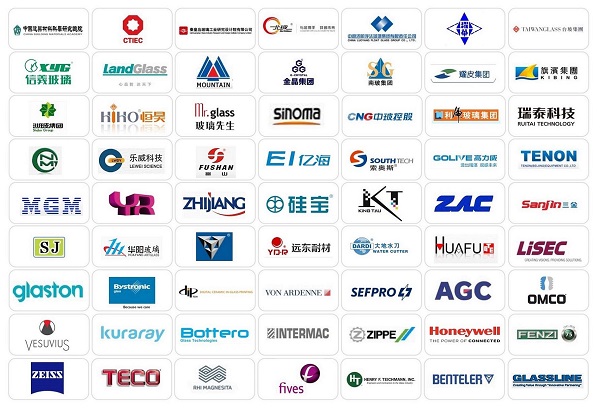 Email: ceramsoc@chinaglass-expo.com
Fax: +86-10-57811262
Tel: +86-10-57811261, 57811409   
Website: www.chinaglass-expo.com
600
450
www.chinaglass-expo.com
2019-05-03T08:30:00
China Glass 2019
glassonweb.com