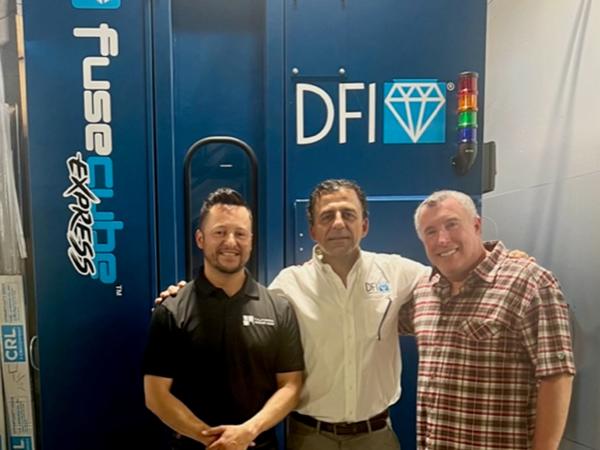 Photo source
Diamon-Fusion International, Inc.
California Shower Door Corporation offers new Diamon-Fusion® glass treatment on shower door and glass guardrails, providing low-maintenance benefits to products
California Shower Door Corporation (CSDC), founded in 1935 being the oldest shower door company in California and a leading innovative manufacturer headquartered in San Francisco, announced jointly with DFI today the automation of its coating system through the acquisition of the FuseCube™ Express, DFI's high-speed glass coating patented machine which will be soon implemented at its manufacturing facility; thus, adding increased efficiencies with the application of the Diamon-Fusion® glass treatment to its glass products. Ultra-thin and invisible, Diamon-Fusion® chemically bonds to the glass, transforming it into a high-performing, water-repellent surface protecting it from stains and corrosion. 
With over 88 years in the industry, CSDC provides state-of-the-art product offerings including Shower enclosures, glass railing systems, painted glass backsplashes, mirrors, countertops, tabletops, office partitions, store fronts, sneeze guards, interior glazing, wine room enclosures, while remaining an industry leader in design, fabrication, and installation excellence. CSDC first introduced custom shower doors in 1938, "daylight 90°", and 135° "neo-angle" stall showers, and 50 years later, in 1988, formed The Majestic Shower Company, as a new division, to manufacture high-end shower enclosures, gaining recognition as an innovative industry leader. 
The FuseCube™ applies the Diamon-Fusion® coating through a proprietary chemical vapor deposition process, ensuring double-sided coverage, uniform application, and a higher-quality coating. Built to last, Diamon-Fusion® is UV-resistant, requires no aftercare products, and comes with a lifetime warranty on residential surfaces, and a 15-year warranty on commercial surfaces. Like a non-stick cooking pan, surfaces treated with Diamon-Fusion® become easier to clean and require less care to maintain. The invisible barrier created in the Diamon-Fusion® process also eliminates the need for harsh chemical cleaners, promotes a more hygienic environment by reducing mold/bacteria buildup, and keeps glass looking cleaner for longer. 
"This is a special partnership that brings full circle after sharing 35 years in the industry with well-aligned values of innovation and excellence, so we are thrilled to have such a highly reputable organization join our FuseCube™ network providing an automatic double-sided nano coating as a standard protective feature", stated Guillermo Seta, VP of Global Business Development. 
"DFI and California Shower Door both share a core philosophy in providing superior products with an equal excellence in customer service; we are constantly innovating so DFI fits perfectly to keep leading with the best glass protection that Diamon-Fusion® will now provide to all our glass products while adding greater efficiencies by automating our coating system in the process", said Tom Nolan, CEO of CSDC.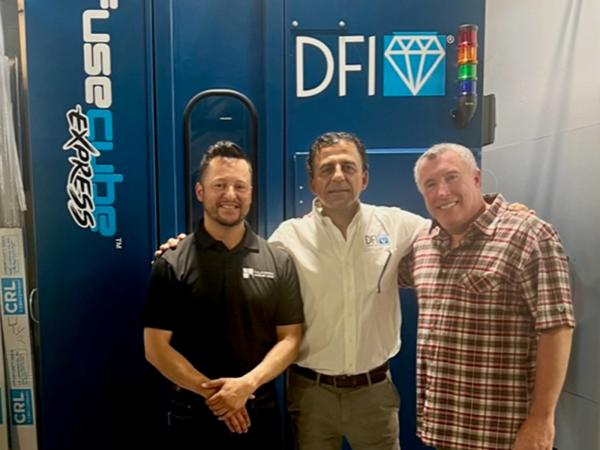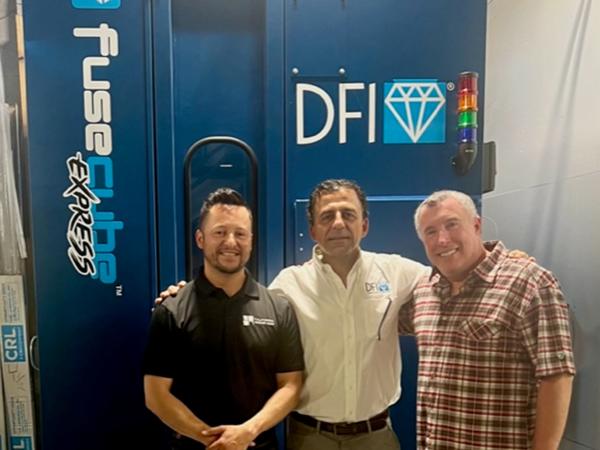 600
450
Diamon-Fusion International, Inc.
2023-09-13T11:00:00
California Shower Door Corporation Adds FuseCube™ Express Automated System to its Coating Offering
glassonweb.com