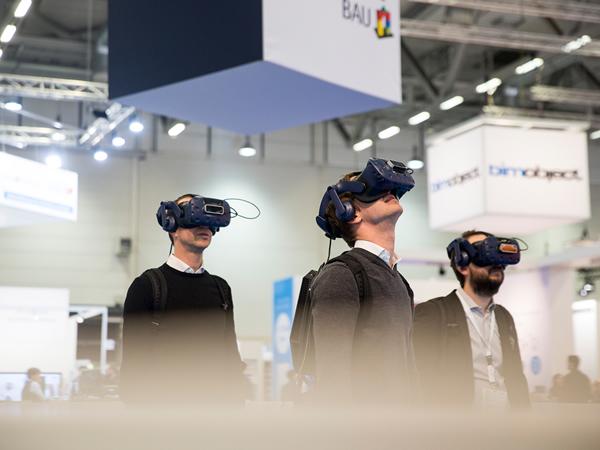 Photo source
bau-muenchen.com
BAU ONLINE meets with great response: so far, 190 exhibitors (status December 17) have registered to offer live presentations and one-on-one meetings at the digital event held from January 13 to 15, 2021.
Exhibitor registration will be open until January 8. The conference program—curated by BAU, Bauverlag and the Federal Ministry of the Interior, Building and Community—will offer further valuable insights. Visitor tickets are free of charge.
"Face-to-face trade show or online format: BAU is a key connecting element for the construction industry to maintain contacts and exchange ideas on current challenges," reinforces Dr. Reinhard Pfeiffer, Deputy Chairman of Messe München's Board. "We are pleased to see a strong participation in BAU ONLINE. 190 exhibitors from 25 countries have registered so far—and we expect more to sign up by January 8."
Currently, there are 22 exhibitors that support BAU as sponsors. Visitor registration is also on a positive trend. "I am impressed by the number of supporters, exhibitors, experts and participants at BAU ONLINE," says Dieter Schäfer, Chairman of the Advisory Board of BAU Munich and CEO of Deutsche Steinzeug Cremer & Breuer AG. "This shows: the industry needs a platform like BAU, as virtual event in the COVID-19 year and again as a face-to-face trade fair in 2023."
Making the most of the offering—planning in good time
As of today, there will be 433 live presentations and 1.386 1:1 discussions—figures that will continue to successively increase until the event. Online visitors can best benefit from the networking opportunities by registering early for the offerings, some of which are limited. The planning aid "My BAU" offers a personal overview by compiling the individual daily schedule comprising live presentations, 1:1 discussions and the selected conference forums, in part even automatically.
Conference program with top experts
The conference program consists of the three pillars "Future of Building" (Bauverlag), "Studio Bund" (Federal Ministry of the Interior, Building and Community) and "BAU TV" (BAU Munich). There is a high demand for information, because "from digitalization and circular economy to energy transition and sustainability, the current situation acts as an accelerator of long-needed transformation processes in the German construction and real estate industry," explains Thomas Kirmayr, Fraunhofer Allianz Bau.
Such challenges can "be mastered by educating future specialists in research and teaching, by life-long learning and by actively promoting start-ups," comments Kasimir Forth, Technical University of Munich. Digital thinking is also needed in terms of sustainability; among other things, it is about "replacing hardware with software to control the temperature of buildings—without heating, ventilation, cooling systems, but adapted to the user and local climate," explains Dietmar Eberle, Baumschlager Eberle Architekten.
Architects play a special role as designers of co-habitation, "it is crucial to reconcile mankind, space and the environment," says Martin Haas, haascookzemmrich STUDIO2050. These and many other top experts will use the conference to provide valuable insights into the future of construction.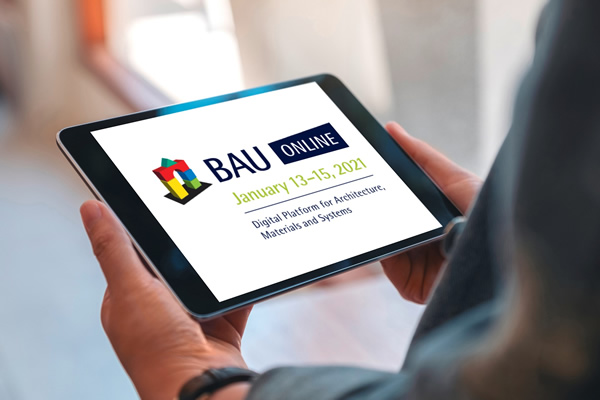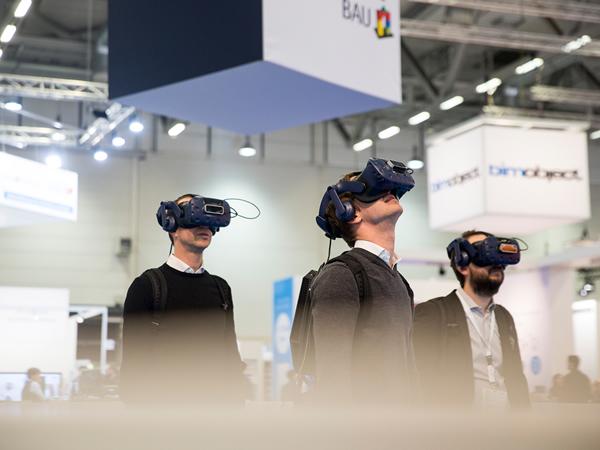 600
450
bau-muenchen.com
2020-12-18T10:14:21
BAU ONLINE: strong participation, strong content
glassonweb.com