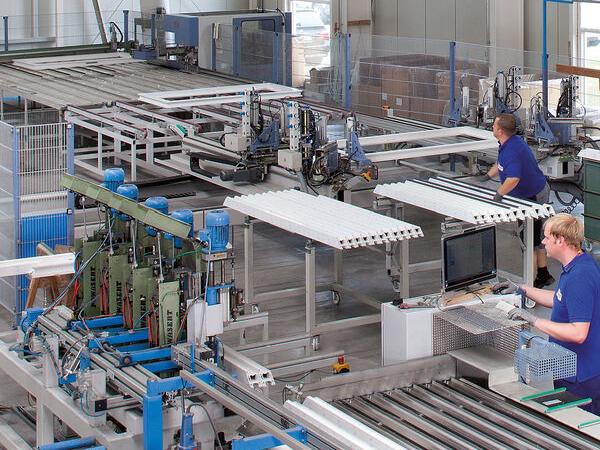 High-quality lift and slide doors for complex architecture.
With an investment of several million euros, Schmidt GmbH in Delbrück, a manufacturer of high-quality lift and slide doors, has modernized and expanded the company's production and administration. In addition to expanding the production space, the entire machine park will be modernized and networked across the boards with A+W Cantor industry software.
Lift and slide doors connect indoors and outdoors like no other construction element. The fascinating view to the outdoors makes people wish for a barrier-free passage; the living room and outdoor world become one. These elements are ideal for the architectonic implementation of transparent visions.
Such spaces are clearly attracting contractors' and architects' attention; demand for high-quality lift and slide doors is increasing. Schmidt GmbH is the leading Central European manufacturer of premium PVC lift and slide doors; it has concentrated successfully on this segment since 1976. The company, which was founded as a carpenter's workshop in Delbrück in 1950, supplies specialized window manufacturers in Germany, Austria, Switzerland, the Benelux countries, and other European countries.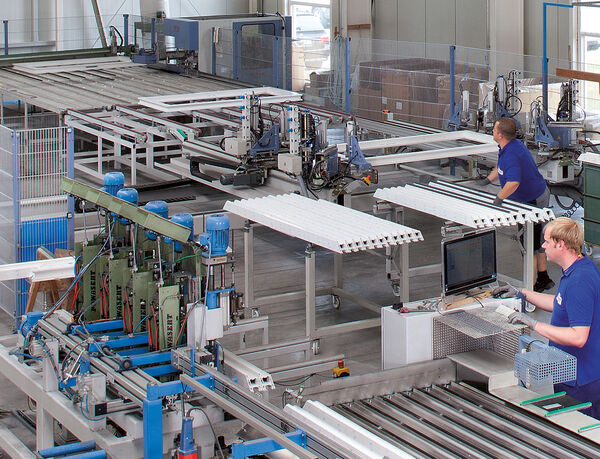 The profile matters
For 30 years, Schmidt has been working jointly with the system provider VEKA to develop profiles for the lift and slide doors, which in addition to making an elegant impression and being very energy-efficient must satisfy special static and security-relevant requirements. The result is "Schmidt profiles," which are produced by Schmidt technicians on Schmidt machines at VEKA – an important prerequisite for the high quality of the profiles, for this way, insights about quality assurance gained on Schmidt's test bench can be implemented directly in order to constantly improve products. On this computer-controlled test bench, Schmidt tests and monitors product characteristics on products taken from ongoing series production; the characteristics include air permeability, resistance to driving rain, and resistance to wind loads. That's how Schmidt ensures the uncompromising quality of its products, which customers expect of a premium manufacturer.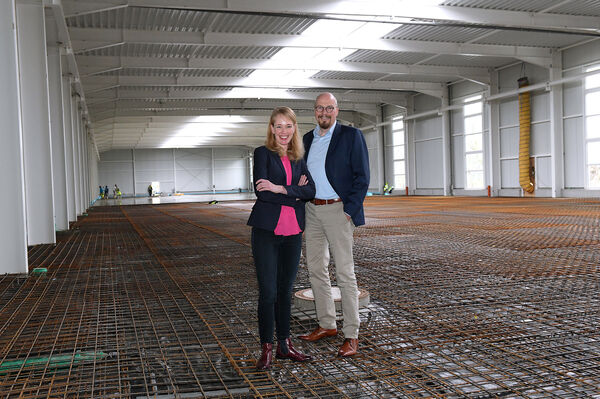 Strength through growth
With its extensive expansion project, this family-owned, owner-operated company is repositioning itself completely. The production space will be expanded to 14,000 square meters with a new hall. This makes space for new higher-performance machines. A modern Schirmer processing center with two CNC units ensures higher throughput; there are also new welding machines and a two-headed corner cleaner. And a new HEGLA profile storage system will also be purchased, one that makes still more profiles available easily.
Even now, Schmidt's 120 employees produce approximately 600 lift and slide doors each week. This production quantity should be increased significantly by fall 2020, with even better quality. To achieve this, in addition to its modernized machine park, Schmidt will rely on expert employees and the continuous networking of the company with A+W Cantor software.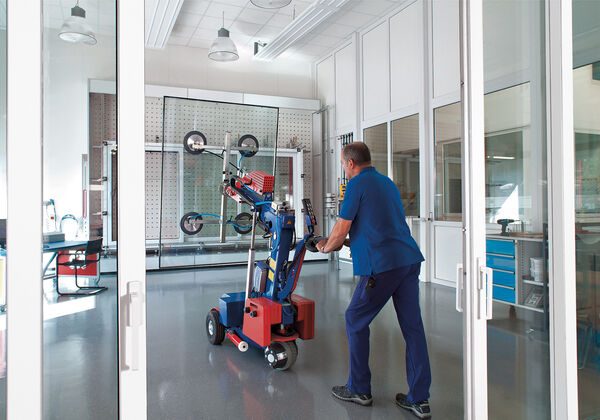 Let's talk to each other: software connects
With the new software, all processes in office and production are optimized throughout. Organizational structures are slimmed down, logistics and accounting automated. Soon, paper invoices and delivery notes will be a thing of the past. Dispatch and route planning with route proposals are currently being discussed with A+W Cantor.
From the first customer inquiry to quotation and ordering, purchasing and materials management, on through to production control, and in the future also dispatch logistics; all employees work in the same comprehensive system. All information is available when it's needed across the entire company. The intelligent materials management ensures that each part is in the right place at the right time and if there aren't enough parts, there is time to re-order them.
In production, the employees see all relevant information on the clear production screens of the A+W Cantor CIM system, so production becomes nearly paperless. The management under Managing Directors Maria Schmidt and Meinolf Funkenmeier is pleased about the possibility of being able to display critical company data and statistics on practically designed dashboards.
With each new machine, the degree of digitalization in production increases. Bidirectional A+W Cantor interfaces reliably control the entire machine park. But the machines are also returning ever more important information, which enriches the company's database.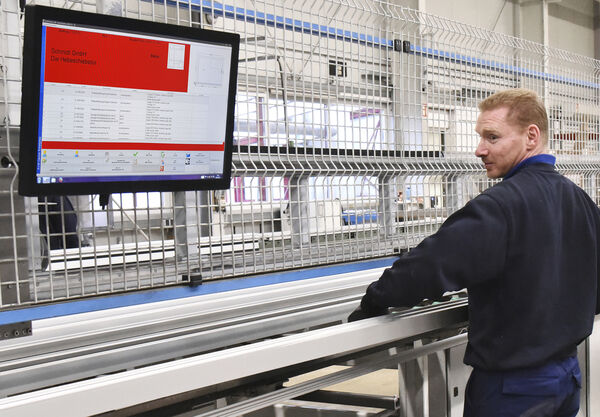 Schmidt's IT specialists can combine machine data with data from other sources and make it usable, whether for acquiring and evaluating information or optimizing production control and maintenance cycles.
"Very important," says Meinolf Funkenmeier, "is the intelligent communication with the HEGLA profile storage system. Nobody counts profiles by hand anymore; instead, the storage system provides the information automatically, especially in materials management. That's why we desperately need A+W Cantor. Its outstanding materials management allows us to remove and manage material via BOMs. This helps us with reliable materials planning."
Orders can be confirmed faster, deliveries scheduled earlier in many cases. Funkenmeier says: "Without this cooperation of software and machine, we wouldn't be able to manage the increasing variety of profiles in the future."
And the variety is indeed enormous: countless custom products can be created from the QuinLine® product lines by coloring with decor foils, paints, and aluminum facing layers. With the new machines, and in particular with the possibilities of the A+W Cantor software, in the future, Schmidt will be able to manufacture doors with a wood look for which the profiles are not beveled at the corners, but rather butt-jointed. This type of corner connection is especially popular in the Netherlands, which is one of the most important export markets for Schmidt.
The most valuable resource
"An innovative machine park and intelligent software solution are important, but the most important thing is reliable, expert employees," explains Teresa Schmidt-Bertsch, who among other things is responsible for personnel at the company. Schmidt GmbH is growing and needs more employees. They are, as everyone in the construction element industry knows, not always easy to find. That's why Schmidt relies on values such as flat hierarchies, social responsibility, and good additional training possibilities. Teresa Schmidt-Bertsch says: "Many employees value the family-like atmosphere and therefore remain with us for a long while. Of course we're very pleased about this. Loyalty increases the employees' sense of individual responsibility when it comes to top-quality products, outstanding customer service, and knowledgeable advising."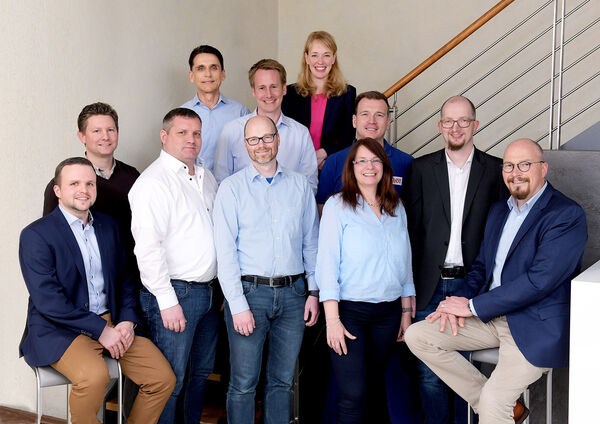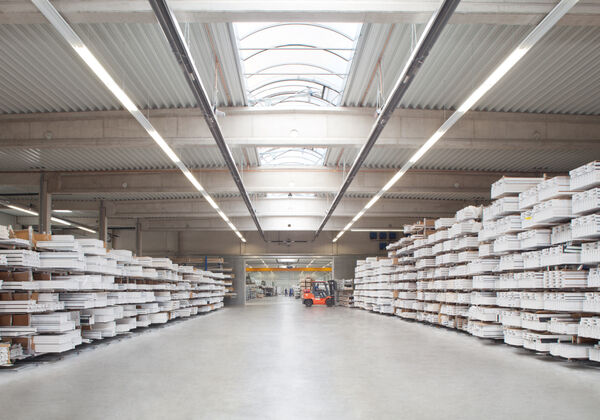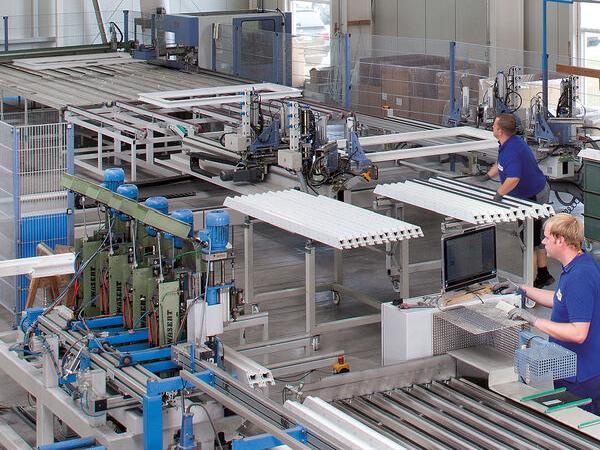 600
450
www.a-w.com
2020-03-12T14:09:14
A+W: Schmidt-Boke is expanding
glassonweb.com