Flat glass webshop A+W iQuote wins over customers around the world
The digitalization of quotations, POs, and orders between market partners is a high priority in the flat glass industry because it mirrors customers' changed purchasing habits in their private lives. You order online around the clock, and increasingly on mobile devices. Why not in the commercial sector too? Due to the Covid-19 crisis, according to customers who already order digitally, there is an increasing focus on the necessity of online order processing.
Innovative companies in the glass and window industry have already understood this and are providing online ordering portals for their customers. The ideal tool for this is A+W iQuote, which many companies around the world are already using for digital ordering. Ordering with A+W iQuote offers customers the greatest flexibility, mobility, and time savings.
They do not need to install any software or use an office terminal; they can just use a mobile end user device with a Web browser. Together with the end customer, the user can play through product variants, prices, and other options on-site and create correct quotations, for he is always working with current data in the producer's ERP system: products, prices, conditions – everything fits.
We would therefore like to present three international glass processors who have significantly improved their commercial processes with A+W iQuote.
Osby Glas
The Swedish glass processor Osby Glass is a company that is driven by software. Software is the basis for automation, software is information, software saves the company and its customers time and money.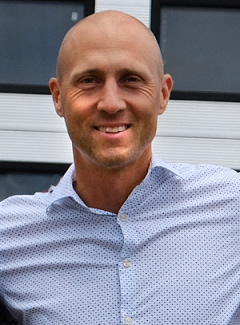 Therefore it is no wonder that CEO Joel Rosenqvist and his team recognized the benefits of the A+W iQuote Webshop right away when A+W presented the program to the company four years ago.
Joel explains: "With A+W iQuote, our customers can't make any more entry errors – anything that is ordered can actually be built. The entire order is subjected to a restriction check based on master data stored in A+W Business (an A+W ERP system). The customer transmits a technically correct complete order to us. There are no questions and time-consuming clarifications by telephone or e-mail. This is how we can achieve much greater efficiency in the entire order process."
What exactly does this mean? "The Osby employees in Sales spend on average just one to one and a half minutes on each A+W iQuote order, much less than with classic order entry," explains Rosenqvist.
Osby Glas has been using A+W iQuote since 2016. Currently, 50 customers regularly place approx. 300 A+W iQuote orders per week with Osby Glas. After the brief check described above, the orders go directly to production.
Customers of all sizes order with A+W iQuote, from small glaziers to large companies. Some Osby customers process more than 80% of their orders using A+W iQuote. They are changing their ordering behavior and increasingly using mobile end user devices. Osby Glas uses A+W iQuote to successfully offer new customers interesting added value that the company can offers its partners.
BarteltGLASBerlin
This family-owned company in Berlin has been piloting A+W iQuote since June 2019 and by April 2020 had made extensive evaluations in the Berlin area, which is supported by its own sales team. A+W iQuote ordering at BarteltGLASBerlin is still under construction and is used most intensively by the regular customers, especially smaller craftsmen.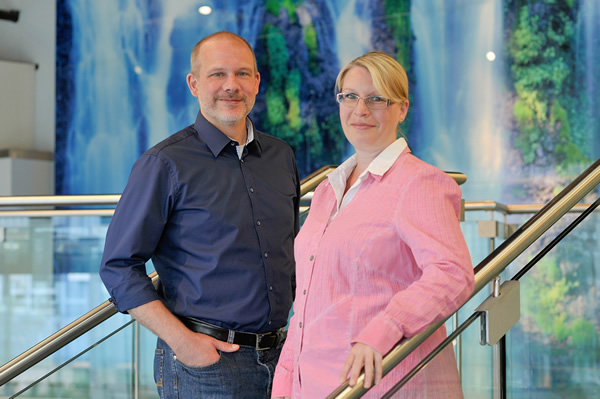 In the period mentioned, nine pilot customers processed 15.4% of their orders online using A+W iQuote; this is a total of approx. 1.000 orders out of 5,800. Here, it must be considered that in this pilot phase, not all A+W iQuote functionalities were available yet and that for some customers - as for every pilot operation - some training was required.
With a fully developed system, BarteltGLASBerlin anticipates another significant increase in A+W iQuote orders and it is actively advertising the system among its customers. Julia Geburzi-Horn, Commercial Managing Director at BarteltGLASBerlin: "Since during the test phase we have received so many A+W iQuote orders from our selected customers, with a wider roll-out of the completely configured systems, I expect high growth rates."
Inova
From Germany to Mexico: here, Inova, the leading manufacturer of TG, LAMI, and IG, has been using A+W iQuote in its five locations since 2017. Figures from this Mexican full-range provider indicate how A+W iQuote customers' ordering behavior changes with increased use of the system.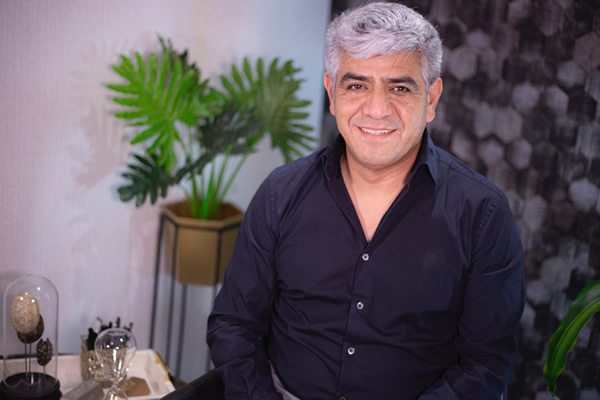 Gustavo Moreno, CEO of Inova: "A+W iQuote eliminates unproductive work. That saves time and money in order processing and results in shorter throughput times. Our customers' order behavior has changed a lot thanks to A+W iQuote. 40% of our orders today are received via A+W iQuote. We generate 60% of our revenue with these orders."
600
450
www.a-w.com
2020-06-18T17:00:00
A+W: Industry 4.0 begins in the office
glassonweb.com