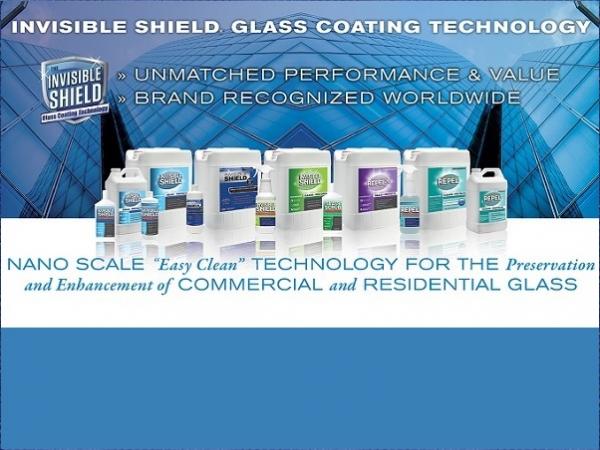 Photo source
www.fgtrading.co.za
FG Trading is set to bring an exciting new range of high-performance glass cleaners, coatings and treatments to the local market, having recently partnered with Unelko Corporation to become their Southern African distributor.
Recognized as a world leader in advanced glass care technology, Unelko has specialized in the research, development and manufacture of glass coatings and surface protection for 47 years. Unelko manufactures the Clean-X and Invisible Shield® product ranges, an array of high-performance cleaners, coatings and treatments for preservation, enhancement and "preventative cleaning" of residential and commercial glass.
Due to its design, safety, security and lighting efficiency the use of glass in both the commercial and residential building sectors continues to rise. Whilst glass is beautiful, modern and energy efficient, it is unfortunately not moisture, chemical or corrosion resistant. As a result, cleaning unprotected glass has become necessary on a regular basis to prevent permanent stains and damage and is incredibly time, labour and material intensive.
INVISIBLE SHIELD® GLASS COATING TECHNOLOGY
Whilst glass will never be self-cleaning, it can be protected with Unelko's Invisible Shield® "Easy Clean" Glass Coatings. The original Invisible Shield® Glass Coating and new Invisible Shield® PRO 15 are high performance, ultra-thin polysiloxane coatings which seal the microscopic pores of glass, rendering it water, soil, stain, mineral, corrosion and scratch resistant.
The Invisible Shield® Glass Coatings are designed to durably seal and protect glass against wear, corrosion and degradation from environmental exposure. The coatings preserve and protect glass for easier and less costly maintenance, reduced repairs, enhanced appearance and extended life. Glass that is protected with Invisible Shield® can be kept in a clean, clear, corrosion-free condition indefinitely.
The new Invisible Shield® PRO 15 Glass Coating represents a major breakthrough in glass coating technology. It is a proprietary formula, ultra-hydrophobic glass coating that was developed after years of research to offer unmatched glass protection, durability and performance. The coating provides a nano-scale protective finish to both new and older glass and provides continuous protection even in the most severe conditions.
EASY APPLICATION & MAINTENANCE
The Invisible Shield® Coatings deserve consideration for specification by architects, owners and end users for use on residential and commercial glass projects worldwide. The PRO 15 coating can be pre-applied "in-line" during manufacture to make it easy, cost effective and efficient for glass processors to offer protected glass and thus a superior, longer-lasting product.
Invisible Shield can also be applied in the field by professional contractors to protect existing glass as an "after care" cleaning and preservation solution. Provided that the glass has been cleaned and is relatively stain and scratch free, the coating will improve clarity, appearance and maintenance as well as prevent further degradation.
Unelko also manufacture a number of complementary products including Glass Scrub® and Invisible Shield® Pre-Cleaner and Restorer for cleaning glass prior to the application of the coatings, Repel® Glass & Surface Cleaner for maintenance of glass that has previously been coated and Invisible Shield Repel® 263 to simultaneously clean and protect glass in automatic glass washing machines.
WHY CONSIDER INVISIBLE SHIELD®?
The original Invisible Shield® and new PRO 15 are widely considered the best glass coatings on the market. They represent the highest quality, performance and standard in protective coatings and have been widely used and tested and are proven to protect glass over many years in the field.
The coatings dramatically outperform other products on the market in terms of safety, efficacy, ease of application and cost to performance ratio and come recommended by many major glass manufacturers, glaziers, distributors and end-users worldwide.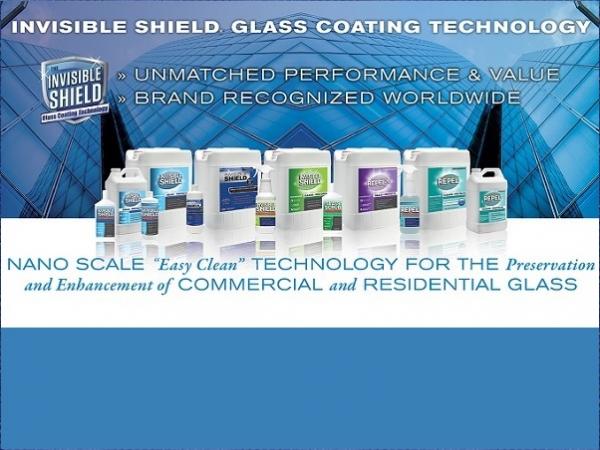 600
450
www.fgtrading.co.za
2018-06-29T11:30:00
Advanced glass care: Unelko's coating technology soon to be available in SA
glassonweb.com