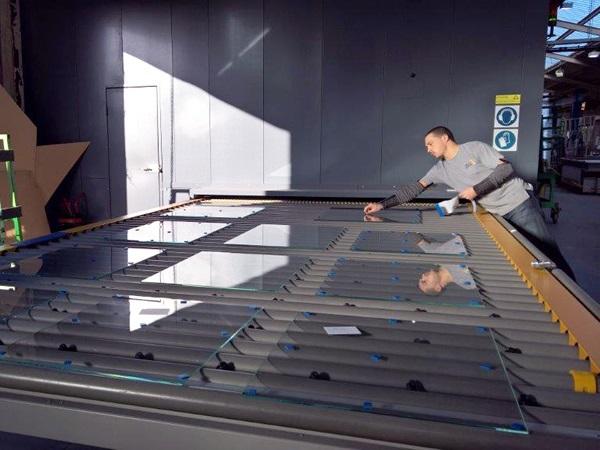 Photo source
www.glaston.net
Changing company dynamics again.
To keep up with the demands of its customers, ABC Glass started up its new Glaston RC200 tempering furnace in spring 2017.
"Now we're able to toughen glass in just a fraction of the time and in larger, longer and thicker sizes than ever before. This investment has enabled us to continue to serve our loyal customer base with outstanding quality and service, the hallmarks that have always made us special," says Alan Hellyer, Director at UK-based ABC Glass Processing.
On the very first day of the year 2000, three enthusiastic colleagues from Solaglas decided to set up business for themselves. The three, lightheartedly known as Alan the office boy, Barry the cutter and Craig the processor, started ABC by combining the letters of their first names. Their goal was to supply the local market around Portsmouth, in Southern England, with high-quality glass products and services.
"We have always been totally focused on glass processing," Alan says. "Although our aim was always to be a one-stop shop for our customers, we reached a point after a few years when we were sending away our own glass to be tempered. That's when we purchased our first EFCO toughening machine."
According to Alan, EFCO was built locally. They had had experience with EFCO at their previous company, and if they had any difficulties, they could always rely on the local team to provide service and knowledge to help them out.
TAKING A PLUNGE FOR LARGER GLASS
"Our EFCO did us proud and changed the dynamics of our entire company at the time," he says. "In 2006, only about 1–2% of the orders we received were for large-sized tempered glass. But when that amount started to grow to nearly 20%, we realized we needed to take the plunge and buy a Glaston furnace. We had simply outgrown our EFCO machine."
"Yes – we had to invest for the new tempering line from Glaston. But we got a better quality product and the output was exactly what we wanted," he says.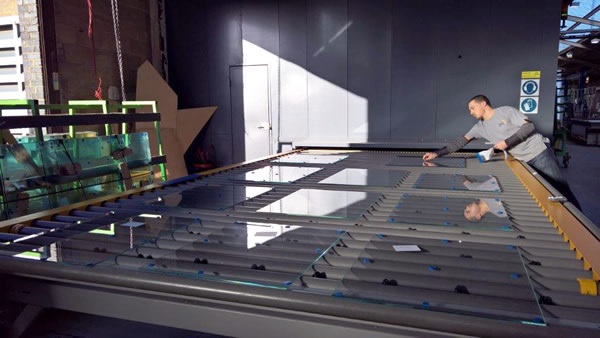 PATIENCE PAYS OFF
In 2015, ABC placed an order for the new furnace with Glaston. However, when constructing footings for the fan room on reclaimed land, the company ran into difficulties with the local council.
"It took us another 12 months to solve this before we could finally install the furnace. Glaston was extremely helpful to us during this time," Alan says.
The new RC200 furnace was finally commissioned in February 2017 and started running two months later.
"The service from Glaston's UK team was exceptional, and the installation guys were absolutely brilliant. In fact, one of the team members lives only an hour away and has been there for us anytime we need to sort anything out. We had a few quality hiccups at the start – but with his help, we were able to quickly get them solved," he says.
Also in terms of training, Alan mentions that the operators feel they already had a head start from running the EFCO furnace. "They are two slightly different furnaces, but the principle to run them is the same. Plus, the Glaston machine has many new functions we've been able to put to good use."
HIGH CAPACITY, TREMENDOUS POTENTIAL
It's been only six months since the RC200 started up. "The potential for us moving forward is tremendous. Running time and capacity are unbelievable," Alan emphasizes.
"Again, this new furnace is changing the dynamics of our company. We can now run larger glass on a bed size of 2,400 x 4,800 mm in thicknesses from 4 up to 19 mm. The quality and processing output the furnace offers us are exactly what we were expecting," he says.
Everyone at ABC is very happy with the new furnace. The company can now process glass in just a fraction of the time it took before – exactly what is needed to keep up with the reduced lead times our customers are demanding.

LOYALTY IS BEST WAY TO CARE
Although ABC is not a family-owned company, it has a family-owned feel. "We want to look after our customers, who have helped us become what we are today," Alan states.
"And we intend to continue to look after our customer base and give them back the loyalty that they've shown to us over the years. When they started to ask for larger, longer sheets of glass, that became our driver – to find a way to serve them better. If they have to start going elsewhere to buy one or two pieces, we could lose them completely," he says.
ONE-STOP SUCCESS
By being a one-stop shop, ABC knows it can continue offering the high level of quality and service its customers have come to appreciate. ABC has grown steadily every single year since it started, and its success is based on its loyal customer base.
"Quality and service – are still the most important values to us," Alan says, "and with our new Glaston's RC200 we are able to achieve this."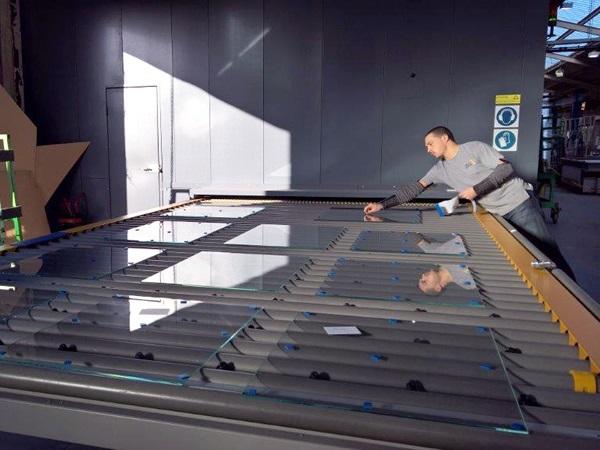 600
450
www.glaston.net
2018-01-23T09:32:55
ABC Glass Processing selects Glaston's RC200 for larger, thicker glass
glassonweb.com