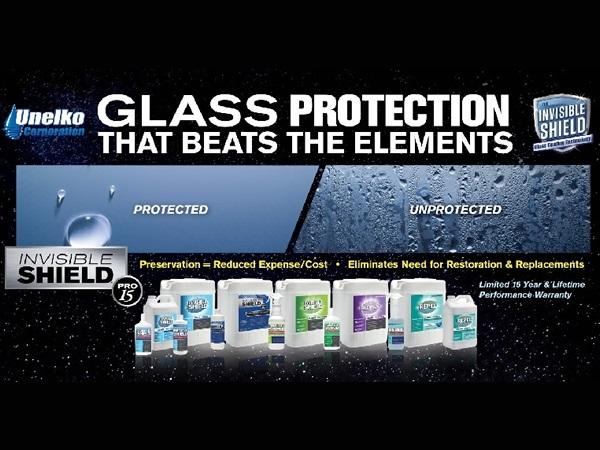 Photo source
www.unelko.com
Unelko offers Quality, Performance & Value with Innovative Invisible Shield® PRO 15 & REPEL® Glass Coatings!
Glass Protection has become a necessary feature for Commercial Glass projects of all types and Unelko Corporation is leading the way with its New Invisible Shield® PRO 15 & REPEL® Glass Protection.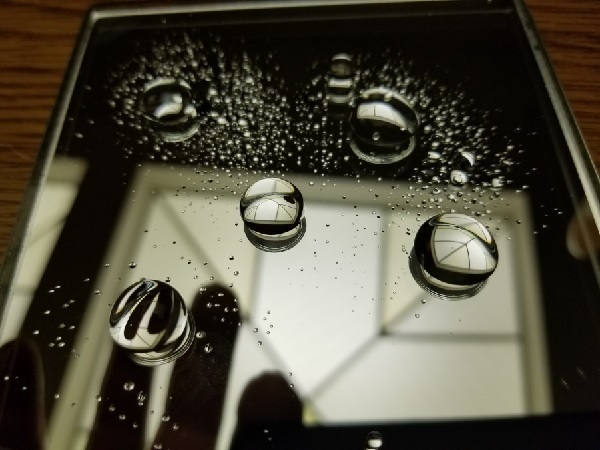 Unelko has pioneered glass protection for many years and has made substantial progress within the industry with their protective coatings.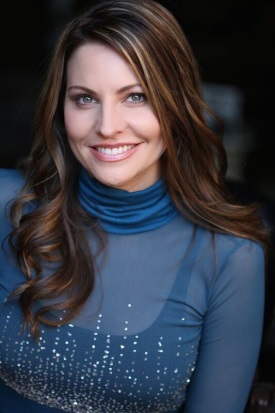 Heather Ohlhausen, Director of Marketing of Unelko Corporation, and a 3rd generation member of the family business, states "Protective Glass Treatments have come of age; they are finally catching on. It has been our mission to develop innovative products that clean, protect & maintain glass against water, soil & stains and exposure from environmental contaminants."
Invisible Shield PRO 15 allows glass manufacturers & fabricators the opportunity to offer additional and "valuable" long term benefits by protecting their glass products.
Invisible Shield PRO 15 durably protects glass to prevent permanent staining, scratches & corrosion, reduces the frequency & cost of cleaning and extends the long term appearance, clarity & life of the glass.
Steven Ohlhausen, President of Unelko states, "We are currently working with some prominent glass manufacturers, fabricators, distributors and end users who have embraced our glass coating technology because the products perform well and provide the end user substantial benefits."      
For instance, the newly developed, Invisible Shield PRO 15 "hydrophobic" coating and water based REPEL® Glass & Surface Coating have been extensively researched and developed, laboratory and field tested and are best known for its unmatched quality, safety, performance and value.

Unelko offers a 15 year conditional Warranty and Lifetime Performance Guarantee for its Invisible Shield PRO 15 Glass Coating against excessive soiling, corrosion & degradation under the most extreme environmental conditions.
Heather states, "As the glass protection category continues to grow within the Industry, we would like to speak with glass companies who pride themselves on offering the best glass products. Glass products today are great, however a durable protective coating makes glass even better and preserves it long term against the elements!  It keeps glass in a "Like New" condition & appearance with only periodic, less costly cleaning, which is a major benefit & factor in the building industry.
What's Coming Up? Unelko Corporation will exhibit its innovative glass coating machine at the Glasstec International Trade Fair. The event will take place in Dusseldorf, Germany from October 23-26.
As a company spokesperson noted, The Invisible Shield Microburst 2000 will make its international debut at the 4-day event. It is the first horizontal glass coating machine that utilizes IR and UV technology for an ultra-durable bond, and does not require cleaning or polishing post treatment. It is also capable of treating 12 million square feet, (1,114,836.48 square meters) of glass per year.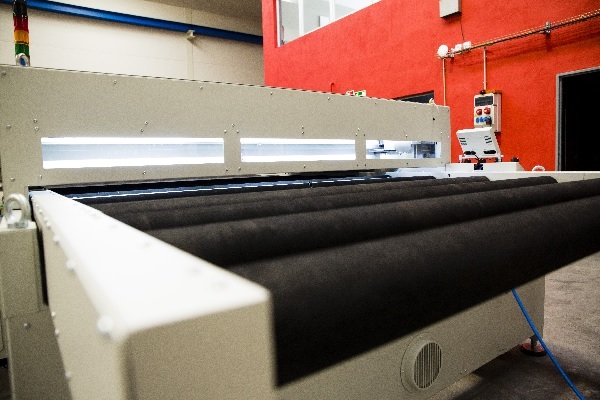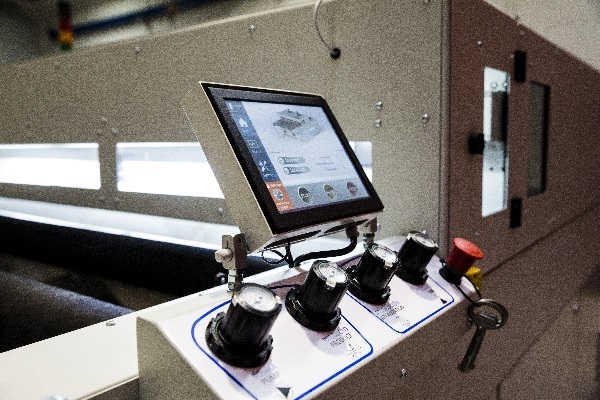 At Glasstec, please visit Unelko's Invisible Shield Booth located in Hall 11, Booth 11G42.
Unelko has decades of experience in surface coating technology and continues to partner with global glass manufacturers, fabricators, installers and end users. For more information about Unelko Corporation and its advanced cleaners, protective coatings and restoration products, visit www.Unelko.com or www.GlassCareExperts.com.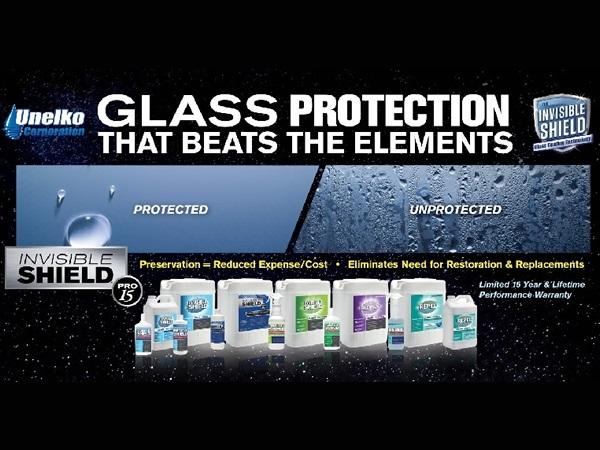 600
450
www.unelko.com
2018-10-18T11:00:00
Unelko will exhibit its innovative glass coating machine at the Glasstec
glassonweb.com