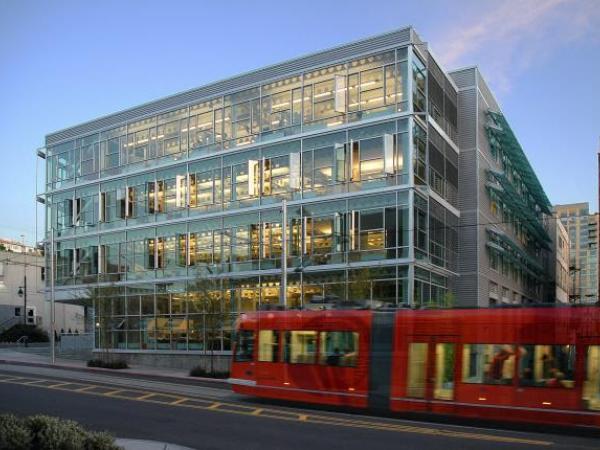 PPG celebrates 10 years since first triple-silver-coated low-e glass became industry standard-bearer.
When The Terry Thomas, Seattle, opened in 2008 as the first major office building to feature SOLARBAN® 70XL glass by PPG, it earned numerous accolades for design and energy performance, including recognition as an American Institute of Architects (AIA) Committee on the Environment (COTE) "Top Ten" green building project in 2009.
Today, 10 years after its debut at the Greenbuild International Conference and Expo 2006, Solarban 70XL glass remains the industry's highest-performing triple-silver-coated, solar control low-emissivity (low-e) glass. With visible light transmittance (VLT) of 64 percent and a solar-heat-gain coefficient (SHGC) of 0.27 in a standard 1-inch insulating glass unit (IGU), Solarban 70XL glass has a light-to-solar gain (LSG) ratio of 2.37 that is still among the highest in the industry.
Similarly, The Terry Thomas continues to serve as a model that Weber Thompson ‒ the architectural firm that designed the building as its headquarters ‒ uses to show clients the potential for daylighting office space.
"By offering good natural daylighting through the storefront glazing, we reduced dependence on overhead lighting and overall electricity use," explained founding principal Scott Thompson, who designed the building with his partners and staff. "With a good U-factor and SHGC, [Solarban 70XL glass] also reduced the chance that the space will overheat, which is very important in our naturally cooled space."
Since being introduced, Solarban 70XL glass has been specified by architects to increase daylighting and reduce energy costs in hundreds of buildings, including many such as The Terry Thomas that have earned certification through the LEED® green building program. Initial energy modeling conducted in 2006 showed that using Solarban 70XL glass instead of double-silver-coated, solar control low-e glass in a prototypical 8-story office building could reduce cooling equipment requirements by up to 26 percent, and cut overall cooling costs by 3 to 5 percent annually. Through the years, the triple-silver coating technology has been refined for application to a wide variety of clear, ultra-clear and tinted solar control low-e glasses available from PPG.
For more information about the 10th anniversary of Solarban 70XL glass, or to learn more about PPG's proprietary triple-silver coating technology, visit www.ppgideascapes.com or call 1-888-PPG-IDEA (774-4332).
Solarban is a registered trademark of PPG Industries Ohio, Inc.
LEED – an acronym for LEADERSHIP IN ENERGY AND ENVIRONMENTAL DESIGN® – is a registered trademark of the U.S. GREEN BUILDING COUNCIL®.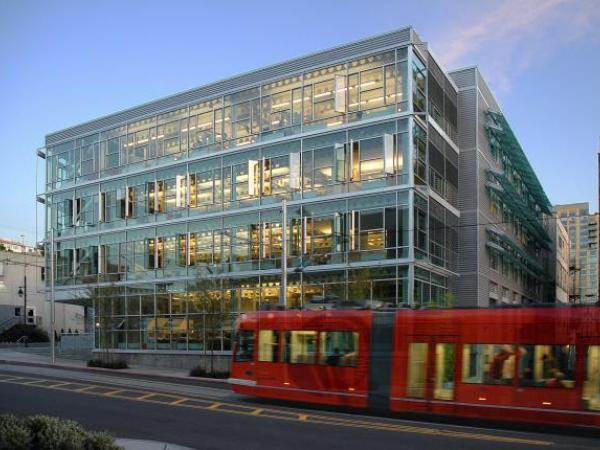 600
450
PPG Industries Ohio, Inc.
2016-08-11T13:00:00
The Terry Thomas, first building with Solarban 70XL glass, remains model of performance
glassonweb.com