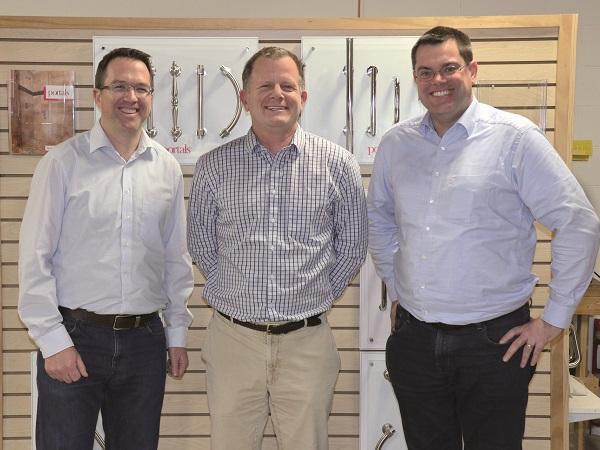 Photo source
bohle-america.com
Bohle America continues expansion with foremost shower and bath hardware designer, manufacturer and distributor.
Bohle America, a leading manufacturer and supplier of tools, machines and accessories for glass processing and finishing is pleased to announce that the prominent shower & bath accessory manufacturer Portals Luxury Hardware has joined the Bohle group of companies.
The Kansas City, MO based Portals, founded in 2001, has a popular and extensive line of products for the shower and bath space.  The combination of these two companies will benefit customers with expanded product lines and increased investment in new products. 
"Portals has an incredible reputation and designers, architects, and glass companies have depended on the quality and service that they have been providing for the last 16+ years," said Gareth Francey, President of Bohle America.
"Bohle America is the home for a multitude of products for the glass professional, and adding the expertise, designs, and overall Portals product line allows us to offer even more to our customers."
Francey: "I'm excited that Eric Miller, CEO of Portals, will stay on with the company and his employees will also continue in their current positions.  Portals will operate as a subsidiary and customers can expect the same approach that they have been accustomed to since the founding of the company."
"I want to stress that this transition will be seamless for the Portals customer and will allow us to invest where we have been limited previously," Miller said. "This deal was done for the long term growth of Portals, matching up with an excellent partner that will allow us to build our distribution, increased delivery of new products and and service of all of our customers needs."
Portals and Bohle America are both family owned and run businesses. This fact was not lost on Miller.
"We are pleased that we can join the Bohle family.  I felt our culture matched Bohle America's perfectly and I look forward to not only growing the Portals portion of the market but the overall Bohle America one as well."
The Portals location in Missouri will also become a distribution point for many Bohle America products allowing for improved service levels on those day to day materials crucial for the efficiency and success of the glass professional.
To learn more on Portals please visit- www.portalshardware.com
To learn more on Bohle America please visit- www.bohle-america.com
About Portals
Portals Hardware is a designer and manufacturer of luxury hardware and accessories located in Kansas City, MO. Portals products are designed to complement other fixtures throughout the kitchen and bath. Products designed and manufactured by Portals are available all over the United States and around the world. 
Product Applications include:
Hinges

Hooks

Knobs

Pulls

Towel Bars

Mirror Clamps
All of which can come in a variety styles and finishes meeting the needs of the architect, designer, glazier, and homeowner.  Portals mission is to provide the greatest quality, value, and service to all of our clients all over the world.  Learn more about Portals today at www.portalshardware.com
About Bohle America
Featuring Practical Solutions for the Glass Professional.
Bohle America, Inc. is based in Charlotte, NC, and is the Bohle Group's fourteenth location worldwide. The total turnover of the group is approx. 80 million US$. The family business, founded in 1923 in Germany, is represented by around 400 employees worldwide.
Product divisions include:
Glazing Tools, Accessories, & Consumables

Hardware/Interior Fittings (Sliding, Shower Door, Railing etc.)

Glass Handling

UV Bonding & Glass Surface Protection

Glass Machinery & Fabrication

Glass Cutting (manual and automatic)

Production Chemicals & Miscellaneous
We tailor our products to the respective customer groups from trade, industry and retail.  Quality is the leading principle at Bohle – in every area. To live up to this standard, we develop and manufacture many products ourselves.
Learn more about Bohle-America today at  www.bohle-america.com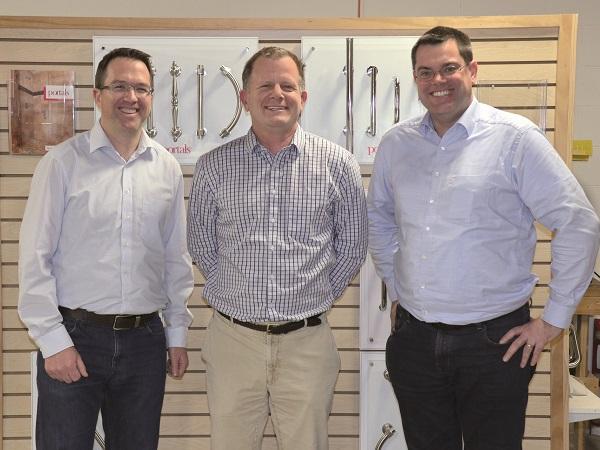 600
450
Bohle America
2018-01-10T11:20:00
Portals Luxury Hardware joins the Bohle Group
glassonweb.com