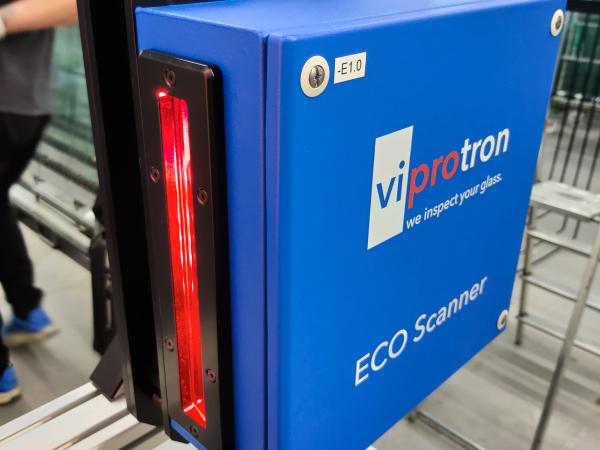 Photo source
Viprotron GmbH
That is Viprotron ECO Scanner - the only one of its kind! What does PLUG & PLAY Scanner mean?
That you can install it yourself. As soon as the scanner arrives, you can start mounting it right away. So: no waiting time, no appointments, no additional installation cost!
It might be smaller in size, but don't let that fool you. The results are top notch! The ECO Scanner inspects glass for contamination or damage in and on the glass according to EN1279, ASTM C1036 or other international standards.
With its brightfield channel, the ECO Scanner detects all high-contrast defects such as scratches, inclusions, bubbles, etc. This makes it predestined for the inspection of all glass types directly after washing. Horizontal or vertical as the line requires. It can test float, colored glass, tempered safety glass, laminated safety glass, Low-E and other glass up to 3.30 x 6.00 m and 3 to 19 mm thick, at transport speeds up to 50 m/min. It allows a simple and user-friendly operation and repeatable scans of the glass products. Behind fabricating before further processing (printing, tempering, etc.). Before or in the lami clean room. Before the inspection station in IG.
Curious? Here you can find more information about our ECO Scanner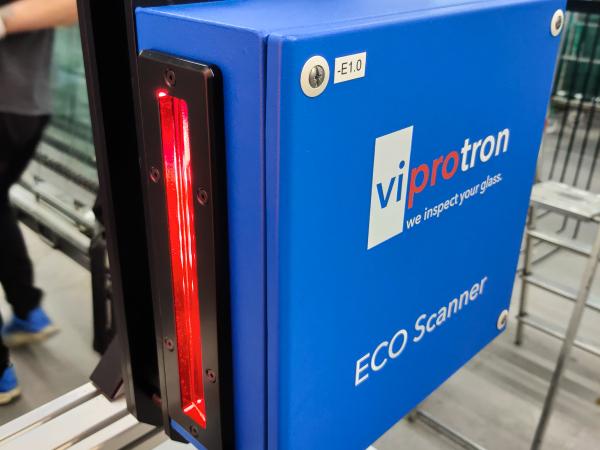 600
450
Viprotron GmbH
2023-09-22T11:30:00
PLUG & PLAY Scanner by Viprotron - no hustle, just results!
glassonweb.com