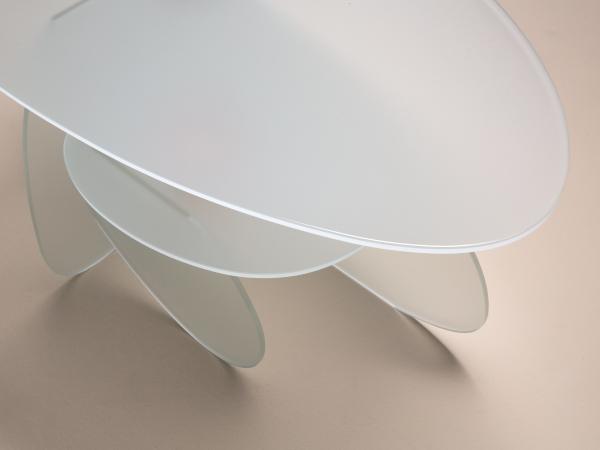 Photo source
© Davide Cerati
After its first Milanese stop in the OmniDecor showroom (in via Cerva 23 in Milan), Pebbles, the new collection by Kiki & Joost, flies to Holland for Dutch Design Week 2022 (DDW 2022).
At DDW 2022, until October 30th 2022, Studio Kiki X Joost (Gabriel Metsulaan 1 / Kanaaldijk Zuid) as the title suggests, is hosting the exhibition Low Resolution, which presents the precarious balance between sharpness and its counterpart: digital processing which is expressed here in the physical experience of design making in the sense of a source of inspiration and experimentation prior to technology.
All the products displayed have been made with a low-tech approach, without any digital media, maintaining imperfections as a maximum expression of individuality and, thus, fundamental value of the product itself.
The choice of a "low resolution" method at the exhibition is presented in different forms put into practice through a collaboration between various companies: Very Simple Kitchen, OmniDecor, BYBORRE and Sommer Glass.
The OmniDecor relationship between craftsmanship and experimentation with glass has been transformed into: coffee table, whose touch of transparent and semi-transparent rounded surfaces is the fruit of the transformational orientation of Kiki towards materials and the passion of Joost for the world of architecture; mirror, with its hand-drawn lines, approaches an element which reveals all the awareness of the physical existence of an unpredictable component; and candlestick, conceived through the combination of various semi-transparent surfaces, recalls the silhouettes of pebbles.
Pebbles by Kiki & Joost for OmniDecor is nothing more than a creative and innovative reflection on the expressive potential of glass.
Exhibition information:
Low-resolution by Kiki & Joost
22 - 30 October 2022
Studio Kiki X Joost
Gabriel Metsulaan 1 / Entree Kanaaldijk Zuid
5613 LC Eindhoven – Holland
Opening times:
11 am – 6 pm
Thursday 27 October 2022: 11 am – 5 pm
Sunday 30 October 2022: 11 am – 5 pm
Pebbles KIki & Joost | © Davide Cerati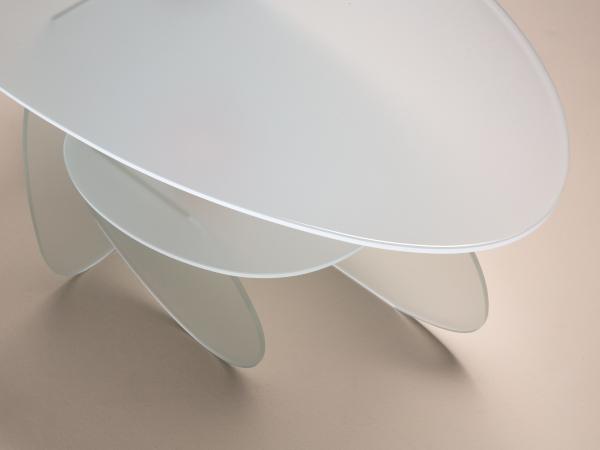 600
450
OmniDecor
2022-10-31T07:30:00
Pebbles by Kiki & Joost at Dutch Design Week 2022
glassonweb.com