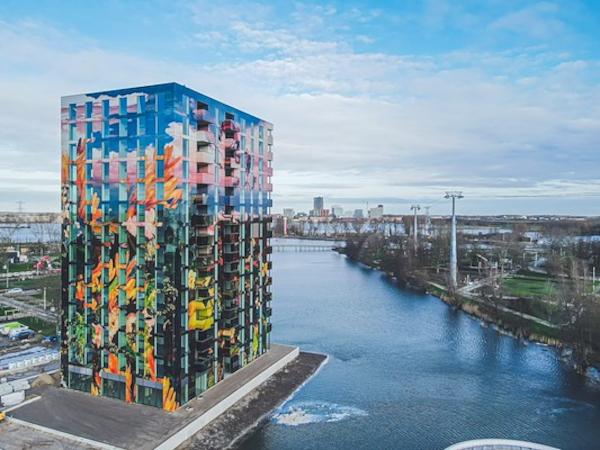 The colorful façade artwork at Floriade Grounds in Almere, a fusion of design and functionality
Firm contractor: IFS-SGT: Special Glass Technology
Glass Processor: Shandong Wensheng Glass Technology Co., Ltd (China)
Glass: laminated tempered glass with a Tecglass printing machine (jetver ultra ink)
Surface area: 3.300 square meters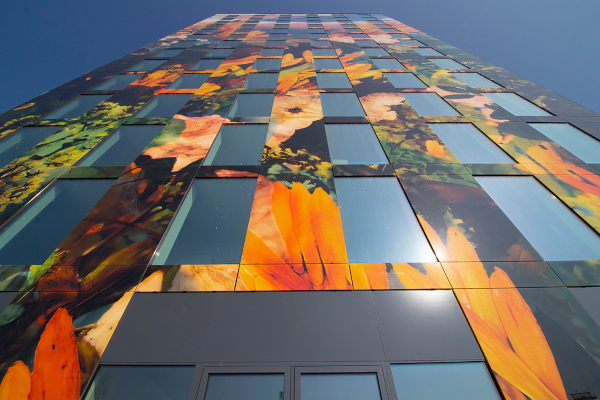 This architectural project, which will draw attention in the area of the Floriade grounds in Almere, is a fusion of fresh design and functionality. The tower stands at the central square of the upcoming Floriade and the most striking feature of the 43.5-metre-high tower is the colourful façade artwork, which incorporates plants and trees, based on the planting plan of the Floriade arboretum.
The artwork, printed on a glass façade with a Tecglass digital printing machine, has create landscape with a remarkable and colourful building that is impossible to ignore. As you stand in front of this colorful building, you cannot help but feel a surge of positivity and inspiration.
Its façade is an explosion of nature that seems to have been painted by the brushstrokes of a whimsical artist's imagination. Nevertheless, it was printed with the exclusive Tecglass jetver ultra ink range. The colour intensity exclusive to Jetver Ultra inks, particularly in bright colours and the most diverse shades of red, yellow, and orange, makes it easy to achieve the exact effects desired by the designers.
Given their extremely high resistance to the effects of wear, abrasion, UV radiation and climatic stress, Jetver Ultra inks were the perfect choice for this kind of application on surface 2 of the facade.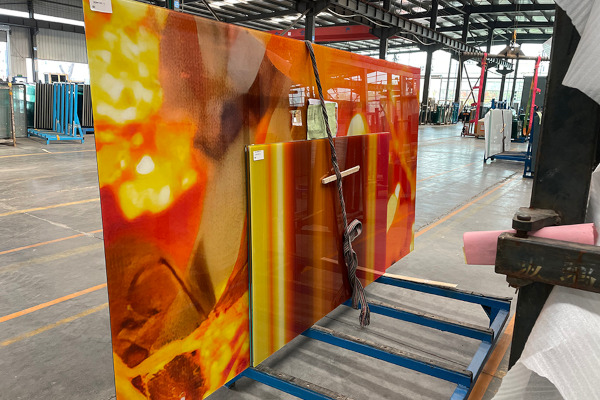 Shandong Wensheng Glass Technology Co., Ltd, well-known partner in China of the Spanish company, has used Tecglass rendering software to create the ideal combination of colours to create this natural environment and get an accurate result.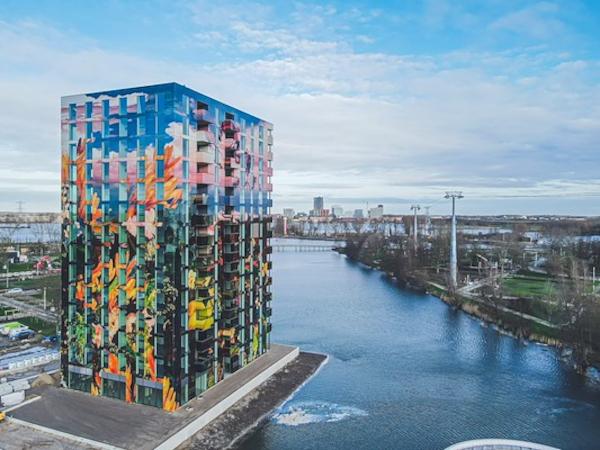 600
450
Tecglass
2023-10-30T10:30:00
Outstanding Project with Tecglass Digital Printing Technology
glassonweb.com