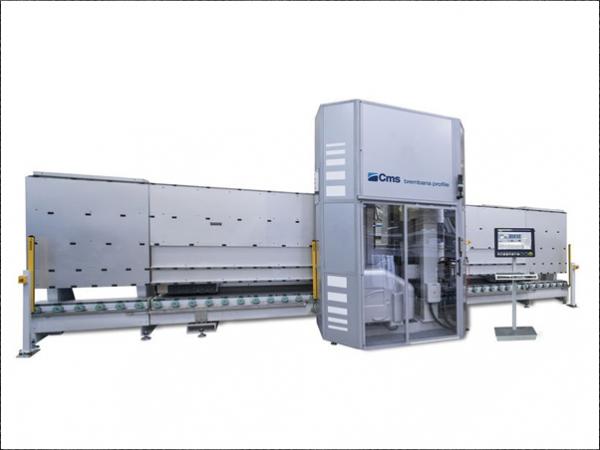 The Cms Profile is the ultimate vertical CNC work-center. It can mill, drill, grind, polish, engrave, and seam.
Cms North America has evolved with the glass industry. As the industry has called for more automation and specialized equipment, Cms has answered the demand. We have designed and built automated production lines to accommodate our customers' needs by utilizing robots and software to make production faster and easier. Cms has implemented Industry 4.0 technology into all of its product lines and given their customers a customizable interface for accessing their data.
The Cms Profile is the ultimate vertical CNC work-center. It can mill, drill, grind, polish, engrave, and seam. The Profile uses a patented guidance system to ensure the alignment of the tooling to the glass for a consistent edge profile all the way around the part. It can be programmed automatically and integrated into a production line that can be completely automated.
The Profile boasts the most powerful electrospindle on the market. The versatility of this machine is like no other with an array of different available options. The machine manages large cutouts better than any other vertical CNC being produced today and can be built to work glass as small as 16" x 8" and as large as 708" x 130". The design is constantly being improved upon as new technology becomes available. As new requests come in from our customers, we add the solutions provided to them to our list of available options.
Cms offers fully machinery that is built to suit the customers' needs. Each machine is built by hand to the customer's specifications. Our engineering department can handle requests for plant layout in conjunction with other machinery manufacturers' equipment. Our team can design and build custom solutions that are tailored to match the customer's needs.
Cms has a dedicated software department that provides design, support, and service for the ever changing and evolving platforms being used today. Cms North America has a full support mesh of technicians, parts, remote assistance, on-site training and troubleshooting services available. We offer 24/7 remote assistance for companies running production around the clock and training courses for new operators, programmers, and maintenance personnel.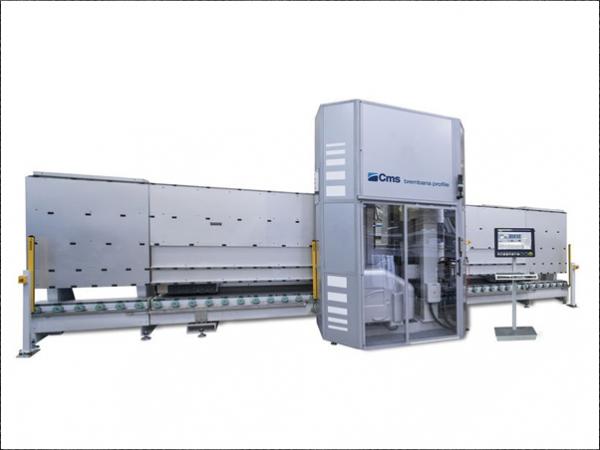 600
450
www.cms.it
2020-10-05T07:23:01
The Next Generation: The Profile
glassonweb.com