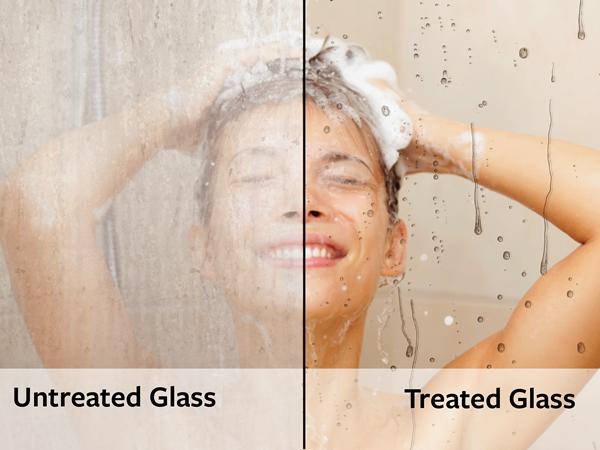 Photo source
www.generalglass.com
Applied by GGI, EnduroShield glass coating permanently transforms glass into a high-performance, water-repelling surface, while protecting against staining and etching.
General Glass International (GGI) today announced the addition of EnduroShield glass treatment to its fabrication products. Ultra-thin, permanent and invisible, EnduroShield chemically bonds to the glass substrate, to transform it into a high-performing, hydrophobic and oleophobic surface, protecting it from staining and other forms of dirt build-up.
The EnduroShield glass coating is machine applied by GGI, ensuring uniform coverage. Unlike other coatings, EnduroShield does not require daily cleaning or revitalizer products to maintain the coating. In addition to reducing both the frequency and time spent cleaning, the coating eliminates the need for harsh and often toxic glass cleaners.
Designed to last – with a ten-year true performance warranty that it will remain water repellant with a bead angle greater than 70 degrees – EnduroShield protects the glass from staining over time, and reduces the need for replacement glass. These factors make EnduroShield an environmentally responsible product, whose use may contribute to LEED credits.
Far more versatile than other coatings which can only be applied to clear and low iron glass, EnduroShield can be applied to acid etched glass, digitally printed glass, and patterned glass.
The EnduroShield coating bonds to the microscopic hills and valleys of the glass as opposed to filling them. This makes the glass less slippery and easier to handle, and allows silicone, seals, clamps, and suction lifting devices to adhere to the surface.
The coated glass is ideal for interior applications such as shower doors and office walls. It is also a perfect fit for exterior glass applications such as building facades, railings and entranceways, thanks to the coating's UV-resistant properties that ensure long-term stability.
"With its ultra-thin and protective properties, EnduroShield glass treatment is an exciting addition to GGI's fabrication offering," commented Brad Thurman, VP of Fabrication Sales at GGI. "It expands designers' and architects' options to specify glass for interior and exterior applications that require enhanced durability or where low maintenance requirements will add value."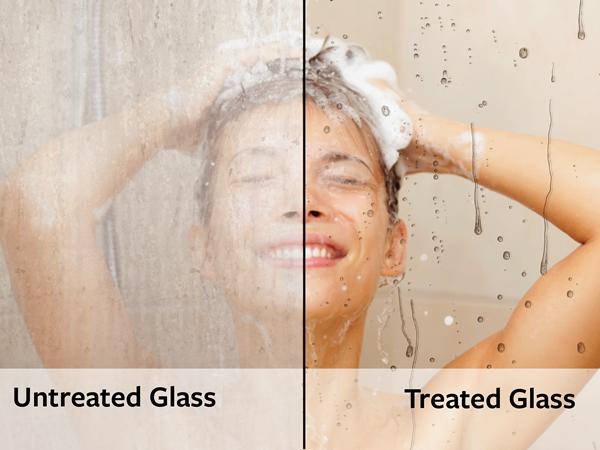 600
450
www.generalglass.com
2017-08-23T14:00:00
New GGI EnduroShield Glass Treatment Protects Glass and Keeps It Clean
glassonweb.com