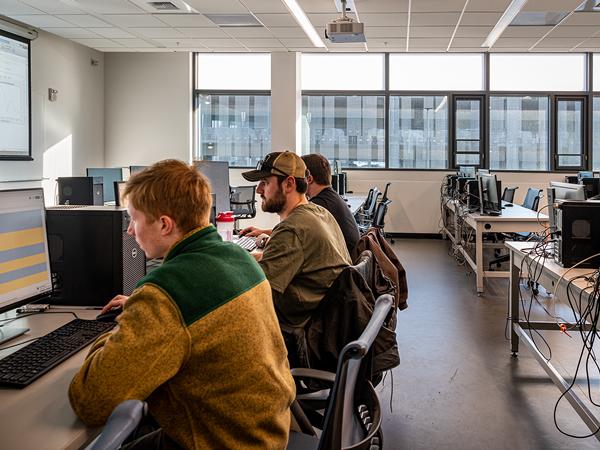 Photo source
suntuitiveglass.com
Higher Education Meets Higher Performance
Institutions of higher learning often set the bar when it comes to advancing certain avenues in society. At Montana State University, being ahead of the curve has been a part of their approach since they were founded in 1893. Now with the construction of Norm Asbjornson Hall, the design behind the innovative structure has set the standard yet again thanks to a smart and sustainable plan and the use of dynamic glass products like the ones from Suntuitive® Glass.  
Norm Asbjornson Hall is the new home for MSU's Engineering and Honors College.  It houses several classrooms and labs and also as a unique space called "Inspiration Hall" that is an area specific for lectures and presentations. Going into this process the faculty at the University took the task of creating a state-of-the-art building seriously and truly wanted to make their mark.
"We wanted the building to set the tone for the future of engineering education at MSU. A transition, if you will, from an individual endeavor, most of which took place behind doors, out of sight to a collaborative team-based experience during which students and others could see and participate in the experience, said Brett Gunnink, Dean of Engineering, Norm Asbjornson College of Engineering, Montana State University. "Another driving goal was to build the most energy efficient building that Montana State University and the state of Montana has ever built."
With an audacious goal set, the next step was to choose the products to help them achieve success. For several elevations, dynamic glass was chosen and in many of those areas Suntuitive Dynamic Glass was the preferred choice.  Glazed on the south elevation and the parking garage connector, Suntuitive was expertly installed by the team at Valley Glass and Windows and had an immediate positive effect once the building was occupied.
"The Suntuitive glass has performed well beyond our expectations.  We have been able to place workspaces right up to the south facing glass and the work environment has remained comfortable even on the sunniest, hottest days, without using window blinds," said Gunnink.
The building ended up achieving the notable standard of LEED Platinum Certification and meeting those initial internal goals of having an impressive energy efficient building.  In addition, with its smart usage of glass another important feature is visible and that's maximum daylighting into many of the spaces.  With so many recent studies pointing towards advanced occupant comfort and personal productivity being connected to positive natural light, the Norm Asbjornson Hall delivered in that important area too.
"I love Inspiration Hall, our multi-purpose auditorium and the Montana Room, our conference room. Why? These rooms are both very comfortable spaces filled with warm wood finishes and bathed in natural light," said Gunnink.
For Suntuitive Glass it was an honor to work yet again in the institutional setting. Suntuitive has completed several projects in that building segment and sees its product as a perfect fit.
"We have found that schools and universities value natural light and high performance.  They want their students and faculties to be in the most advantageous position possible," said Dr. Harlan Byker, Chief Executive Officer, Suntuitive Glass.  "Our product is built for this setting, easy to install, no wires, just intuitively switching from clear to dark when the sun and heat demand it.  Mitigating the glare along the way.  It's a perfect product for an active area like these classrooms and lab settings." 
The team at MSU has now experienced it first-hand since they have occupied the building and have some fresh perspective.
"After living with the windows for about a year now, I would have done 2 things differently.  The windows have performed well beyond expectations.  In hind sight, I would have put Suntuitive windows on the south machine shops too and I would have put Suntuitive windows on the west end of the building as well," Gunnink said.
Higher learning and higher performance glass and glazing are working hand in hand at Montana State University. 
Job Details:
Architects: A & E and ZGF 
General Contractor: Martel Construction
Glazier: Valley Glass & Windows
Glass Manufacturer: Suntuitive Glass
Glass Fabricators: Oldcastle BuildingEnvelope, Hartung Glass Industries, Thompson IG
Curtainwall Supplier – Oldcastle BuildingEnvelope
Commercial Hardware Supplier – Montana Doorways Plus
Automated Window Operators – Xiom Security Systems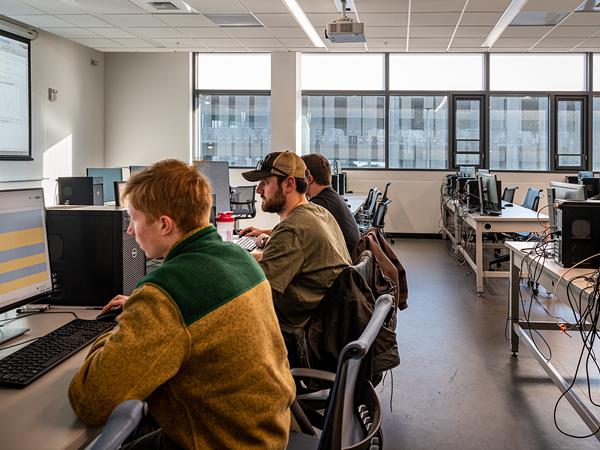 600
450
Suntuitive Glass/Pleotint
2020-03-11T11:00:00
Montana State University and Suntuitive® Dynamic Glass
glassonweb.com