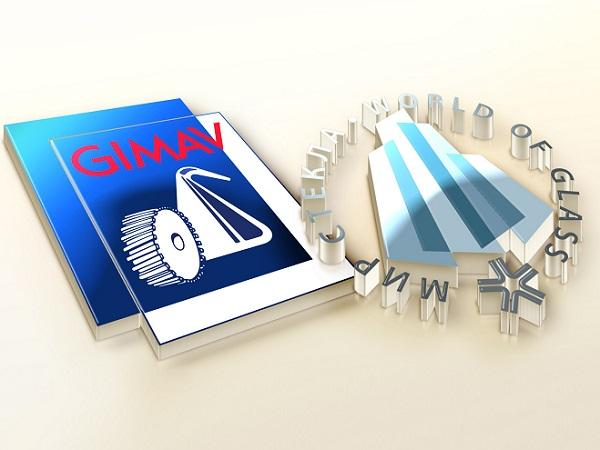 Photo source
www.gimav.it
On 2-5 April a Gimav group stand at International Glass Industry show in Moscow.
Hosted at the Moscow Fairgrounds, the event has reached its 21st anniversary and is the largest glass production, processing and finishing products show in Russia and Eastern Europe.
The 2018 event encompassed 11,500 sq., had 396 exhibitors from 24 countries and attracted 7,500 visitors from 49 different countries.
Companies participating in Mir Stekla 2019 as part of the group participation organized by Gimav with the support of the Italian Trade Agency (ITA) will occupy an area of 144 sq. m and present to an ever promising sales market the latest high-tech solutions for glass industry applications.
After stalling due to geopolitical tensions, the Russian market has in fact shown signs of recovery, and the future outlook is optimistic. The prior two years downward trend for Italian exports has undergone a 50% recovery, and sales values are back on the positive side. Russia ranked 13th on the list of export markets for Italian machinery and products in 2017, with a global market share of 2.95%.
A better result was reported for Hollow Glass, where the country ranked 9th on the exports list with a share of 4.2%. The local market historic preference for Italian machinery, combined with growing demand for glass by the Russian food, construction, furnishings and automotive industries, are bound to provide new and exciting opportunities for Italian-made glass production and processing machinery.
GIMAV member companies at Mir Stekla 2019
The interactive map of all GIMAV members participating in Mir Stekla 2019 can be found at http://www.gimav.it/Fairs/MirStekla2019/
Adi (pav. Forum stand FC112)
ADI srl, a global leading manufacturer of diamond tools, has three production plants in Thiene (VI), and is proud of making 100% of its products in Italy. Its vertical and horizontal CNC diamond tools have the lowest life-cycle cost in the market. Greater durability, reduced machine downtimes, lower scrap rates and higher working speeds make them extremely competitive. 
Forel (pav. Forum stand FC082)
Forel, an Italian manufacturer of products for flat and insulating glass, will be at Mir Stekla in pav. F, Hall C, Stand 82. Its products line includes laminated glass vertical cutting machines, edge grinders, sorting systems, lamination and IG production machinery. Forel was established in 1976, has three plants in Italy, and exports to more than 60 countries world-wide. In Russia it has its own sales branch, Forel Russia, headquartered in Moscow.
Glass Service (pav. Forum stand FC084)
Glass Service Srl will present at Mir Stekla a number of important projects, including a turnkey project currently in progress in Africa for the production of glass containers, and several working end combustion systems already installed in the European and American plants of the world-leading glass container manufacturer. It has also supplied furnaces for neutral borosilicate glass used to produce hydrolytic class 1 pharmaceutical containers, and received many new orders for the recuperative and regenerative furnace market. Glass Service Srl looks forward to showing visitors its current and forthcoming projects.  
Italcarrelli (pav. Forum stand FC116)
Italcarrelli is a world leader in the design and construction of special machines and solutions for material handling and storage. The extensive knowledge gained over its many years of experience in the field and investments in research and development of innovative solutions for the glass market has allowed the company to become the go-to supplier for leading manufacturers worldwide. It produces platforms, inloaders, multi-directional side-loader transporters, special glass handling equipment, and handling machines for loading/unloading boxed glass from freight containers.
Mappi (pav. Forum stand FC114)
Since 1993, Mappi International has designed and manufactured high-quality tempering systems for the glass industry. At Mir Stekla 2019 Mappi will present the ATS 4.0 and Fox, two outstandingly intuitive and energy efficient glass tempering furnaces. Both maximize production, reduce energy consumption by up to 20%, and also provide huge cost savings through their simplified startup cycle, by which production can start just one hour after activation of the furnace. Last but not least, the new Tab Service provides 24/7 online technical support worldwide.
Olivotto (pav. Forum stand FC086)
The company develops, engineers, builds and offers machinery and services for the hollow glass market. These include the O.90 Press and Blow, Blow-Blow glass blower, High-Tech Presses, High-Speed Spinning machines, Stemware Stretching/Burn-off and Welding Stretching machines, Glass Brick and Glass Insulator production lines, and the LC large containers blowing machine. Among its latest products are a complete production line for glass wool, and an automated hollow glass packaging system. The company also excels in the pharmaceutical packaging field with its neutral glass tube production lines.
Pneumofore (pav. Forum stand FC119)
Pneumofore, a global leading supplier of vacuum and compressed air systems, will showcase its latest innovations and products designed specifically for the glass industry: UV Series air-cooled vacuum pumps, which address the specific central vacuum requirements of IS machines, and Series A air compressors up to 310 kW output and pressures ranging from 2.5 to 10 bar (g). The company designs and manufactures rotary vane machines and offers services to glassworks seeking machines that can provide decades-long reliability and durability, maximize energy savings, and have a low life-cycle cost.
R.C.N. Solutions (pav. Forum stand FC110)
Machines by R.C.N. Solutions ensure greater productivity, cost savings, ease of use and versatility of operation. The three machine product lines are designed to work as stand-alone units or work together on a production line to perform all bending, chemical tempering, and lamination processes in house. The bending furnace line has several independent heating zones and a differentiated heat distribution system within the bending chamber. All standard models are customizable. Lamination furnaces are equipped with a special glass handling system and the innovative "Hybrid Pro4" heating system for energy savings of up to 75%. The company chemical tempering systems produce glass without optical surface distortions. Large scale production machines are equipped with remote controls.
Vitrum (pav. Forum stand FC080)
Vitrum staff will be on hand to help visitors understand the many advantages of participating in Vitrum 2019, on the calendar October 1-4, 2019 at Fiera Milano Rho. Many opportunities are available to help exhibitors optimize their investment and gain the utmost advantage possible by participating in the event. Some of the innovations developed for this new edition include the 12 Vitrum Specialized themes that will pave the way to an even more pleasant visit, and the new dedicated Deals and Dealers area. Just months after stand spaces started being sold, the 2019 edition already promises to be bigger than ever, and with a growing number of high-quality international exhibitors.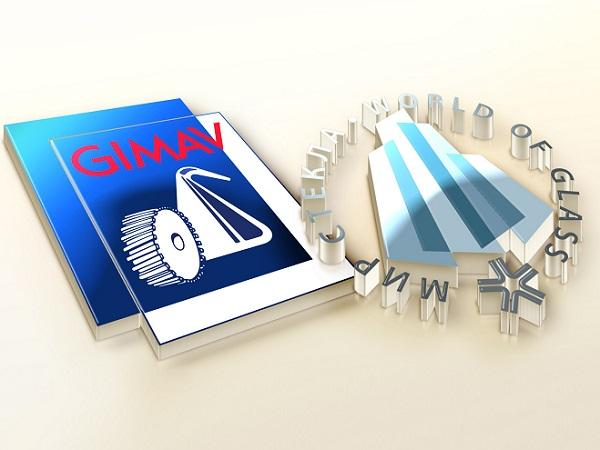 600
450
www.gimav.it
2019-03-15T06:30:00
Italy's Best Glass Processing Products showcased at Mir Stekla 2019
glassonweb.com