Photo source
www.dip-tech.com
Say goodbye to a mono-colored appliances glass era and hello to Dip-Tech VEra Digital Printing and it's about to change everything…
As Ferro, a world-leading provider of functional coatings and color solutions for glass, launches its centennial celebrations, it is proud to present a game-changer to the world of appliances glass. Introducing Dip-Tech VEra and ULTRA-FIX.
Developed together with its subsidiary Dip-Tech, the world-leading provider of digital ceramic glass printing solutions, this is the first-ever digital glass printing solution uniquely designed for the appliances market.
With the VEra digital glass printer powered by ULTRA-FIX technology and supported by the newly-developed Ferro ULTRA-FIX inks, you can say goodbye to mono-colored ovens and refrigerator doors – and hello to a new world of home appliances options.
This is the breakthrough that glass processors and home appliance manufacturers have been waiting for. It uniquely enables multi-color appliances glass printing in a single run. That means any design can easily be created for short runs or mass customization. And it's all automated from end-to-end for exceptional accuracy and efficiency.
No longer will each appliance look the same. You can make your customers' products can stand out from the crowd, draw attention, and drive sales -- giving you a leading edge in your market. 
See for yourself how it looks when you dare to be different.
To learn more about the VEra digital glass printer and ULTRA-FIX inks and technology, you can meet with Dip-Tech's professional team in Hall E1, Booth #455 at China Glass 2019 in Beijing, China from May 22-25.
Also, stop by the booth on Thursday, May 23 at 15:00 for a live event with Yariv Ninyo, VP Business Development, Dip-Tech speaking on this very topic and demonstrating this exceptional new digital glass printing technology.
Or find more information here
https://www.dip-tech.com/products/glass-printer/vera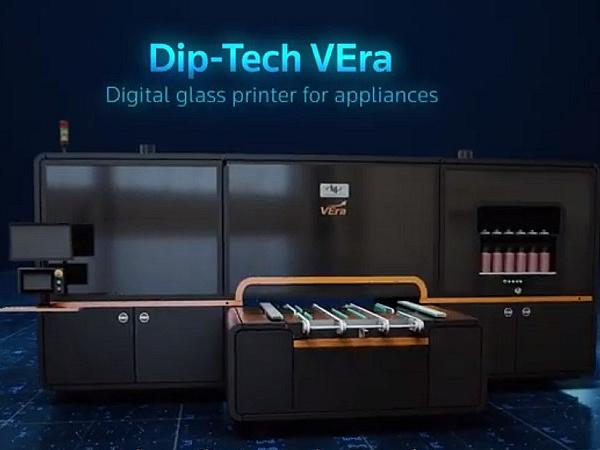 600
450
www.dip-tech.com
2019-05-23T06:00:00
Home appliances breakthrough
glassonweb.com