Photo source
bohle-america.com
Latest UV Bonding Certification Sessions a Major Hit- New Sessions Added!!
Bohle America is finding that the UV Bonding approach is really connecting with their customers. The latest round of training sessions held in Charlotte, NC were a major hit. Three 2-day sessions all were completely sold out.
With that in mind, Bohle America quickly scheduled another round training sessions in Charlotte during the following dates:
June 7 & 8
June 10 & 11
June 13 & 14
Sign up for the new dates at the following link:
https://www.bohle-america.com/cat/index/sCategory/13582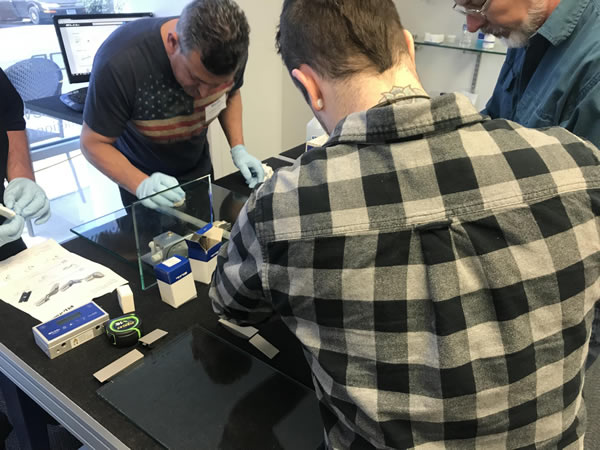 About the Training Sessions:
2 days seminar at Bohle America, Inc. in Charlotte
Bohle America has been known as the world's leading manufacturer and supplier of UV bonding adhesives, UV lights, fixation devices and bonding showcase hardware. Participants in this 2 day program will gain a complete understanding and knowledge of the correct method for UV bonding glass to glass and glass to metal and as well as gaining competency and confidence to pursue this complex yet highly lucrative glass furniture process.
High quality, optically clear and bubble free bonds that are void of delamination are possible every time with the correct technique.
Participants will be required to take part in building a variety of 3 dimensional, functional showcases with hinges, shelving and locks. On successful competition of the Program, each participant will receive a UV Bonding Compliance Certificate and the company associated will be entered into the Bohle Competent UV Bonding Database for project references.
UV Bonding Theory
Understanding the Methodology: Understanding UV adhesives, UV lights, Fixation devices, Cleaners
Understanding Substrates · Tempered Glass vs. Laminated Glass vs. Float Glass vs. Acrylic
Fields of Application: Glazier applications · Store Fixtures Fabrication · Shower Enclosures
Understanding Pre-Treatments Pyrosil® Surface Treatment Technology
Understanding show case hardware
Hands-on Practical Application
3/8" glass thickness - 90° butt joint and mitered edge bonding
Shower enclosure and vertical applications
Bonding with a UV table
Showcase Construction: Hinges, locks, internal shelves
Decorative surface bonding of textured glass to glass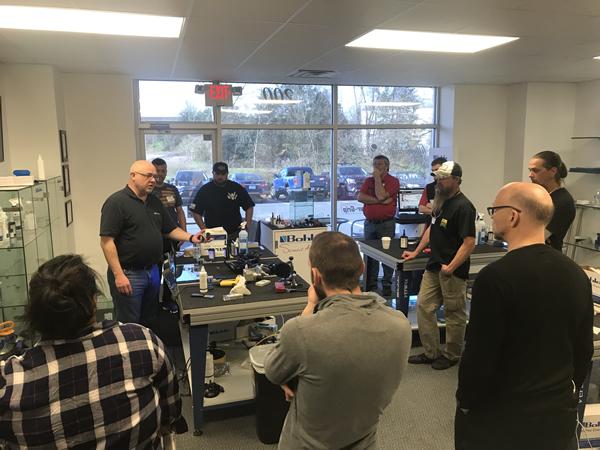 600
450
Bohle America
2019-03-20T07:00:00
Bohle America Keeps Bonding with its Customers
glassonweb.com