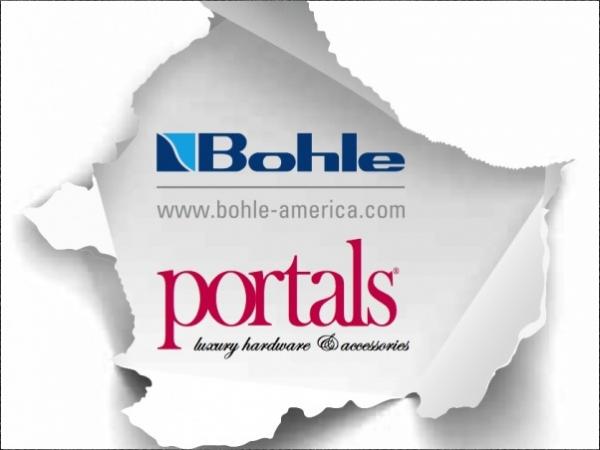 Photo source
bohle-america.com
Bohle America back again, while Portals will make its first appearance ever at the worlds leading trade fair.
With the largest trade show for the glass industry about to begin, Bohle America and Portals Hardware are wrapping up with their plans for the event.  Both companies will be featured in the fantastic news Bohle stand that can be accessed in Hall 9, Stands D42 & F42.  
Prominent shower & bath accessory manufacturer Portals Luxury Hardware will exhibit for the first time at glasstec.  Portals joined the Bohle group of companies in January of 2018 and will have a pavilion within the Bohle space at the event. The Kansas City, MO based Portals was founded in 2001 and has a popular and extensive line of products for the shower and bath space.
Portals designs and manufactures their own hardware, which allows them to offer a lifetime warranty. In addition Portals stocks hardware centrally in the United States and ships 96% of our orders the same day.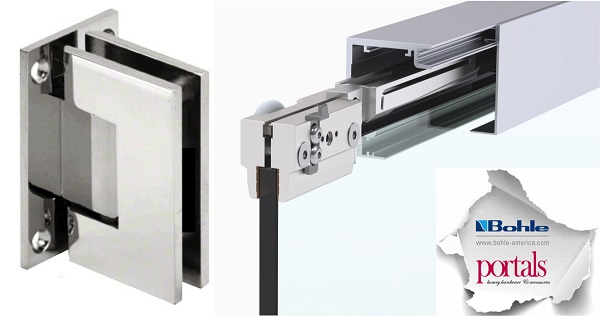 Portals offers the following products lines, all with multiple styles and finishes:
Hinges

Hooks

Knobs

Pulls

Towel Bars

Mirror Clamps. 
All of the Portals products are arranged in "suites" as their extensive experience in knowing what may go in to each potential project, they've developed this system to make it more efficient for the customer to order.
To learn more about Portals Luxury Hardware please visit www.portalshardware.com
Meanwhile Bohle America will be there with a focus on all of the items that the glass professional has come to need to do their jobs more efficiently and effectively.  That includes the following product segments:
Handling
Glass Cutting (manual and automatic)
Glass Bonding
Glazing, Tools
Machinery
Surface Technology
And the brand new innovative and trendsetting MasterTrack FT will be on full display.  That alone will be worth the attendees time. 
This new high-tech complete solution for sliding door systems impresses with a revolutionary operation and noticeable ease of movement.  Traditional sliders require a pushing effort to open and close a door.  Not so with the new Bohle sliding system.  The carriages run exceptionally quiet and give the feeling as if the glass door is floating when opening and closing.  In addition, the entire assembly requires only a few steps.
The installation is correspondingly fast, intuitive and therefore cost-saving.  To mount the glass in the clamping mechanism no measurement is required. The clamp is simply placed flush with the edge of the glass. Special clamping inserts provide a secure and firm hold of the disc.
Bohle America's latest slider offers a wide range of solutions in both residential and commercial areas and adapts perfectly to a wide variety of design styles.
This revolutionary sliding door system works with the same profile in every weight category. So even with high weight classes up to 150 kg, the narrow and elegant appearance of the track profile is maintained.
For more information on Bohle America please visit www.bohle-america.com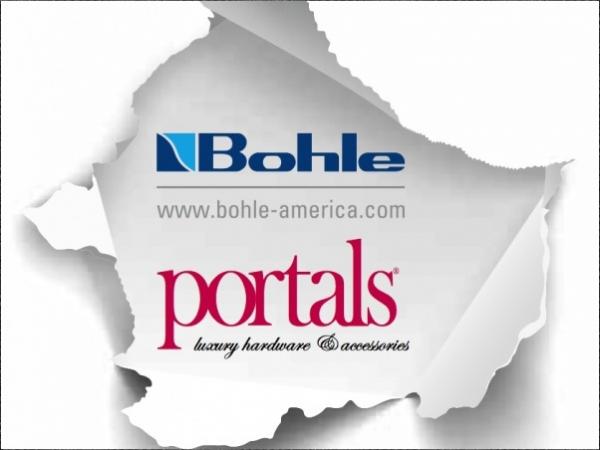 600
450
Bohle America
2018-10-15T11:20:00
Bohle America and Portals Ready for glasstec
glassonweb.com