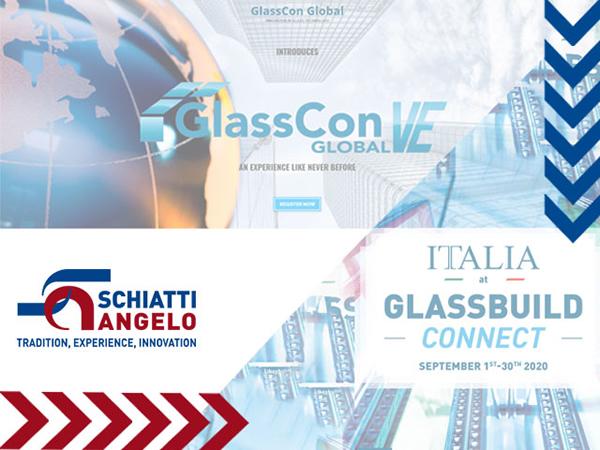 Photo source
www.schiattiangelosrl.com
At Schiatti we have always thought that being next to you, telling you about our news and answering your questions, was an important part of our work, at least our understanding of it.
Starting this year, to make up for the physical opportunities that put us in contact and that Covid 19 has temporarily taken away, we have decided to add another way of meeting to the 1000 that were already part of our calendar: virtual fairs.
GlassBuildAmerica
From September 1st to 30th "GlassBuild America" ​​is taking place: the glass industry fair which, having abandoned its physical dress, has naturally step into the shoes of digital, organizing its large calendar according to the specific topics of interest and trend in the field.
Online glass industry products and services
For a few days now, visitors registered on Glassbuild.com have been able to connect, view, learn more and deep about thousands of products and services related to the glass industry.
Among the events not to be missed, there are many webinars on novelties of the moment, trends and expert advices.
Schiatti is attending the event through ITA (italian trade agency), the Governmental agency that supports the business development of Italian  companies abroad and promotes the attraction of foreign investment in Italy and GIMAV, the Association of Italian manufacturers and suppliers of machinery, equipment and special products for glass processing.
The event in the event: GlassConGlobalVE
The 9th and the 10th of September will be two intense days and totally dedicated to the meeting between companies and customers, thanks to GlassConGlobalVE, the virtual fair create for companies of the glass sector, as digital window that connects them, in real time, to customers and possible interested parties .
We will be online with numerous events, round tables and conferences.
The leads will be you and there will be our agents (DeGorter) to answer your questions about our glass processing machines: 4 afternoon hours (for each of the two days of the fair) at your disposal for virtual meetings or, simply , background information about everything you can see in our online stand.
Registration is free. To access, register here https://glassexpove.com/ and use the promotional code 20EXH
We wait for you!
Officina Meccanica Schiatti Angelo s.r.l.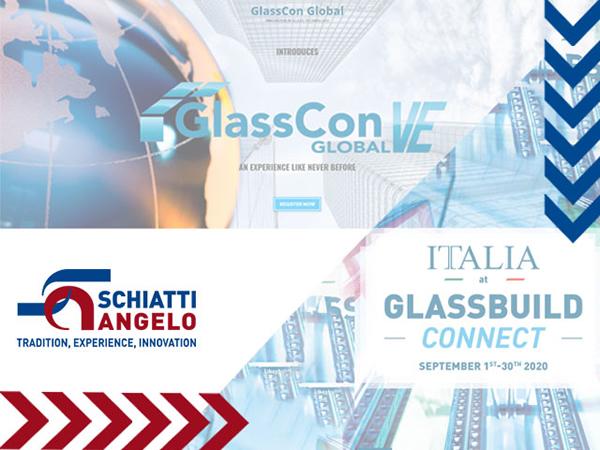 600
450
www.schiattiangelosrl.com
2020-09-09T10:12:40
1000 ways and 1 to stay with you: let's meet at the virtual fair
glassonweb.com