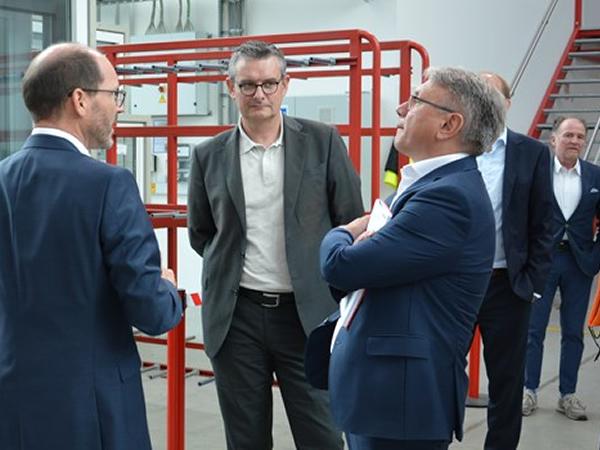 Photo source
www.wicona.com
Georg Nüßlein (MdB) was a guest at the Test Centre in Bellenberg to learn about the high-tech location and its building and energy supply concept.
Dr. Georg Nüßlein, who has his constituency in Günzburg, is Deputy Chairman of the CDU / CSU parliamentary group and their energy policy spokesman. In this capacity, the politician saw several interesting topics at the WICONA location.
The Test Centre, which was built around ten years ago, is energy self-sufficient. Among other things, a heat pump is integrated into the supply concept, so representatives of the Max Weishaupt GmbH (Schwendi) were on hand to present Dr. Ing. Nüßlein to present this technology.
Ralf Seufert, Vice President Hydro Building Systems for Germany, Austria and Switzerland, introduced Dr. Ing. Nüsslein and his team. The importance of WICONA for the metal and façade construction industry was illustrated by the approximately 180 patents filed since its founding in 1948, of which 46 are still in force today, Ralf Seufert says: "Innovation has always been our focus at WICONA, and with Hydro CIRCAL, we now offer the market a uniquely innovative solution, because sustainability is the key to the future."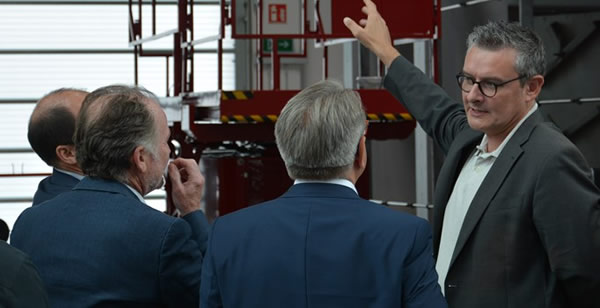 Hydro CIRCAL is top-quality aluminum alloys, consisting of at least 75% recycled end-of-life aluminum, using scrap metal from dismantled facades and windows whose profiles have been fully recycled, proving that aluminum is predestined for ecologically valuable material life cycles.
Inspired by the climate strategy of the Hydro Group, WICONA sees this qualitative recycling process as essential for the company and its customers, as Ralf Seufert emphasized. He also made a clear commitment to Germany for WICONA and announced investments of around €10 million for the next two years, focusing on logistics and research areas.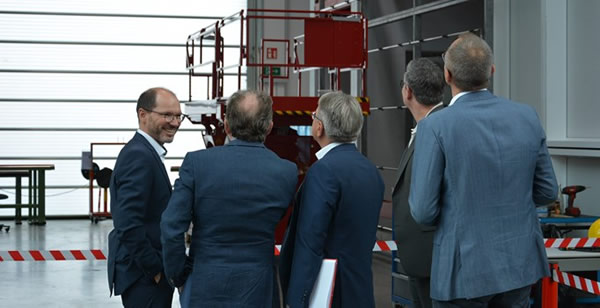 During the subsequent tour of the Test Center, Philipp Müller (Head of WICONA Development) presented the various test facilities, test stands and the energy concept with which the building can be operated in an energy-independent manner.
Horst Braun, Head of Heat Pump Sales at Max Weishaupt GmbH (Schwendi), explained to the guest and his team the heat pump technology and their capacity to generate heating and hot water in private homes and in a high-tech commercial buildings such as the WICONA Test Center.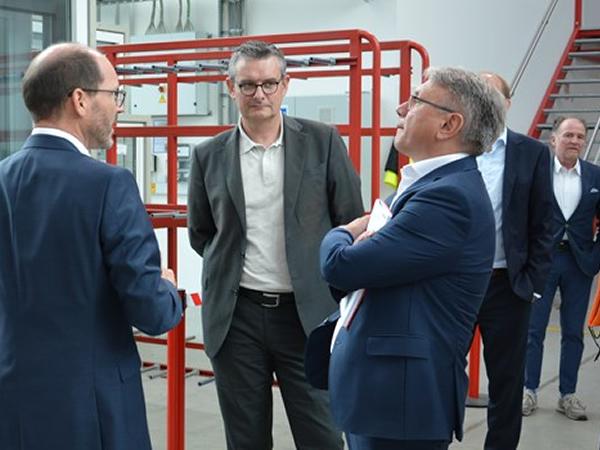 600
450
www.wicona.com
2019-09-02T07:00:00
Wicona: Sustainability is the key to the future!
glassonweb.com