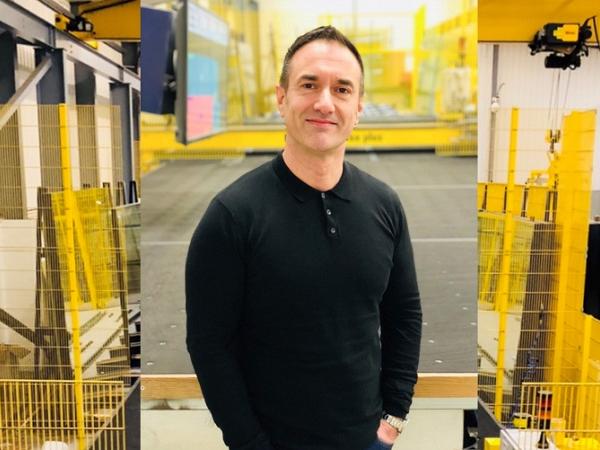 Photo source
www.glaston.net
Proactively enhancing quality and service excellence.
"Since starting up my business 18 years ago, my focus has always been on providing excellent customer service and high-quality double-glazed sealed units. Delivering them the next day, if needed, has set us apart from our competitors," says Eric Falisi, Managing Director of Vetroseal. "To raise our throughput and quality, we've just ordered Glaston's FC Series flat tempering furnace as the final piece in the jigsaw puzzle."
"I came into the glass business straight from school. And after working for several companies, I decided in 2000 that it was time to set up on my own. Manufacturing sealed units is something I know well. So, why work for someone else?" Eric smiles.
Thanks to his strong focus on giving customers both service and quality, Vetroseal has grown steadily over the years. Today, the company serves customers in a 60-mile radius of its home in Bedford, UK, reaching to northern London, Cambridge and the Birmingham communities.
"We're specialized in toughening glass and delivering orders around very quickly. Normally, our turnaround time is three days. But we pride ourselves on next-day deliveries – something most of our competitors are unable to do," he says.
STEADY GROWTH
Vetroseal started in a small 2,000 squarefoot factory and then moved into a facility that doubled the space. After only five years, the company relocated again, to a factory with 12,000 square feet, and purchased its first toughening furnace. Today, Vetroseal manufactures 6,000 sealed units per week and operates out of a 20,000 square-foot premises.
"It became evident after only two or three years that we'd outgrown the furnace," Eric admits. "But the move was big for us. And we also invested a lot in other machinery, like cutting equipment, an automated IG line – we even bought the factory next door for additional space."
LAST PUZZLE PIECE
The final bottleneck for Vetroseal was the old toughening furnace. They decided to replace it with the new Glaston FC Series, scheduling installation for June 2018.
Plans call for continuing to run the old toughening furnace while the new furnace is being installed in the new factory next door. This gives Vetroseal the luxury of not delaying production schedules with downtime.
"This is the last piece in our jigsaw puzzle to help us have a well-rounded offering," Eric says, "and is something that is long overdue."
The staff as well are excited about the new furnace. They know it will help them cut back on their long working hours. Currently, the daily running time for toughening glass stretches from 7 am to 11 pm because the throughput of the old furnace cannot keep up with demand.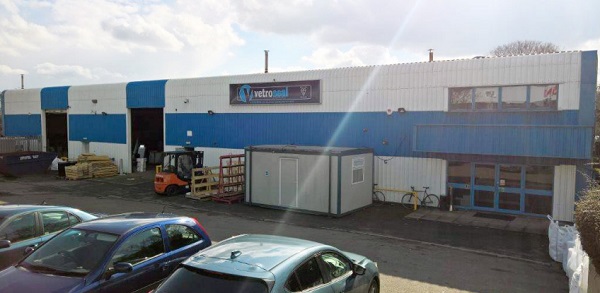 NO REGRETS
"I have wanted a Glaston furnace for some time," Eric acknowledges. "But I studied the market offering first to consider the various options of furnaces that are available for our needs."
"Deep down, I knew Glaston was the furnace to go with. Everyone in the industry respects Glaston as a company. The FC Series also is well known for its quality and throughput."
THE ICING
At the end of January 2018, Eric decided in favor of Glaston. He placed the order one week later.
"I felt this is the machine for Vetroseal in terms of quality. The FC Series offers exactly what we're looking for in a toughening plant. And it will really alleviate our massive bottleneck in production. For me, it's the icing on the cake!"
"It was an easy decision for me – in terms of what I wanted. It was more a question of making it happen, and making it viable financially."
Eric goes on to mention that he is looking forward to all the new furnace can provide, including greater efficiency, throughput, volume and quality.
NEW DOORS
"Quality is most important," he stresses. "In addition, we can toughen glasses that we can't do today – such as solar control or thicker glasses. It'll also give us the capability to provide a broader range of products. Today, we're slightly restricted."
Eliminating the need to buy products in will open new doors for Vetroseal. And the new FC Series furnace should open opportunities to win more loyal customers in the upcoming years.
Glaston FC Series

The Masterpiece of Intelligence
More about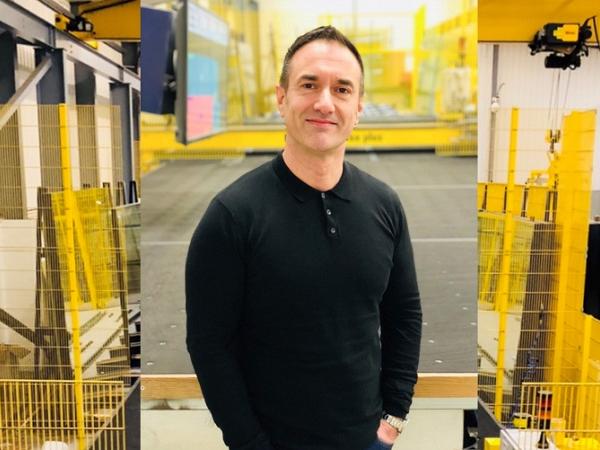 600
450
www.glaston.net
2018-04-10T08:10:55
Vetroseal decides in favor of Glaston FC
glassonweb.com