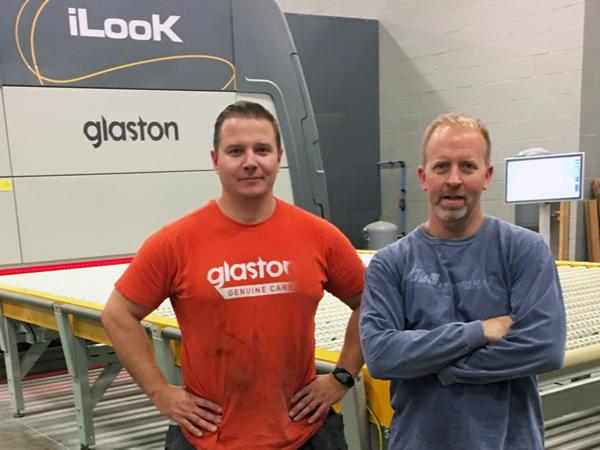 Photo source
www.glaston.net
Glaston heating chamber replacement for tempering furnace
"When you're basically happy with the quench and your bed size, it becomes a no-brainer to change the furnace chambers with Glaston's chamber replacements to get a completely new furnace.
The best thing – you're only paying about half the price of a new furnace and you get the latest tempering technology," states Darin Vietmeier, Vice President of Operations at United Plate Glass of Pittsburgh, Pennsylvania.
His company purchased Glaston's chamber replacement upgrade in early 2016 for a Glaston Uniglass UniCharge furnace that dated back to the turn of the millennium. "It's the best kept secret out there!"
United Plate Glass has grown despite economic ups and downs thanks to its wise decisions to move with a high-quality glass offering for its customers. Originally, the company started as an automotive glass distributor with no manufacturing capabilities at all.
Later, it started with light manufacturing when it purchased polishing and beveling equipment, and from there, moved on to insulated glass.
"Until the end of the 90's, we always outsourced all of our tempered glass," Darin begins. "But we started to run into problems with this when we couldn't get the tempered glass back in a timely manner for our customers."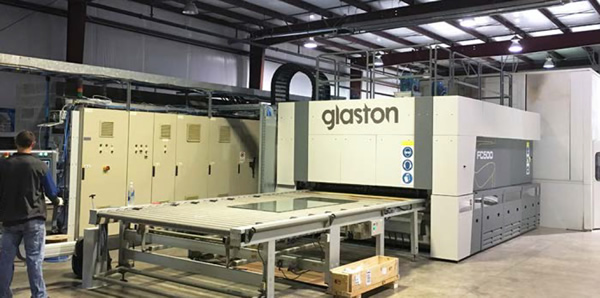 FROM BETA TO LONG-TERM COOPERATION
In 1999, Darin came to Finland and was immediately sold on the idea of getting a Uniglass furnace. "It was the first in the market with turbo convection," he says with pride.
"We knew well that there would be teething problems with this beta version, but we also didn't have such a large customer base that needed tempering. So, we were able to spend time working with Jukka Vehmas of Glaston to fine-tune the furnace to match our needs."
In 2003, business had picked up nicely and United Plate Glass had run out of tempering capacity. So Darin purchased another Uniglass furnace from Glaston.
And again in 2006, when the company's North Carolina facility started up, he purchased a double-chamber tempering furnace from Glaston.
"It wasn't great timing for us in North Carolina, at first," he says ruefully. "The economy had just started to sour as soon as we had opened our doors. Still, we believed in our tempering furnace offering to provide our customers with top glass. And eventually, business started to pick up there as well."
BOOSTING CAPACITY AGAIN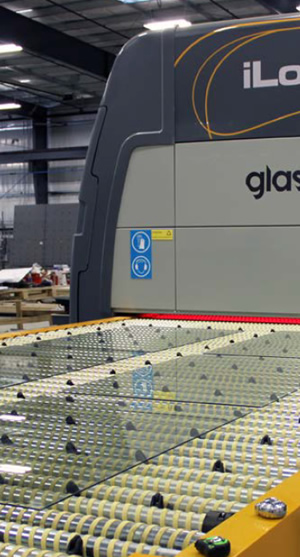 At that time, United Plate Glass consisted of two buildings across the street from each other in Pittsburgh and one building in North Carolina.
"And then we ran out of capacity again," he smiles. "So in 2014, we purchased our first Glaston FC500 for our newest and third building in Pittsburgh. Today, we offer various glass ranges for our different customer segments.
For residential, we have the thin 3.2–5 mm glass, small insulation window glass as well as monolithic glass. For commercial customers, we produce the 6 mm and highperformance glass in our newest facility on the FC500 furnace.
And the last building in Pittsburgh is our catch-all for the socalled 'mom & pop' stores in a 300-mile distribution radius from us that serve both residential and commercial customers."
"SIMPLY WORN OUT"
"Since our first tempering furnace was a beta, we were always working on it, which takes a toll. Plus, it was simply worn out after many years of service. The downtime just kept costing us time and money. So we needed to make a change," he says.
Replacing the chambers of the furnace sounded to Darin like a very viable option. In fact, he claims it's the best kept secret.
"The old sections with the blowers and quench are just mechanical, built of steel and bearings that can be easily rebuilt. But the best part is that it costs only half the price of a new furnace," Darin exclaims.
"We thought a long time about what to do with the old heating chamber. Sell it?" he rationalizes.
"We brought out the pen and paper and started to add things up. In the end, we simply threw it out after stripping out all possible parts that we could use on our other furnaces." The final price he received was USD 632.00.
"We didn't want to sell a used tempering furnace that would put someone else in business – and then become our competitor. So the trade-off worked for us," he says.
AN INGENIOUS SOLUTION
Set-up for the new furnace was fairly fast, he recalls. The company was under the gun to get it up and running for the seasonal take-up period. Although there were some delays, Darin explained that his own team was very busy with other projects and slow to rip out the old furnace.
"We got the furnace replacement chamber in spring 2016, and we haven't looked back. Now everything's up-to-date and it will be much easier now to maintain the software and other controls that were becoming obsolete," Darin says.
"Since the heating chamber replacement is a rather new offering from Glaston, it did have missing parts here and there. But everything was organized according to the electrical panels, which are pre-assembled. I'm sure that future replacement orders will be even better," he ascertains.
When asked about the future of his other existing tempering furnace, Darin smiles. "Yes – I've already been sold on our next heating chamber replacement. It's a really good secret – an ingenious solution for glass tempering furnaces!"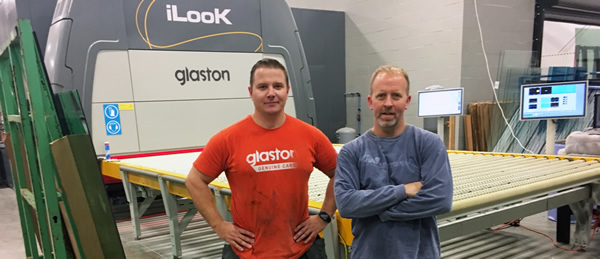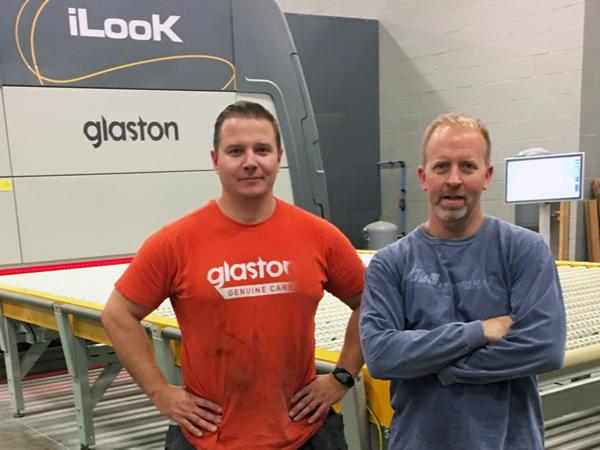 600
450
www.glaston.net
2016-11-17T08:15:00
United Plate Glass shares best kept secret
glassonweb.com