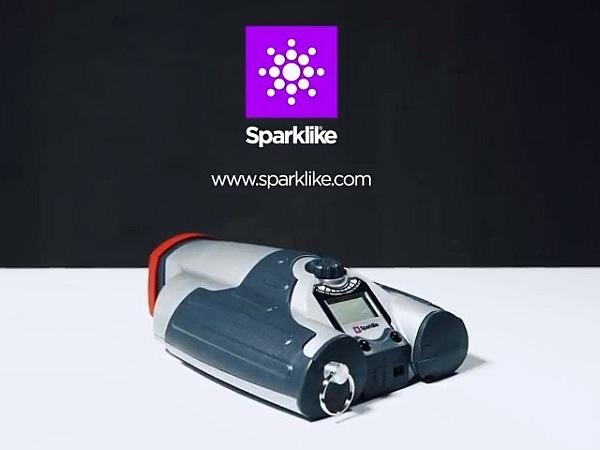 Photo source
sparklike.com
Sparklike announces that they started doing collaboration with TECNOCRISA, S.A.
Sparklike: We are happy to announce that we started doing collaboration with TECNOCRISA, S.A. This company was an excellent choice for Sparklike distributor in Spain and Portugal due to the company's over 30 year experience in the glass industry. 
Since 1982, TECNOCRISA S.A. has distributed machineries for the glass industry and represented international manufacturers of machinery, consumables and equipment from different sectors within the glass industry.
Furthermore, TECNOCRISA, S.A. has gained reputation as being a value driven company that helps their customers to find best solution for their needs, accompanying them from the decision-making process, installation and assembly, all the way to the after-sales services.
"We are very excited about our collaboration. Mainly, because in recent years we have seen an important increase in demand and interest towards insulating glass gas fill. In addition, during the ten-year period that we have acted as the representatives for the manufacturers of filling machinery, we have witnessed a notable increase in the needs regarding manufacturing capacity, but also in terms of verifiable quality for the filling process." says Walter Binder Jr., Manager from TECNOCRISA, S.A..
"More importantly, the same development is also visible in our customers' requirements. To give you an example: about five years ago, filling machinery was demanded in relatively small quantities. Today, most of the new insulating glass manufacturing lines installed in Spain and Portugal include gas presses. Furthermore, many of our customers are looking to improve product traceability and to gain additional information on insulating gas concentration. Some of our customers have also expanded their machinery to include communication and printing modules. All this is done in order to improve the entire quality control process, Mr. Binder Castro says.

Due to important potential of the Spanish and Portuguese market, TECNOCRISA, S.A. will be offering all Sparklike devices™ for non-destructive insulating glass gas fill analysis. We have devices to analyse the gas content of both, triple and double glazed insulating glass units. All our devices are based on our patented and proprietary technology.
For double glazed units, we developedSparklike Handheld™ device, which is quick and easy to use, analysing the insulating glass gas fill of standard double glazed insulating glass units. The device is portable and battery operated, with a measurement time of only 2 seconds.
Sparklike Handheld™ device
However, since a greater number of coatings and the proliferation of lamination in increasing thicknesses started to become more commonplace, in 2016 we developed the Sparklike Laser™ product line. All devices within the product line measure the insulating glass gas fill concentration of triple and double glazed units even through coatings and laminated glasses.

The newest addition to the product line is an online device that we manufacture as a customised solution integrated into the production line. In this way, all produced units can be analysed,
 
Sparklike Laser Online™, the operating principle

 
Click the link below to download the product leaflet for all devices:
"The main reason why we got in contact with Sparklike is that with their devices, we are able to offer our customers the possibility to analyse the gas concentration of insulating glass units in a fast, economic and non-invasive way. This allows insulating glass and window manufacturers to confirm the proper functioning of both, the gas press and the gas filling machinery, without breaking the unit. This, on the other hand, ensures that the end-user receives an insulating glass unit with the gas concentration that complies with industry norms, regulations as well as customer expectations, " Mr. Binder Castro concludes.
 
Get in contact with TECNOCRISA, S.A. by clicking the image below: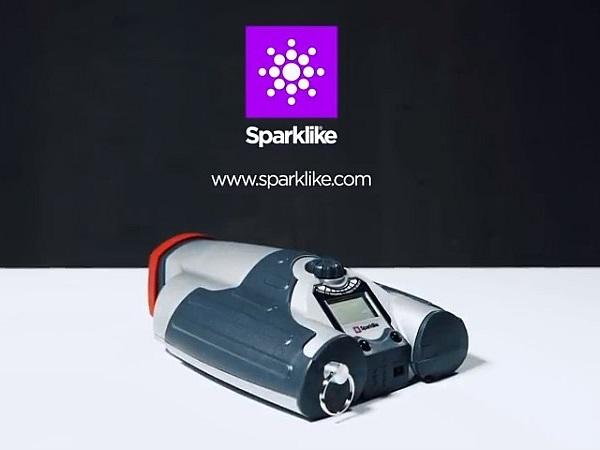 600
450
sparklike.com
2018-04-27T08:20:00
Tecnocrisa, A.S. Becomes Sparklike Distributor in Spain and Portugal
glassonweb.com