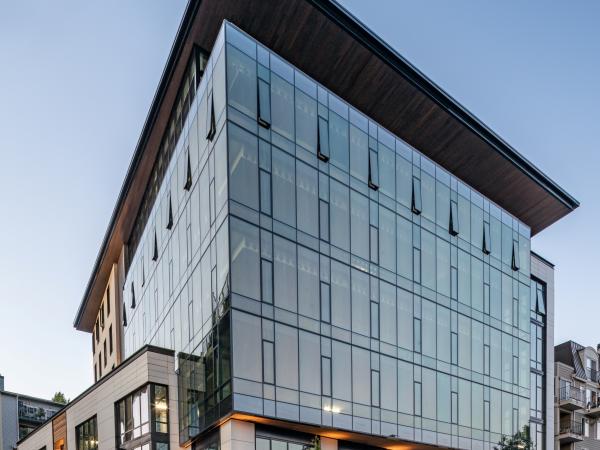 Photo source
Watershed (Photography: Built Work Photography, LLC.)
Six of the ten buildings selected by the AIA Committee on the Environment as the top sustainable design projects of 2023 feature Solarban® high-performance glass.
Now in its 28th year, the COTE Top Ten Awards has become the industry's best-known awards program, recognizing innovative projects integrating exemplary performance with compelling design.
"Vitro's low-e glass being featured in six of the top-10 green building projects of 2023 is a proud moment for us and is a testament to our commitment to providing the most sustainable solutions for building owners," said Ricardo Maiz, President, Vitro Architectural Glass. "I'd also like to commend our architectural and account managers in these regions. Their hard work and dedication to connecting architects, glass fabricators and glaziers with the best-performing products for their projects is why we're able to celebrate these honors."
Four award-winning buildings feature Solarban® 60 glass, which provides year-round comfort for occupants with heating and cooling cost savings.
Casa Adelante 2060 Folsom (San Francisco, California)
Located in San Francisco, Casa Adelante provides 127 households with permanently affordable housing at no more than one-third of their income. The project uses its walkable and transit-rich site to bolster social equity and strive for a low-carbon future.
DPR Sacramento Zero Net Energy Office (Sacramento, California)
This net zero energy project consisted of a renovation and addition built entirely with cross-laminated timber. DPR Construction's new home is filled with biophilic design elements. It contains dormant seeds instead of live plants, including native grassland species vital to more than 90% of California's wildlife.
RIDC Mill 19: Buildings A & B (Pittsburgh, Pennsylvania)
The former Pittsburgh Jones & Laughlin Steel Company has transformed into Mill 19, a green, sustainable, advanced manufacturing research center. The mill's steel superstructure supports the largest rooftop solar array in the U.S. and has numerous other unique sustainability features.
Watershed (Seattle, Washington)
Pursuing Seattle's aggressive Living Building Pilot Program (LBPP) certification, the sleek seven-story Watershed mixed-use building features high-performance glazing, red-list-compliant products, enhanced indoor air quality and rainwater reuse.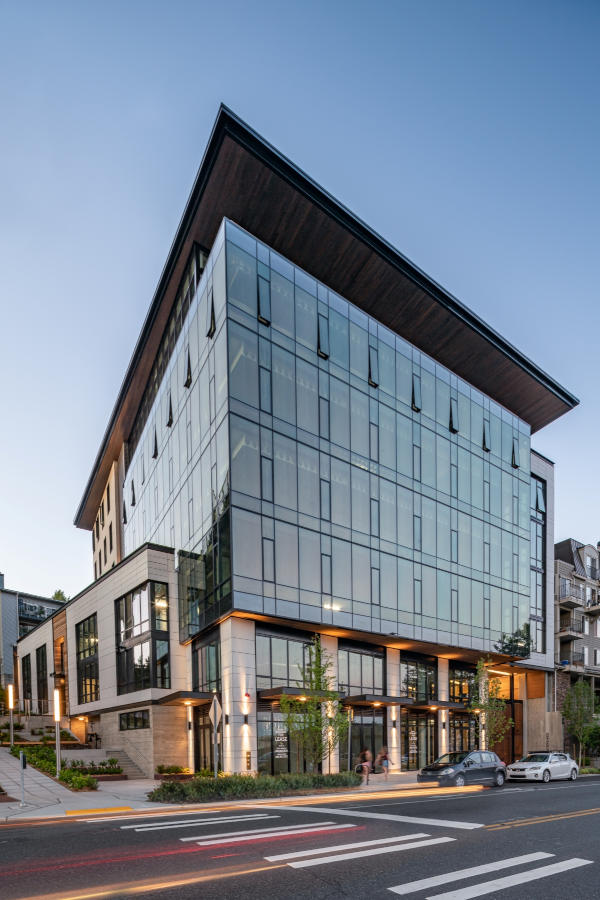 Science and Environmental Center (Hillsborough, California)
This Top Ten project features Solarban® 70 glass (formerly Solarban® 70XL glass) by Vitro. Due to its clarity, consistency and solar control performance, Solarban® 70 glass has become the industry's most commonly specified triple-silver-coated glass. The new net zero carbon Science and Environmental Center houses the Nueva School's environmental citizenship program that features eight science labs and associated support spaces that welcome all grades to explore the important connections between humans and the natural environment.
North Torrey Pines Living & Learning Neighborhood (San Diego, California)
This sustainability hub is home to UC San Diego's School of Arts and Humanities, the Institute of Arts and Humanities, the Analytical Writing Program, and all three of our humanities departments: History, Literature and Philosophy. It boasts both Solarban® 90 Starphire® glass and Solarban® 60 Starphire® glass from Vitro, which provide high-performance solar control, industry-leading clarity, exceptional daylighting and year-round comfort for students, faculty and staff.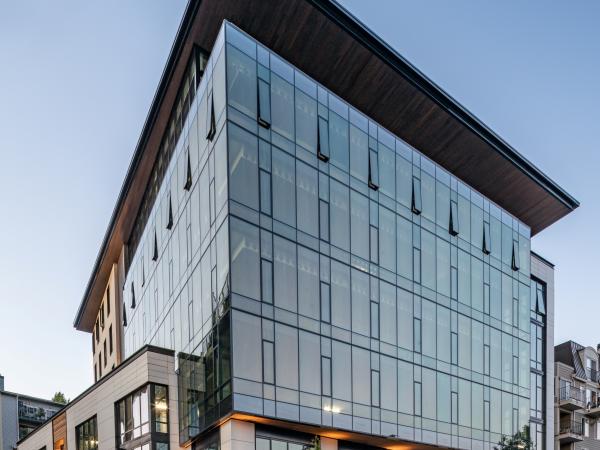 600
450
Vitro Architectural Glass
2023-09-12T17:12:41
Solarban® Glass Featured in Six of the 2023 COTE Top Ten Award-Winning Projects
glassonweb.com