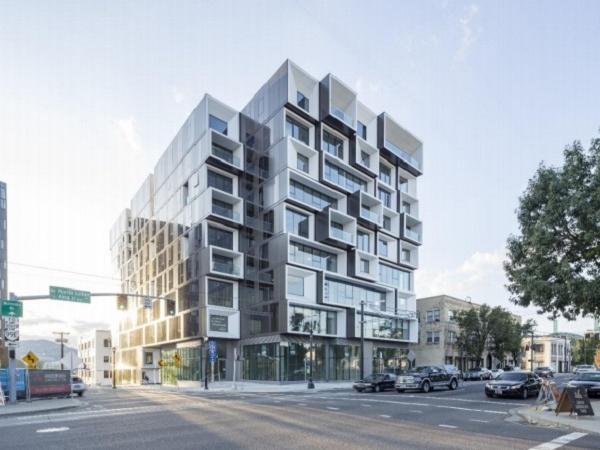 Photo source
By Joshua Jay Elliott
Low-e glass helps maximize performance of unitized curtain wall system.
From the outside-in and inside-out, Slate, a new LEED®-certified mid-rise tower in Portland, Oregon, featuring Solarban® 60 glass by Vitro Architectural Glass, is designed to please the eye and harmonize with the environment.
Capturing the look of multiple stacked glass-and-metal boxes, the orchestrated randomness of the building's stylish, modern façade belies the sophistication and cohesiveness of its unitized curtain wall system.
Working with Salem, Oregon-based glazing contractor Dallas Glass, Works Progress Architecture and Wausau Window and Wall Systems did extensive digital modeling to optimize the placement of Slate's glass and metal panels for looks and performance, and to design, fabricate and install its highly energy-efficient building envelope.
The unitized curtain wall, combined with the exceptional solar control performance of Solarban®60 glass, facilitated the use of expansive window walls and glass terrace and patio doors without sacrificing energy performance or occupant comfort.
As a result, the residents and workers who occupy Slate enjoy floor-to-ceiling views of downtown Portland, Mount Hood and the Willamette River. Meanwhile, the glass's low solar heat gain coefficient (SHGC) and high insulating values (U-Factor) enable it to integrate seamlessly with the curtain wall to create a robust thermal barrier that lowers their heating and air-conditioning bills.
In addition to earning LEED® certification at the Gold level from the U.S. Green Building Council (USGBC), Slate received accolades from the City of Portland's Design Commission. The seven-member committee praised the building's floor-to-ceiling curtain wall design, saying it "aids in the success of the space by fostering a visually seamless relationship between the building's interior and exterior environment."
One of the industry's most proven and trusted solar control low-e glasses, Solarban® 60 glass has VLT of 70 percent and an SHGC of 0.39 in a standard 1-inch clear insulating glass unit (IGU). It has been specified by architects for thousands of buildings in virtually every type of climate to limit the need for interior lighting and air-conditioning, two of the largest consumers of energy in commercial buildings.
To learn more about Solarban® 60 glass, visit www.vitroglazings.com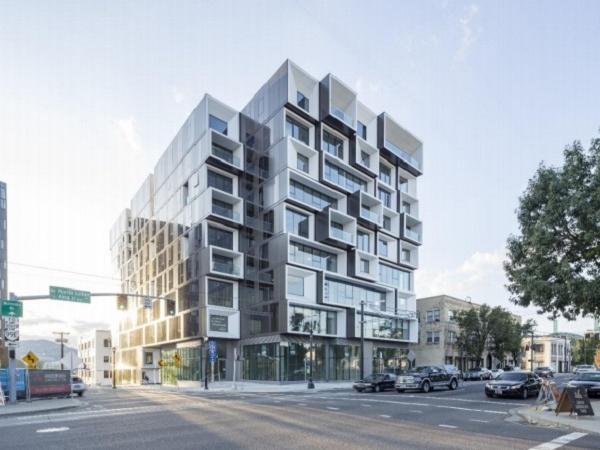 600
450
www.vitroglazings.com
2018-10-26T11:20:00
SOLARBAN® 60 glass helps SLATE Portland achieve LEED Gold certification
glassonweb.com