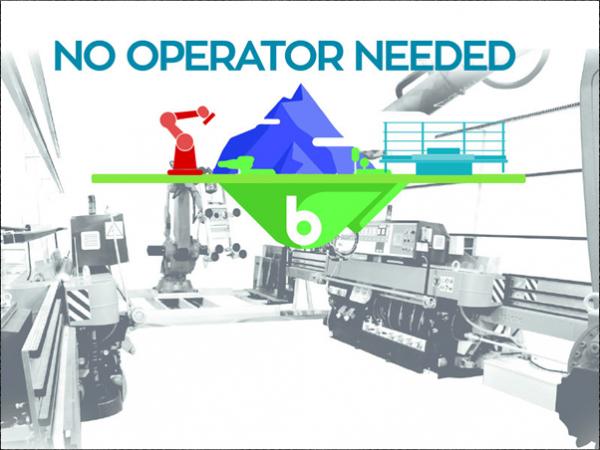 ELB range is now integrated within robotic lines, for safety and productivity.
THREE GOOD REASONS
1 Robotic parts supplied by Companies rooted in the market are used in Bovone equipment ensuring security and reliability also in the after-sales service.
2 The robotic integration allows a drastic increase in productivity, with reduced costs and greater safety for the operator in the handling of large plates.
3 The development of gripper designed with reduced weight and footprint, delivers performance for time and energy savings during the working cycle (up to 25% less compared to similar equipment)
The integration of robot inside a Bovone line leads to enormous advantages, two at the top:
– High productivity
– Increased safety for the operators
Edgers can be equipped with one robot or tailor-made based on customer needs to build up a high production island made of two edgers with automatic wheels adjustment and two robots.
INTEGRATED ROBOTIC SYSTEM
ELB RANGE IS NOW INTEGRATED WITHIN ROBOTIC LINES, FOR SAFETY AND PRODUCTIVITY.
FROM BOVONE ONLY – NO OPERATOR NEEDED
Following market requests for more and more automation either to boost production or for safety issues (handling big sheets of glass), Elettromeccanica Bovone expanded and integrated its range of products offering Robotic Systems.
Robots can be supplied as stand-alone, applied to existing edgers, or as customized islands composed of two machines and two robots, working without any operator.
ONLY BOVONE CAN PROVIDE THIS UNIQUE SYSTEM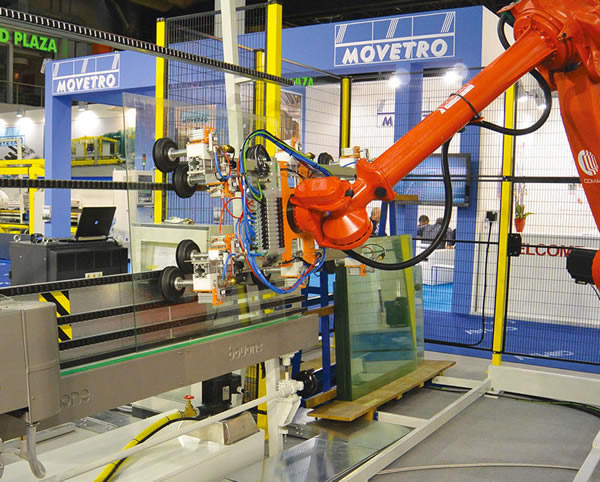 APPLICATIONS HIGH-LOAD
With a light kinematic framework, it has been designed to reduce weight and space improving performances and reducing time and energy in the working cycle (up to 25% less if compared with similar equipment) in total respect of safety and environmental issues.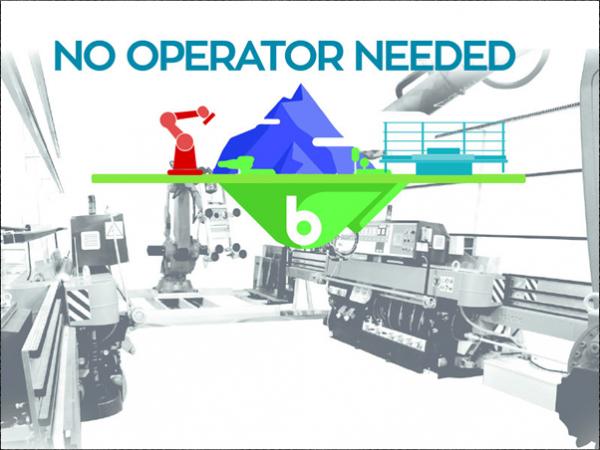 600
450
bovone.com
2021-03-06T10:59:08
Robotic system | Bovone
glassonweb.com