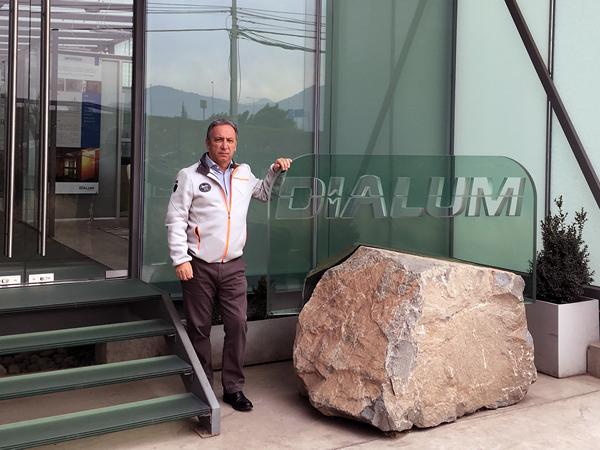 Photo source
Don Fernando Diez, Owner of Dialum, Chile | Photo: www.glaston.net
For Dialum, an avant-garde glass processor in Santiago, Chile, keeping up with the latest technology available has always been natural.
"This is what has helped us be chosen for some of the most prominent architectural projects in our region," says Dialum's owner Don Fernando Diez. "There is no such thing as a complex project – rather each is a great opportunity for us to continue growing and dreaming with our customers."
To support him in achieving his customers' dreams, Fernando just purchased a large Glaston FC Series tempering furnace, complete with numerous advanced features.
Founded in 1987 in the city of Talcahuano in Chile, Dialum started as a small company mainly distributing architectural glass across the south region of the country.
With a truly ambitious business spirit, it wasn't long before Dialum outgrew its premises. The company then moved to Santiago, where it runs an 8,000 m2 production plant equipped with the latest technology available.
Over the years, Dialum has been able to clearly stand out on the market and successfully capture both national and international clients. Its capabilities have expanded to include even complex glass processing for the most challenging architectural segments.
ALWAYS AIMING TO DO THINGS RIGHT
Dialum mainly delivers glass to the construction industry, but it also has the machinery and knowledge for other niches, such as automotive, bulletproof, fireresistant or other types of glass.
"Still, there is something that all our clients have in common – they are always very demanding when it comes to the level of service and quality. There's no room for compromise," says Don Fernando Diez.
"Over the years, we have established strong bonds of trust with them exactly because we really focus on both. We also believe that to continue being the market leader, we must always try to do things right – and think about what our customer wants – regardless of the project size."
To stay at the forefront of the glass market has always inspired Dialum. Therefore, Fernando chose to take another strategic step by purchasing a very large full-convection FC Series tempering furnace from Glaston.
REACHING THE BEST AESTHETICS
"Our customers today are looking for glazing solutions with maximum efficiency and increasingly larger sizes. In addition, eliminating glass aesthetic issues, such as anisotropy, is currently a very hot topic. That's why we decided to purchase a furnace that can temper bigger glass sheets of 3,300 x 7,200 mm and control the visual quality in the best possible way," explains Fernando.
Glaston's delivery not only will include the flat tempering furnace but also includes the Chinook Pro with top and bottom convection circulation, as well as the Insight Assistant Pro, iLooK integrated online glass quality measuring system and Insight Online Reporting for live information and notification.
ASSURING BETTER QUALITY, FASTER
"Measuring optical effects such as anisotropy in the production plants when processing glass is very difficult. With new features for anisotropy management, we avoid any manual inspections outside the plant. The latest features from Glaston ensure we get a better quality product and a faster production process," Fernando says.
"Glaston has been a great partner for Dialum over the years, and we hope this will continue as we still push to grow," he adds. "The company is a world leader in what it does. It has the latest technology and is always investing in R&D. This is very much in line with the spirit of Dialum and the reason we chose them as partner."
CARRYING GREAT RESPONSIBILITY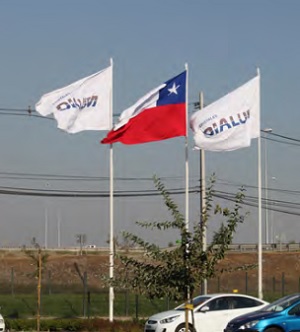 "As one of the most important glass processors in the world, we know we also carry a great responsibility to continue along these lines for our customers," Fernando explains.
The most noteworthy projects in the region include the Torre Titanium in Santiago, which presented a huge technical lamination challenge; the Madero Office in Buenos Aires, which marked Dialum's milestone for growth in that country; and the Torres Celebrates in Montevideo, one of the most complex projects that Dialum ever executed.
DREAMING TOGETHER WITH CUSTOMERS
"We have very high expectations for this investment project with Glaston, since our main objective is to fulfill the dreams of our clients. Considering the latest industry requirements for optical quality, this is exactly the link we needed to make this happen," he acknowledges.
"We have a saying: There is no complex project, rather each is a great opportunity for us to continue growing and dreaming with our customers. Now with latest technology and our dedicated team of glass enthusiasts, it will no longer be just a concept – but a working reality," Fernando proudly concludes.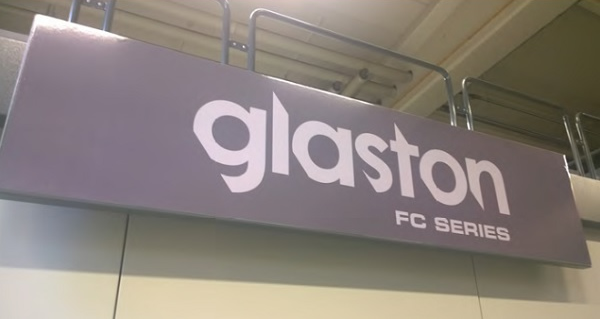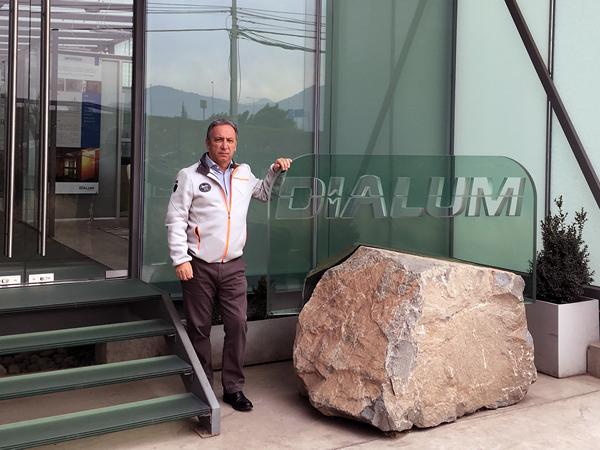 600
450
www.glaston.net
2017-08-30T06:00:00
Raising the bar for optical quality with Glaston FC Series
glassonweb.com