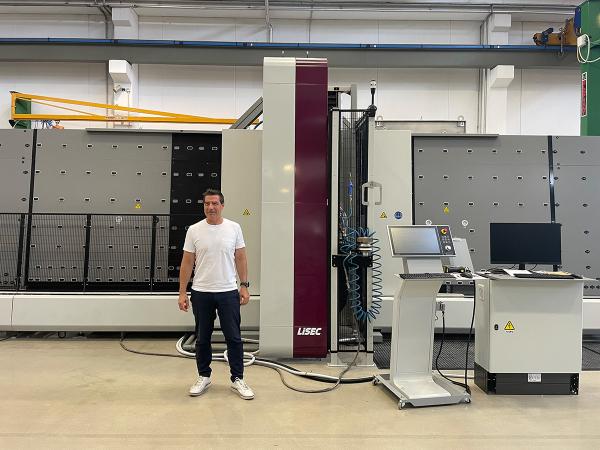 Predari Vetri's journey to customer-centric excellence and innovation in insulating glass production.
Founded in 1960, Predari Vetri SPA is a three-generation family business that has grown into the leading producer of insulating glass in Italy. While the production of all types of insulating glass, including warm edge, is their core business, their portfolio is rounded out by an architecture division manufacturing made-to-measure products with laminated and tempered glass. 130 employees at three Mantua production sites process over 3,000 square metres of monolithic glass and 3,000 square metres of laminated glass per day. Supplying large Italian producers of PVC, wood and aluminium windows, they generated a turnover of 40 million euros in 2022.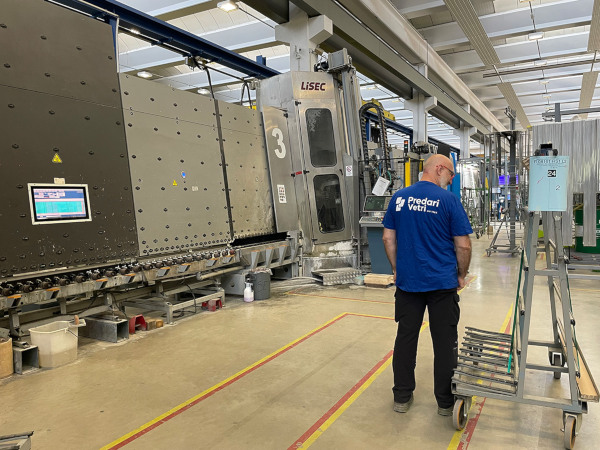 MAXIMIZING CUSTOMER-CENTRICITY: A STRATEGIC APPROACH
Daniele Predari, Managing Director of Predari Vetri, about the secret to their success: "What makes us stand out is customer service. We are focused on a limited number of major Italian window manufacturers, and our factory is optimized to meet their needs. Our large production and logistics capacity allows us to offer the 'just in time' delivery that the most demanding customers require. This strategy adds value to our products and has allowed us to build very strong, loyal relationships with our customers."
Running several production lines over three shifts, Mr Predari stresses that premium products are made by well-trained, knowledgeable personnel: "For me, it's the person, not the machine, that has the most value for the company. They are responsible for the best performance." This conviction is reflected by the company's investment in regular training for their operators, but also in high quality technology. "For us it is essential to have technological continuity. Operating many production lines, we need uniformity to manage staff turnover and always produce products in the same way."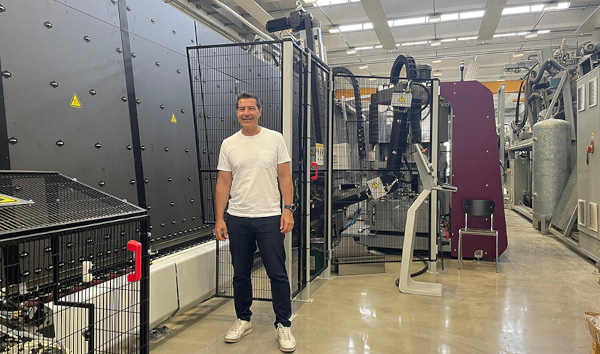 EXPLORING INNOVATION: THERMOPLASTIC SPACER TECHNOLOGY INTEGRATION
As a quality-conscious company producing high volumes, Predari Vetri looks for suppliers just as focused on their requirements as they are focused on their customers' needs. Their collaboration with LiSEC started in the early 1980s with an insulating glass line, a profile bending machine and an automatic float cutting line with loaders and continues to this day.
At the 2022 glasstec fair, Predari Vetri decided to invest in the exhibited LiSEC insulating glass line with warm edge TPA technology. Mr Predari on the reasons for this decision, "We observe a change in the Italian market regarding customers and products. The share of PVC windows especially in residential construction has grown strongly. In our opinion, TPA products are ideal for residential construction, which requires neither very large sizes nor special glazing with great weight. The high flexibility regarding thickness is another advantage."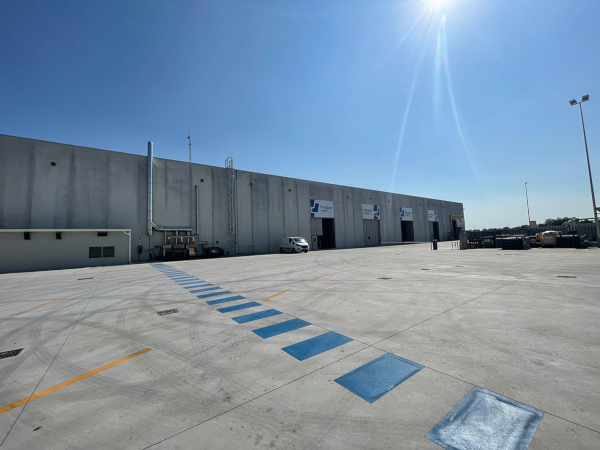 Realized in the proven long-life and low-wear LiSEC machine design, the LiSEC TPA ensures the highest quality of spacer extrusion with intelligent features like the flow measurement system on the applicator head. The system checks whether the correct amount of material is used throughout the entire process. High precision during the application process guarantees consistent end products exactly matching production specifications. After the TPA material is applied, a closing device refines the connection points to achieve not only unrivalled unit gas tightness, but also a smooth, aesthetic result. The material storage integrated into the machine allows a fast application speed and an uninterrupted production ideal for large volume output.
Mr Predari on what makes LiSEC a unique partner: "We know LiSEC as a reliable and innovative company with a strong research and development team. LiSEC's great advantage has always been the ability to test the systems in its own production, the GLASTECH, before offering them on the market. LiSEC systems allow us to create products that meet the technical and qualitative requirements of our customers."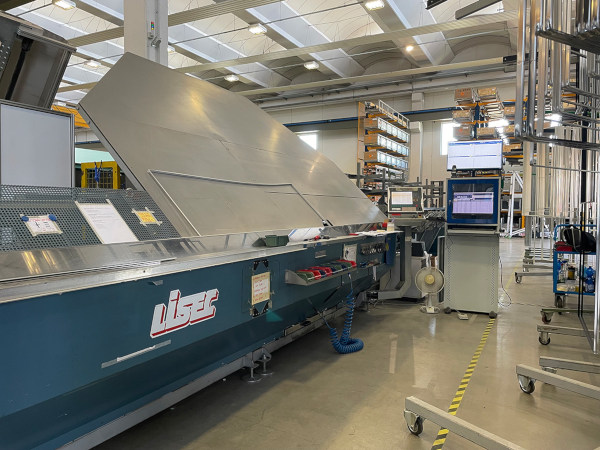 CULTIVATING STRENGTH: THE VALUE OF STRATEGIC PARTNERSHIPS
Current governmental tax incentives for residential and public energy renovation make Italy a strong market for IG solutions. To meet customer demand with united buying and selling power, Predari Vetri founded the Glass Group, established in 2009, a union of 23 leading Italian glass manufacturers that combines decades of experience in IG production of insulating glass with high production figures and excellent quality standards. Together, this group operates 28 factories with 900 employees and processes 2,8 million m2 of insulating glass per year, with a turnover of 160 million euros.
Mr Predari on current and future trends: "At the moment, the fastest developing sector is residential construction. Customers demand insulating glass with the best visual quality, and large industrial manufacturers need total reliability regarding delivery times. Our market grows increasingly competitive, our customers are growing considerably in size, and they need products and services suitable for highly organized and productive industrial realities. Our goal is to continuously improve quality and production efficiency, and to grow as a company by internal and external lines. LiSEC can support us by giving us the best technical know-how, reliability in plants and in scheduled and unscheduled maintenance."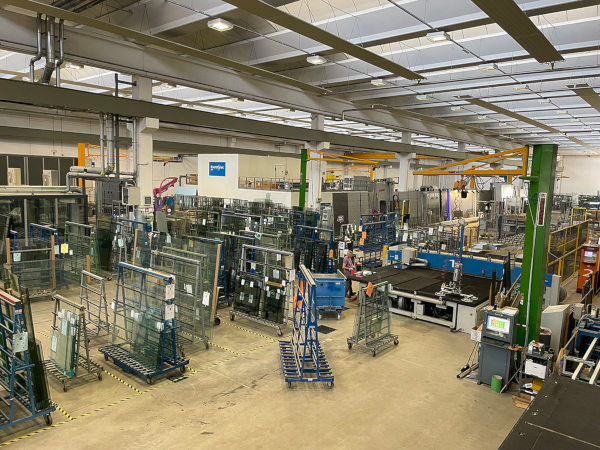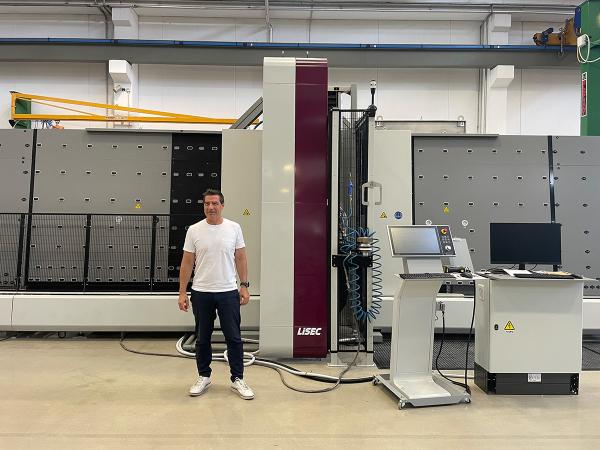 600
450
LiSEC Austria GmbH
2023-10-10T11:00:00
Predari Vetri bets on LiSEC TPA technology
glassonweb.com