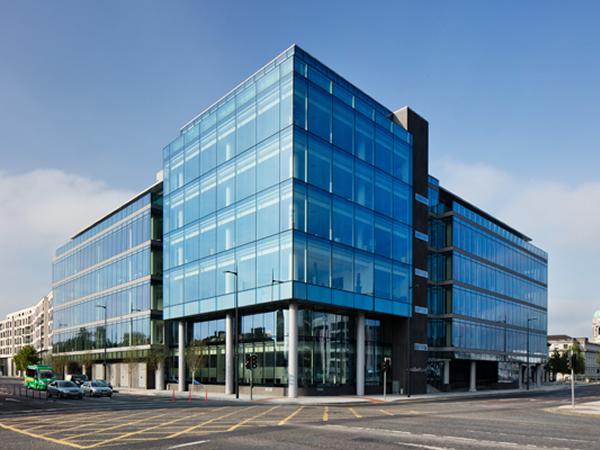 Photo source
www.pilkington.com
The new One Albert Quay building has a commanding presence in Cork's urban landscape, situated next to the City Hall on a waterfront site overlooking the River Lee.
But the scheme's developer also wanted it to be a landmark in terms of sustainability, and the scheme has been dubbed the 'smartest building in Ireland', thanks to the host of cutting-edge technology it features.
One Albert Quay is designed to meet the demanding Leadership in Energy and Environmental Design (LEED) Gold standard, an international certification of the energy and environmental impact of a building's construction and operation. A wide range of monitoring systems will allow a comfortable climate to be maintained while minimising energy waste.
A key part of the project's aesthetic is the full height structural glazed facades on all sides, which allow it to reflect its striking surroundings at the same time as flooding interior spaces with natural light and letting occupants enjoy stunning views across the city in all directions.
Because it forms the whole envelope, glazing was critical to the energy performance of the building as a whole.
This meant specifying a system that would provide insulation to help prevent warmth escaping during the winter, but which would also control the levels of solar energy entering the building during the warmer months.
Glass for all seasons
In order to deliver the required U-value of 1.0 W/m2K, two panes of glass were incorporated into the system, a toughened and laminated inner pane of two 8mm-thick sheets and a 10mm-thick outer pane, sandwiching a 16mm argon-filled gap.
The combination of toughened and laminated glass also ensures the system meets the requirements of building regulations for high-level, full-height glazing, ensuring it is structurally strong enough to stand up to high wind and mechanical loads that may be placed on it.
For the outer pane, Pilkington Suncool™ 50/25 was used - a solar control glass that reduces transmission of energy from the sun to just 25 per cent, achieving a thermal insulation U-value of 1.0 W/m2K while allowing 50 per cent transmission of daylight.
The result is an impressive level of shading that keeps overheating to a minimum, without compromising on a bright and unobstructed view for occupants.
In total, more than 6,000m2 of glazed units were used in the scheme.
John Cleary at John Cleary Developments, said: "This is the biggest new development in Cork for many years and we're proud to have delivered a building that is not only a landmark architecturally, but also in terms of its sustainability.
"The glazing was critical to achieving this, as it both defines the way the building looks and also plays a key role in its impressive energy performance."
Paul Bowtell of Pilkington added: "This is a flagship scheme, not only for Cork but for Ireland as a whole and we are proud to have supplied a cutting edge glazing system via our long standing customer Carey Glass International, to ensure it looks stunning and delivers in terms of sustainability.
"In a building like this, where glass forms almost the entire boundary between the internal and external space, the choice of glazing makes a big difference – so being chosen for this project is testament to the excellent performance and value our products offer."
Project: One Albert Quay, Cork
Client: John Cleary Developments
Main contractor: BAM
Façade Specialists: Architectural Aluminium
IGU Manufacturer: CareyGlass International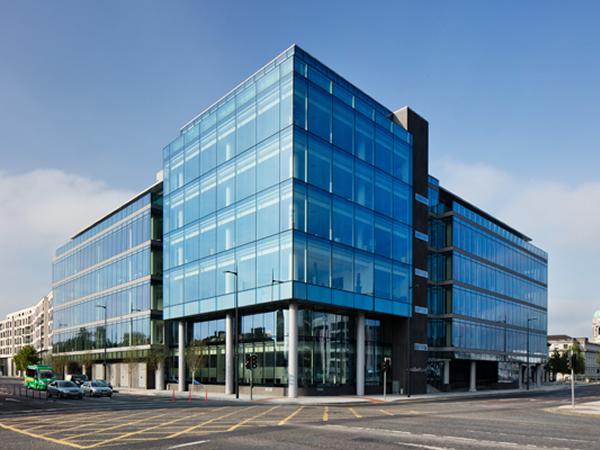 600
450
www.pilkington.com
2017-01-23T08:00:00
Pilkington Glazing Helps Deliver Energy Performance for Smartest Building in Ireland
glassonweb.com