Photo source
www.glass.org
Organized by the Environmental Protection Agency, America Recycles Day, held November 15, recognizes the importance and impact of recycling, which has added jobs and helped to protect our environment.
Recycling and the contribution of flat glass recycling to a circular economy is a top priority, and the NGA encourages industry to be involved in recycling at all levels.
Fun Fact: Glass is 100% recyclable and can be recycled endlessly without loss in quality.
Recycling efforts of communities and business throughout the United States are key to increasing the recycling rate, which has increased by 25 percent since 1960, according to EPA. To build on the progress, EPA encourages every American to contribute by recycling right, not only on America Recycles Day, but all year long.
Read on for how the glass and fenestration industry is contributing to the recycling rate and how you can get involved in your own community. 
NGA RESOURCES
FREE DOWNLOADS: GLASS TECHNICAL PAPERS
Recyclability of Architectural Glass
Identify the different types of glass that can be recycled, and find a list of companies providing glass recycling.
Reusability and Recyclability of Mirror Products
This informational bulletin will address the environmentally-conscious aspects of the mirror manufacturing process, as well as the reusability and recyclability of old mirrors.
VIDEOS
Learn more about recycling glass in Europe and North America in these videos of presentations from NGA Glass Conference: Long Beach in January.
The Need for Recycling to Enhance our Supply Chain
Recycled Glass…It's Not Waste, It's the Future
READING ON RECYCLING INFRASTRUCTURE AND ENERGY GOALS
INDUSTRY INITIATIVES
NSG Pilkington
Pilkington NA partners with Imagination Station, Toledo's Science Center, to break the world record for glass recycling, in celebration of the International Year of Glass.
Learn more about the challenge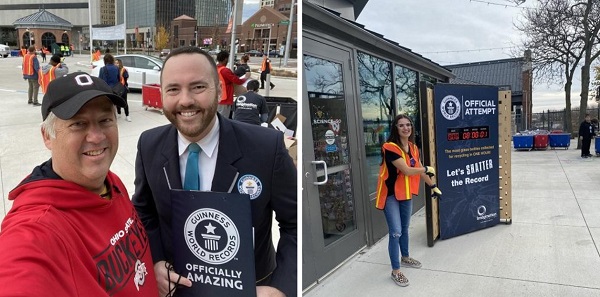 Infinite Recycled Technologies
Offers recycling solutions for glass manufacturers worldwide. The company's technology changes waste into products suitable for homes and business. Learn more.
Kuraray
The company's main activity is to collect excess interlayer trims/waste from customers and recycle into usable interlayers to reduce our carbon footprint. Learn more.
ACE Glass/Epic Glass Recycling
Working with and educating the Little Rock, Arkansas, community to make it easier for individuals and businesses to recycle glass locally. Learn more.
Strategic Materials
Processes recycled glass from glass manufacturers for use in a wide array of products, creating efficiencies for customers while conserving earth's natural resources. Learn more.
Is your company contributing to increasing the recycling rate? Share your efforts with us!
GET INVOLVED
Make a plan for America Recycles Day on November 15, and throughout the year.
TELL THE STORY OF GLASS TO STAKEHOLDERS AND LEGISLATORS
Download our Circular Economy one-pager on glass recycling to effectively communicate what's important for the architectural glass industry to your Congressional leaders.
RECYCLING KNOW-HOW AND TIPS FROM THE EPA
Do your part where you're at. Learn what you can do to reduce waste at home, work or in your community.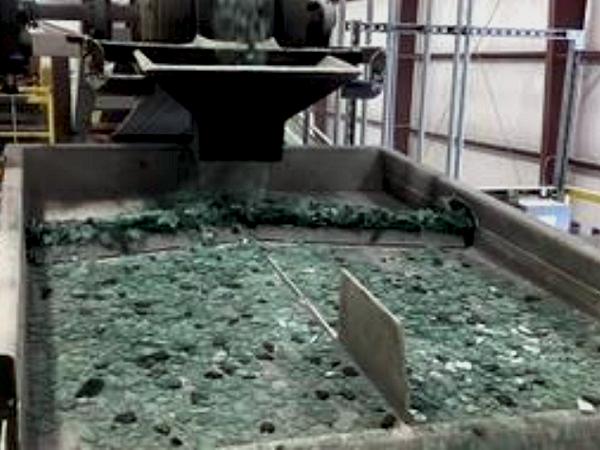 600
450
www.glass.org
2022-11-09T08:00:00
NGA Supports Recycling Efforts on America Recycles Day and Beyond
glassonweb.com