Photo source
www.minimal-windows.co.uk
KELLER minimal windows®​ 4+, enable architects to create; larger, taller and more thermally efficient sliding glass doors with triple glazing. However, the impressive innovations of this system can now go even further.
The successful and improved performance IFT certification from the Rosenheim Institute for burglar resistance and sound insulation widen the applications of these minimally framed doors.
The burglar resistance 'WK' (Widerstandsklasse) designations were replaced with 'RC 2' (resistance class) for the UK market and the KELLER minimal windows® 4+ has successfully met the criteria for frame, fittings and glazing for RC2.
Compliance with class RC 2 automatically includes compliance with class RC 2 N, both classes are mentioned in the test report. The RC 2 certification for minimal windows® 4+ enables architects to create a secure slim framed sliding glass doors which is also aesthetically pleasing and can be incorporated into many different designs.
sound reduction innovation
The improvement in sound reduction is a significant innovation especially useful for urban projects close to busy roads or transportation. The minimally framed sliding glass doors were tested with a brush seal and demonstrated a sound reduction index of 43 decibels.
This is an important factor for Passivhaus standards and modern urban planning enabling these minimal sliding doors to be incorporated into numerous low energy designs. Lastly the ongoing endurance test shows no signs of wear on the frame with 34,610 complete opening cycles. This test enables us to prove durability and quality of KELLER minimal windows® system allowing us to provide a high quality product as well as guarantees.
Burglar Resistance 
The sliding doors were tested to EN 1627 to ensure protection against forced entry.
Sound Insulation
The KELLER minimal windows® 4+ sliding-fix construction (4,190 x 2980 mm) were tested for sound insulation.
Endurance Test
The large sliding doors (3,100 x 4,000 mm and a weight of 993 kg per leaf) are currently being tested at our own premises – showing no signs of wear on the carriage and rail system or on the drive with the KELLER MOT2000.
The endurance test is presently continuing
RC 2 "Increased protection for normal housing security"
Sound Reduction Index of 43dB
34,610 complete opening cycles
This increased testing puts our minimally framed sliding glass doors – minimal windows® 4+ – to the test and the results prove their incredibly high quality and the impressive technologies used within the fabrication process.
Minimal windows® have been used on numerous contemporary home offices in gardens, providing the all-important separate space for work using large minimal framed sliding glass doors at the forefront of the design.
Are you interested in using the minimal windows® 4+ system? Visit our contact page to get in touch with our UK partners for a quotation and specification advice.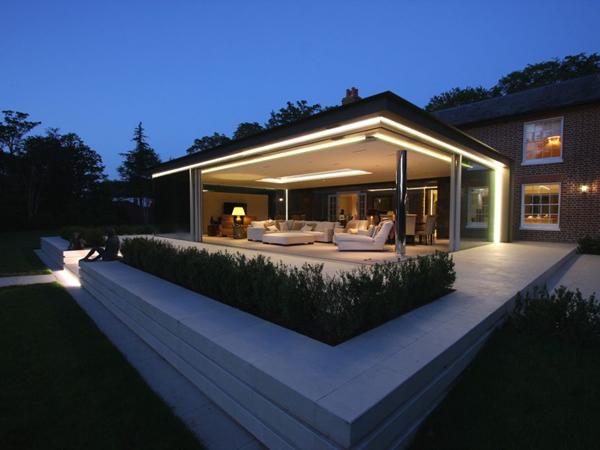 600
450
www.minimal-windows.co.uk
2019-08-21T08:00:00
Minimal windows® 4+ Improved Testing Results
glassonweb.com