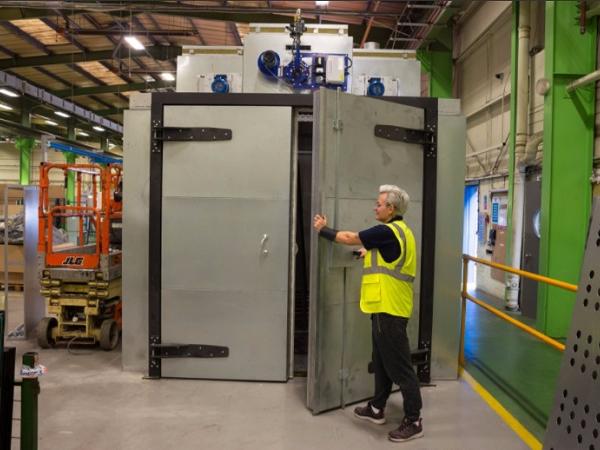 Photo source
www.miglass.com
MiGlass has invested in heat soaking capability for its Birmingham-based manufacturing facility.
The investment will minimise the risk of a glass panel failing on site and see MiGlass become the first UK glass processor to provide video evidence that heat soaking has taken place.
The new heat soak machine subjects MiGlass toughened safety glass to a heat soaking process that acts as a destructive test and significantly minimises the risk of a glass panel failing due to natural inclusions present in float glass. 
As part of the commitment to customer service, MiGlass can also provide each customer with a video of their glass going through the heat soaking process, providing reassurance to main contractors and clients that each glass panel supplied has been heat soaked.
MiGlass sales and marketing director, Fraser Caithness, explains:
"Despite modern production methods and quality controls, glass can be subject to contamination by a variety of elements including nickel sulphide. Although nickel sulphide is relatively harmless in standard annealed glass, problems occur when glass is toughened. There have been several high-profile cases recently where glass panels have shattered, causing a risk to passers by.
"Our investment in this new equipment will not only drastically reduce the potential for a MiGlass toughened panel to fail on site but will also provide video evidence that each toughened glass panel has been through the heat soaking process. This will provide added reassurance for specifiers, contractors and end users that their specification has been followed."
In accordance with EN14179-1, the new heat soak oven will heat MiGlass toughened safety glass to a temperature of 290⁰C then slowly cool it. If nickel sulphide is present in a critical concentration, the glass will usually shatter in the oven.
MiGlass' toughened glass is used extensively for a variety of applications including balustrades, overhead glazing, structural glazing, balconies and atria.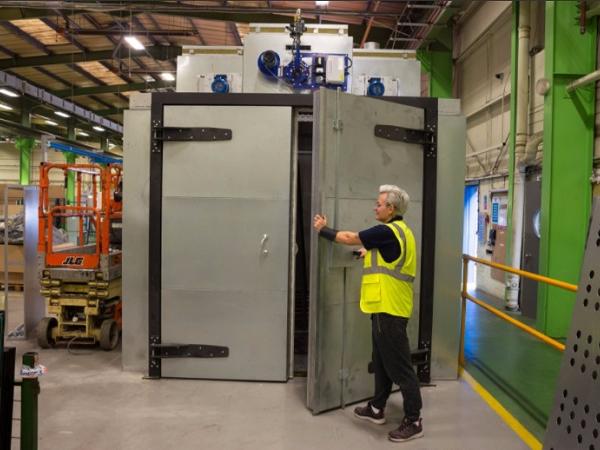 600
450
www.miglass.com
2017-10-12T09:00:00
MiGlass invests in heat soak capability
glassonweb.com