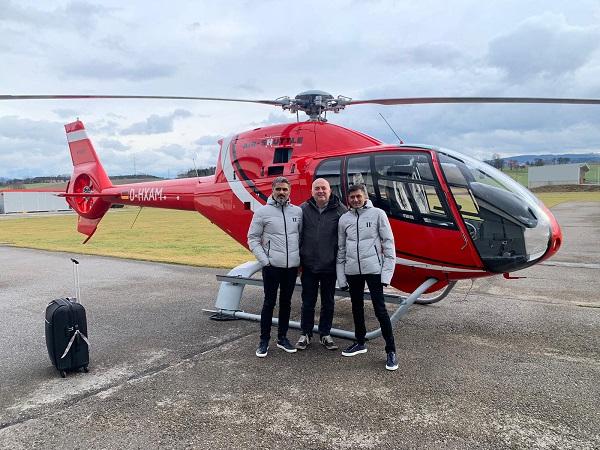 How to build machine solutions based on customer wishes
Pankaj Gorsia and Vijay Halai, managing directors of the British glass processor Crystal Units, are always welcome at LiSEC. The successful UK company has remained in close virtual exchange with the LiSEC team over the past two years, despite the impacts of the COVID-19 pandemic and the associated severe restrictions on international travel. And this was also the case at the virtual trade fair, which - during its first outing in 2020 - afforded LiSEC customers the opportunity to take part in a contest or ideas competition, whereby new participants could put forward product ideas or improvement suggestions.
The two managing directors of Crystal Units were the competition's big winners, securing first and second place with their proposals. Two years after the first virtual exhibition format (the LiSEC Campus), it was finally possible to redeem the top prize: A LiSAIR helicopter flight at LiSEC's Seitenstetten site and an exclusive factory tour!
FROM IDEA TO REALITY: LISEC'S RHF ROBOT SYSTEM FOR AUTOMATIC FRAME MOUNTING
Crystal Unit took the top prize thanks to the idea of putting robotic arm technology to advantageous use in insulating glass production for setting spacers, in order to improve accuracy and increase speed levels at the same time. Furthermore, our customers also wanted to implement the application of a special foil in place of the third, central sheet in a triple unit - where the accuracy of positioning is crucial in ensuring the "functionality" of the end product.
This became the foundation stone for a new LiSEC machine – the RHF-A25/25. Following a period of intensive development or a test cycle under various conditions, the LiSEC robot system for automatic frame mounting - also for shapes - is now available on the market. 
Seeing this machine on location and in action was one of the main reasons for the Crystal Units managers' visit to LiSEC in Seitenstetten (alongside the opportunity to redeem the LiSAIR helicopter flight, of course!).
The RHF-A25/25 consists of a six-axis articulated arm robot and the frame gripper system mounted on it, which ensures optimum alignment and safe transport of frames with butyl applied on both sides. The robot moves a stable clamp framework that grips the frame firmly on all sides and realises top quality mounting. This process facilitates rapid and continuous frame setting with even frame insets on all sides of rigid spacers in a wide range of frame sizes. The continuous working process of the LiSEC RHF-A25/25 can significantly increase production output. Thanks to the robot's large range of movement, frame production can be positioned at virtually any angle to the insulating glass line.
 
British glass processor Crystal Units was thoroughly impressed with the system: "It's always a pleasure to visit LiSEC in Austria - not only to view the machines that you are looking for as a company, but also to see the new machines and developments that we, as entrepreneurs, didn't even have in mind when considering investments. The principal reason for our visit was to take a look at the new RHF robot, which will be supporting us on our insulating glass line with a product that we manufacture in London. It's an incredible machine and we are highly impressed. However, the automatic desiccant filling system ARL-45F - which gives us the option of precisely displaying the current spacer filling level for the first time - and the height-adjustable butyl system LBH-60M are also very impressive. A highlight of our visit was seeing these machines working together and witnessing how their work procedures complement each other!" enthuses Pankaj Gorsia.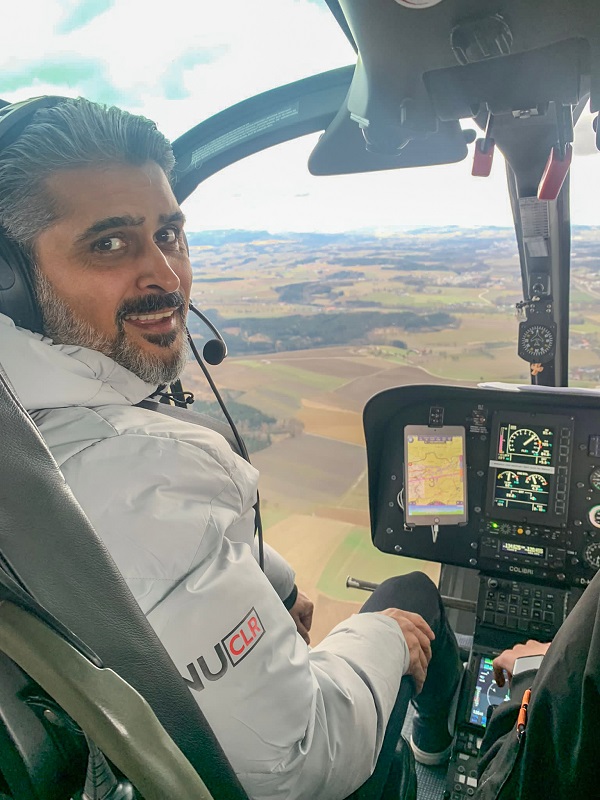 FASTEST PROCESSING MACHINE ON THE MARKET RIGHT NOW: THE KSD
The KSD-A from LiSEC also generated a great deal of enthusiasm among the Crystal Units managers. At the present time, it is literally the fastest machine available on the market for vertical seaming and grinding with peripheral wheels in glass edge processing. This machine combines massive processing flexibility with stable and reliably high quality. The patented LiTEC slider technology used in this machine ensures perfect seaming quality every time. In contrast to conventional machines, the KSD-A is also capable of seaming glass lites sheets that have overbreaks and underbreaks at the glass edge, and in instances where excessive glass cutting tolerances arise on the sheet and in the geometry.
Thanks to the (standard) tools used in the KSD-A, flexible processing of different glass thicknesses and qualities can be performed without tool changes. After watching a live demonstration of the KSD-A, Pankaj Gorsia and Vijay Halai swiftly concluded that they had to complement the Crystal Units production department with this LiSEC system from Austria as quickly as possible. "We are truly impressed with the KSD and its capabilities. This machine will definitely also be up for discussion when we acquire a new processing machine for our production," says Vijay Halai.
Would you like to know more about LiSEC's processing machines? Are you interested in specialist expertise in the fields of polishing, seaming or grinding? Find out more about these topics here: https://blog.lisec.com/top-surface-quality-vertical-glass-edge-polishing
 
All in all, a highly successful visit by Crystal Units to LiSEC: "Of course, the helicopter flight was also a major highlight for us. We once again thoroughly enjoyed our time in Austria - that goes for the entire trip. Having said that, I never expect anything else when I visit LISEC," says Pankaj Gorsia.
Do you wish to visit the LiSEC Campus and virtually experience LiSEC's all.in.one:solutions: Then come along to https://campus.lisec.com/ and experience the world of LiSEC from your home or office!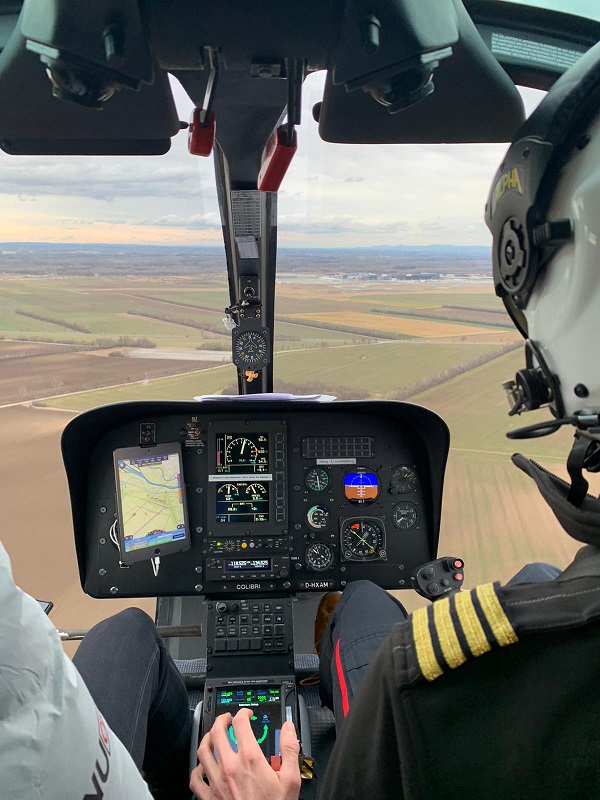 600
450
www.lisec.com
2022-05-26T09:00:00
LiSEC & Crystal Units: The customer at the centre
glassonweb.com