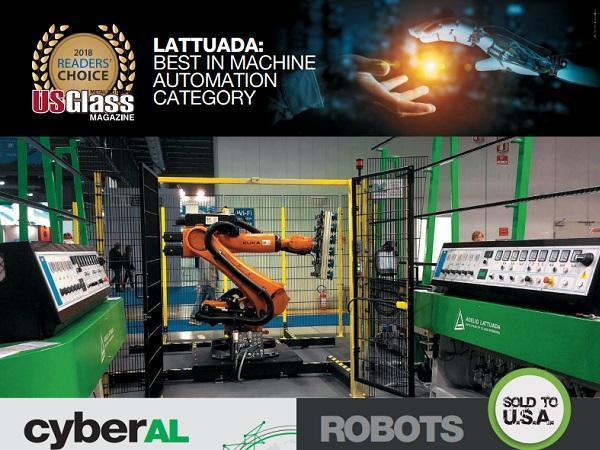 Photo source
www.adeliolattuada.com
Adelio Lattuada Srl and Lattuada North America Inc. have been named 2018 winner of the prestigious USGlass Magazine Readers' Choice Award. Lattuada was a top winner cited for its robotics integration.
Lattuada offers customized integration solutions, including robotics that can move glass between two vertical machines situated across from each other. Features of the company's robotic solution include:
automatic and integrated online-measuring of the glasses
automatic adjustment of the working speed according to the glasses size
continuous production for a higher productivity
possibility to turn the glass of 90° or 180°
high availability of this solution thanks to the machines reduced maintenance required
ease of use: standard edging machines with a standard maintenance
flexible and customized solutions (also the grippers -Venturi vacuum system- are customizable)
high flexibility: glasses of different sizes processed one next to the other (very small distance needed)
increased productivity thanks to the high speed of this solution
costs reduction: only one operator required, price (ROI): very competitive price
non-stop quality control, having access to the area
Lattuada was featured alongside other winners in the December 2018 issue of USGlass magazine. The products were selected through a survey of USGlass readers, who voted for their favorites in a variety of categories and the top vote‐earners were named the winners of the Readers' Choice Awards.
"Being selected as an USGlass magazine Readers' Choice Award winner is quite an honor. We appreciate that the readers found our integration system to be both significant and award‐ winning." says Michela Lattuada, Communications Manager of Adelio Lattuada Srl. "We are excited to see the efforts of our staff and team be recognized by the industry we serve.".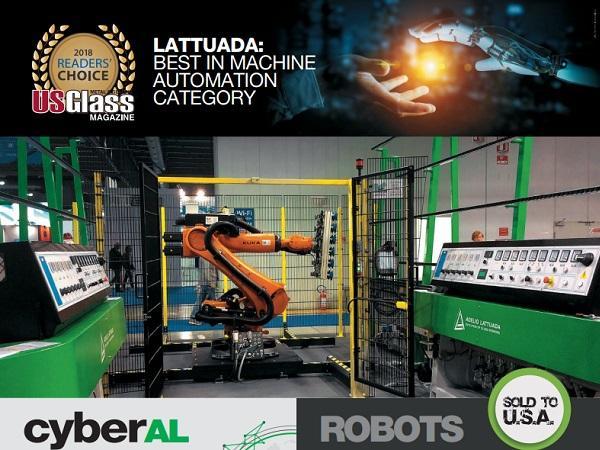 600
450
www.adeliolattuada.com
2019-01-17T14:52:37
Lattuada Wins USGlass Readers' Choice Award
glassonweb.com