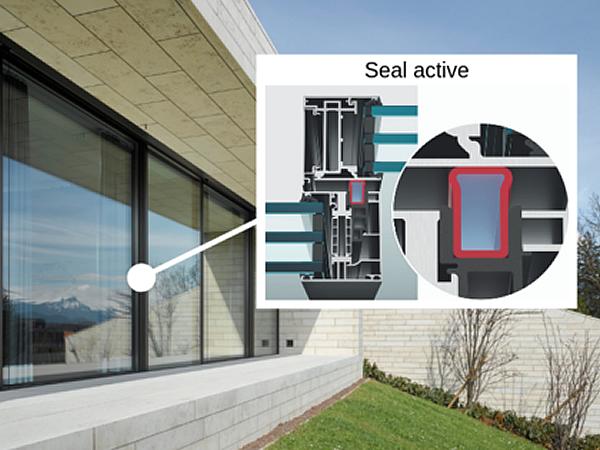 Photo source
www.air-lux.ch
Soundproof windows help to reduce noise. With the patented air-lux sealing system, 100% soundproof windows are now also possible with large-surface sliding and lowering windows as well as pivot doors.
Especially in the summer months, many people in urban areas suffer from additional noise. In the cities, the streets are built and renovated, the neighbors mow their lawns and celebrate a barbecue and the fair-weather drivers chase their convertibles and sports cars through the streets. Soundproof windows help to reduce noise. With the patented air-lux sealing system, 100% soundproof windows are now also possible with large-surface sliding and lowering windows as well as pivot doors.
Urbane Noise Emissions
Construction site and traffic noise is omnipresent in certain urban areas. A truck generates up to 90 dB, a pneumatic hammer up to 100 dB. In addition, more and more people are driving and the roads are often overcrowded. During rush hours in particular, loud engine noise dominates on busy roads, e.g. from stationary vehicles, and aircraft noise also rises steadily with the increase in air traffic.
How is noise generated? And what are decibels (dB)?
Noises are caused by vibrations and propagate in the air as sound waves. The strength of the sound - the volume - can be measured. The measured variable is called sound pressure, the displayed measured value is the sound pressure level and is given in decibels (dB).
The average conversation volume is between 20 and 60 dB. Loud noises like those of a passing car start at 60-80 decibels. Power saws, passing trucks or angle grinders make strong noise between 80 and 100 dB. This is perceived as extremely unpleasant and sometimes even painful.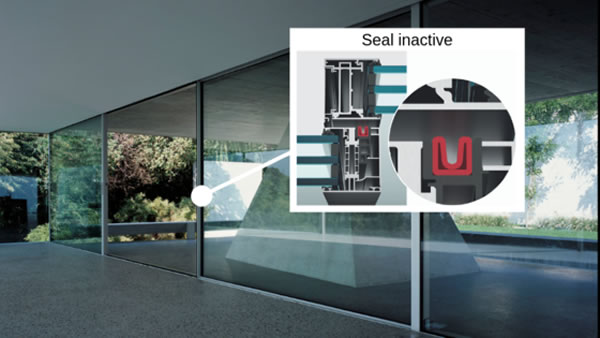 Noise - annoying and harmful
According to the renowned New Scientist magazine, persistent background noise leads to sleep disorders or even hearing loss such as hearing loss and tinnitus. The British magazine reports that long-term exposure to traffic noise alone is responsible for up to three percent of all fatal heart attacks in Europe, with reference to the World Health Organization WHO (New Scientist, No. 2618, p. 8).
Especially in big cities the increasing noise pollution is an indispensable topic. Your own home, however, should be regarded as a quiet zone where you can separate yourself from the noise of the environment. With soundproof windows you can protect yourself from unwanted noises of everyday life. But what are soundproof windows anyway? And how does air-lux's air sealing system differ from other window systems?
Soundproof windows and insulating glazing against noise
The most important characteristic of soundproof windows is that they protect against disturbing external noise. There is no such thing as a soundproof window, because a wide variety of products and materials are marketed under this title. A basic distinction is made between six sound insulation classes. These achieve sound insulation of 25 to well over 50 dB.
While in practice windows with sound insulation classes 2 to a maximum of 4 are usually installed, windows with sound insulation class 6 are recommended for houses in close proximity to a busy road or in the vicinity of an airport. Classes 5 and 6, however, are only reached straight through box windows - a type of window consisting of two complete, independent windows that stand one behind the other with a gap of up to 20 cm.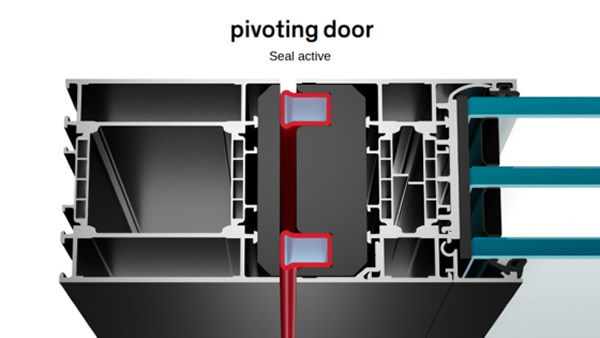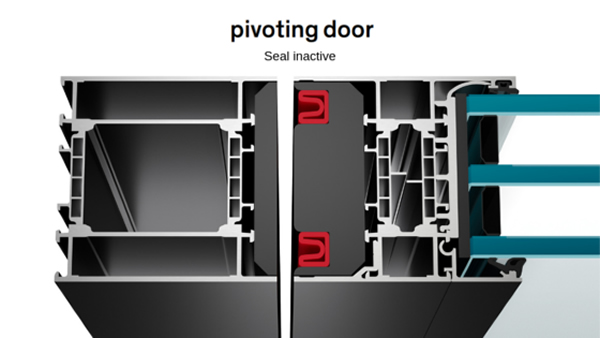 Thanks to the high tightness of the air-lux system we achieve up to sound insulation class 4. Contact us and learn more about it.
In order to guarantee noise protection, the right glazing also helps. An insulating glazing consists of two float glass panes, which are connected to each other via an edge seal airtight to the surroundings. This creates an air layer in the space between the panes as an insulating cushion which achieves an optimum insulation value at a pane spacing of 15 mm.
If the space between the panes is filled with inert gases (argon, krypton, xenon), the thermal insulation properties of insulating glazing are increased. The edge seal can be made of stainless steel, aluminium or plastic. Inside, the spacer is provided with hygroscopic materials which absorb the moisture of the penetrating and sealed air. In addition, multi-pane glazing helps to achieve higher sound insulation values.
Best sealing values thanks to patented air-lux air seal
air-lux is the only sliding window system that functions by an air seal built into the frame and running around the window. With this patented sealing system, air is generated in the frame and pumped into the seal. The sealing hose fills with air and closes the gap between the sliding window and the fixed frame 100% tight.
Thus, the air-lux air seal guarantees excellent building physics values and pleasant living comfort despite a noisy environment. More about the air-lux air seal >
In contrast to systems with sealing lips or brushes, the invisible, maintenance-free air-lux sealing technology enables friction-free movement of the sliding sashes. No compromise has to be made between tightness and running characteristics - a big difference to existing window seals. Since the air-lux ring seal is circumferential and in one piece, there are also no weak points in the corner areas as is the case with brushes.
Combined with triple insulating glazing, the patented air-lux air seal achieves best test values for tightness and sound insulation. Read more >
Unique soundproofing in high-rise construction
You're flirting with a penthouse? In a big city with a lot of asphalt and dense high buildings, the only way for sound waves to get to the top is through the air. That's why sliding windows were rarely used in high-rise buildings. Sealing sliding windows was considered problematic.
The reason for this is the lack of contact pressure of the seal. For this reason, the air-lux sealing concept is also an innovation for high-rise construction, because instead of moving the heavy sliding element to generate the required contact pressure, we move the seal.
So if you want to enjoy the vision and the view and fulfil your dream of urbanity, think of us! With the patented sliding window from air-lux you enjoy the view you want and the peace you need.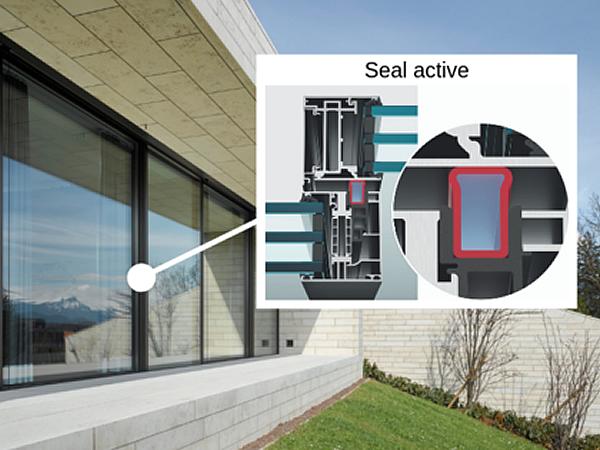 600
450
www.air-lux.ch
2019-08-15T08:30:00
Large-area air-lux soundproof windows guarantee a noise-free summer
glassonweb.com