Photo source
www.landglass.net
Recently, LandGlass was named as one of the "Outstanding Private Enterprises in Luoyang - High Growth Innovative Entities" by the CPC Luoyang Municipal Committee and the People's Government of Luoyang Municipality.
This is the recognition and approval of the achievements of LandGlass over the years by the municipal committee and government. 
As a member of the outstanding private enterprises community in Luoyang, LandGlass is committed to technological innovation in the business development and offers services to the customers worldwide with the products "Made by LandGlass and Intelligently Manufactured in China", demonstrating the responsibility and strength of Chinese enterprises  in the international arena!
The winning of this award this time by LandGlass is mainly attributed to the global influence of the company' s traditional products - a full range of glass tempering furnaces and its rising star product - LandVac tempered vacuum insulated glass.
Among them, the intelligent glass tempering furnaces series - particularly the LandGlass Cyclone series, has been exported to more than 60 countries and regions worldwide with its advantage in smart manufacturing and real-time quality control. The company has grown to be the world's leading enterprise in the field of glass processing equipment.
In addition, the vacuum insulated glass product developed by LandGlass with independent intellectual property rights - LandVac® has been listed by the "Catalog of the Recommended Products for Passive Low-energy Buildings" of MOHURD due to the seven major advantages it possesses including ultimate thermal insulation performance and soundproof properties.
In the meantime, its production base has also been the only entity that has received ISO9001 certification, Industrial Vacuum Glass Production recognition, SGCC safety certification, RoHS lead-free certification, becoming the rising star in the field of energy-saving glass product around the world!
Being the representative of the outstanding private enterprises, LandGlass also adheres to its role as a constructive contributor in the development of local economy while reaching out to the world with its innovative top-notch products.
Previously, the company has won various honorable awards many times such as the "Credible Private Enterprise", "International Renowned Brand", and"Class-A Taxpayer". In the future, by implementing the key points in the speech delivered by President Xi at the private enterprise symposium, LandGlass will continuously make unremitting efforts in various management aspects to make the enterprise more competitive and stronger for further achievements.
Through the actual actions it takes, the company is devoted to promoting the advancement of domestic industry and make its due contribution to the great development and prosperity of the private economy in Luoyang as well as the overall construction of the City of Luoyang.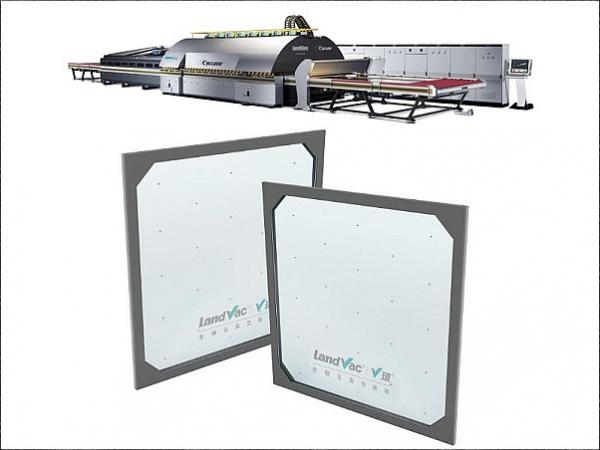 600
450
www.landglass.net
2018-12-10T07:00:00
LandGlass is honored with the award of "Outstanding Private Enterprise in Luoyang"
glassonweb.com