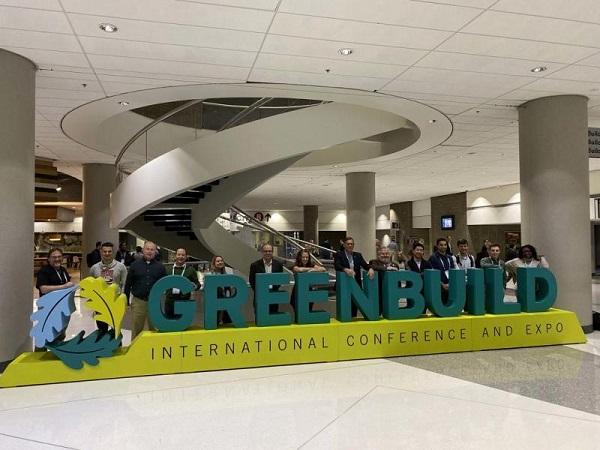 Photo source
www.usgbc.org
The need to connect has never been more vital.
If there is anything the past year has reinforced, it is the value of our relationships, both personal and professional, and the value of consistently gathering both virtually and in person.
One of the key takeaways from our recent USGBC and GBCI community survey was that our community believed USGBC and GBCI responded well to the challenges the industry faced last year, citing virtual events, online education and the ability to connect with one another virtually as one important action that the organization undertook during the pandemic. As a mission-driven organization, we truly value the ability to convene and discuss what's next for the industry, and the ability to meet—albeit virtually last year—and this helped ensure that this organization and our community's important work never stopped.
With the world opening up and the industry changing at a breakneck pace, I am proud to announce two opportunities for our community to gather this year and discuss what lies ahead for our industry, as we seek to rebuild, recover and prepare for a post-pandemic future: USGBC Live and Greenbuild in San Diego.

USGBC Live, June 8–10
USGBC Live, held virtually, is a new event offered to USGBC members and stakeholders that will produce insightful and engaging conversations about the future of buildings, communities and cities. This three-day event will feature localized content channels across different regions in the U.S. and abroad, full of educational offerings that will delve into topics that are pushing the envelope for the industry. USGBC Live will focus on building from where our community is now and exploring the topics that will push our mission and values into the future.
2021 Greenbuild International Conference and Expo, Sept. 21–23
The Greenbuild International Conference and Expo is the apex of our year. Greenbuild widens our reach, connecting us with the global green building community— corporations, NGOs, associations, government, activists and more—all on a common mission to advance sustainable, accessible, equitable, healthier living standards across the globe.
For USGBC members, Greenbuild remains the principal forum for establishing partnerships beyond our membership community. In a year when many in our sector chose to wait, our partners at Informa invested in a radically redesigned 2020 Greenbuild experience and are doing so yet again for 2021. This fall will be our opportunity to bring the entire industry together to learn, network, source and see the latest industry innovations at our redesigned 2021 Greenbuild International Conference and Expo hosted in San Diego, California.
For the first time ever, you'll have the opportunity to attend Greenbuild either in person or virtually from anywhere in the world. This year's event promises to be even more global, boundaryless and inclusive than ever, and will be safe, sustainable and include everything you've come to love about Greenbuild, including:
Inspiring and diverse world-class keynotes
Industry-leading, accredited education delivered virtually and in person
An expo floor showcasing cutting-edge technology
Radical sustainability innovation showcased through the newly co-located Katerva Awards
New, impactful networking opportunities in creative formats
All-new special events to be announced in June
Local volunteer opportunities to make a lasting impact
A long-awaited opportunity to connect with your Greenbuild family once again
We have gathered an amazing array of experts to speak on our most pressing issues—net zero, decarbonization, resilience, health and wellness, social equity, and of course, reentry. The conference program kicks off with virtual summits in August, followed by a robust and thought-provoking lineup Sept. 21–23. You will be challenged. You will not just learn together, but problem-solve together. You will connect in entirely new ways, with networking as the cornerstone of this year's event.
So, we invite you to join us. Our work has never been more important, the moment never more urgent and the need to connect never more vital. Whether it's in person in San Diego or virtually from your location, we look forward to seeing you at what promises to be a ground-breaking event.
I promise that you will feel energized by the thousands of leaders from across the globe who are, together with you, moving our industry forward. It's time to lead. See you online at USGBC Live and at Greenbuild in San Diego!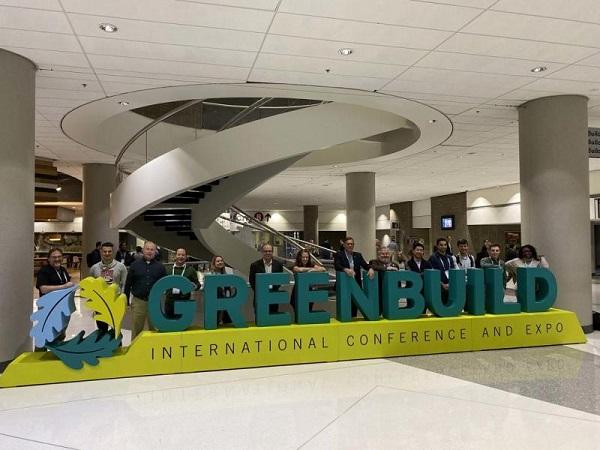 600
450
www.usgbc.org
2021-05-21T07:00:00
Join us online at USGBC Live and in person at Greenbuild 2021
glassonweb.com